Click here to view original web page at www.itemonline.com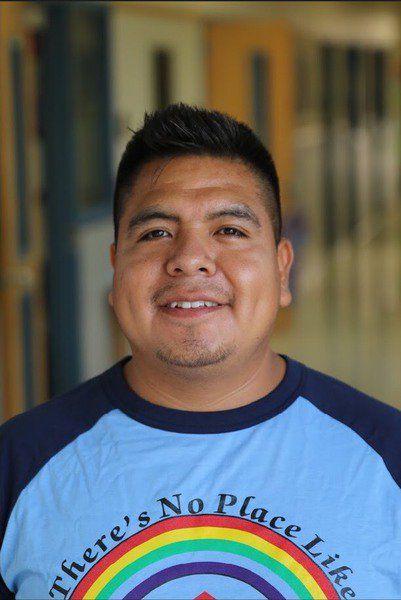 Rounding out the end of an unexpected school year, many educators have looked back at the challenges they've overcome and the changes they would make in the future. For one kindergarten teacher, the closures have demonstrated a need to introduce technology into education at a younger age.
It's fitting that Juan Torres' career would begin at the elementary level where he first developed his passion for education.
"My passion for teaching began in elementary, I had friends struggling with math and reading and I was always wanting to help them," Huntsville Elementary bilingual kindergarten teacher Juan Torres said.
As a Sam Houston State University finance graduate, Torres had just started his career working in banks and financing while casually applying for teaching jobs in the area. With hopes of returning to school to pursue a master's degree and going on to teach at at least a community college level, teaching was always the end goal for Torres. However, the opportunity came knocking sooner than expected.
He had originally followed his passion and applied to teach third and fourth grade mathematics, however when asked to teach bilingual kindergarten, Torres stepped up to the task.
"I love it now, I don't want to do anything else," Torres said.
Initially intimidated by the idea of teaching such a young age group, Torres now enjoys the energy of his students and kept in touch with them through phone calls and parent-facilitated texting during the closures.
While the school year ran smoothly for the most part, Torres notes that transitioning to virtual classes in the last six weeks was the greatest challenge for himself this year. His students were just not used to virtual learning at such a young age, and many parents communicated difficulty in keeping their children's attention on the lessons in an environment outside of the classroom that they associate with learning. Torres had to spend additional time teaching parents how to engage their kids in homework and virtual lessons at home.
"Nothing replaces teaching face-to-face, especially with our young ones. I can imagine high school or college students doing online classes, but for our little ones, that was a big challenge," Torres said.
While Huntsville ISD was able to loan iPads for his students to use from home, Torres notes many of his students were not familiar with how to use them. In the future, Torres hopes to be able to train his students in using technology to make it easier in the event that a closure does happen again so that they would have at least been exposed to using the devices.
All in all, Torres looks back on the semester as another positive experience working in HISD.
Next for his career, Torres hopes to return to his studies at Texas A&M University and possibly pursue a path to becoming a principal.
Support local journalism.
We are making critical coverage of the coronavirus available for free. Please consider subscribing so we can continue to bring you the latest news and information on this developing story.
Originally published on www.itemonline.com