Click here to view original web page at www.itemonline.com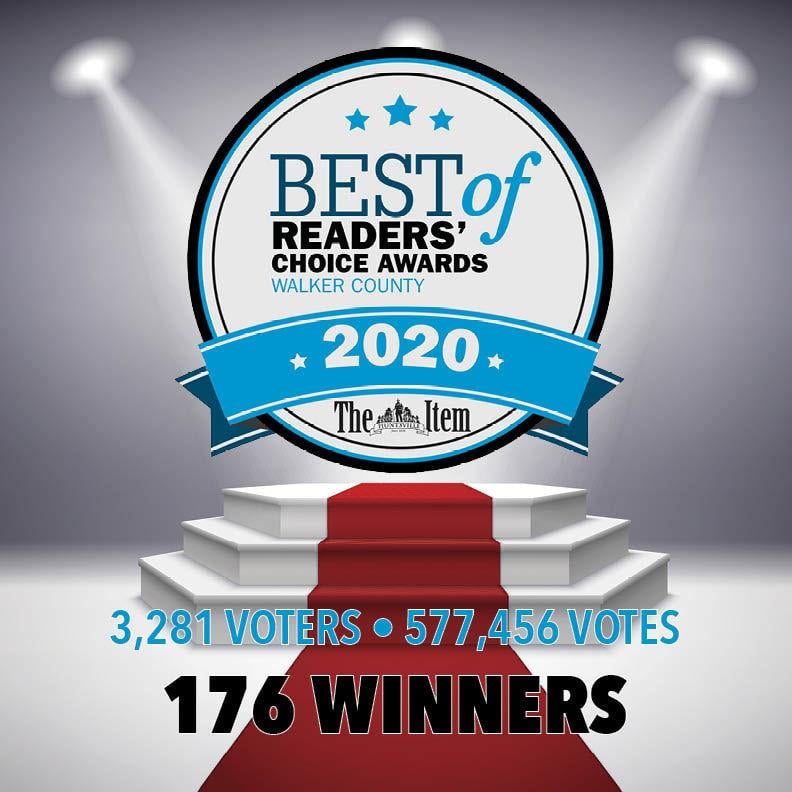 The results are in!
The annual Best of Huntsville/ Walker County Readers' Choice award winners have been announced and are available in issues of today's print papers as a special supplement.
"This year's 'Best of' awards was one of our most successful ones ever, with over half a million votes," said Jake Mienk, publisher of The Item. "Publications like this give us us a chance to spotlight our local businesses, which are the backbone of Huntsville and Walker County."
The winners represent hundreds of different businesses throughout Walker County. Several categories are represented, including automotive, beauty and health, food and drink, home services and finance, kids and education, people and places, services and shopping.
Be sure to check out all the winners in your community to see who has been chosen by voters as the best of the best.
Originally published on www.itemonline.com