Click here to view original web page at www.itemonline.com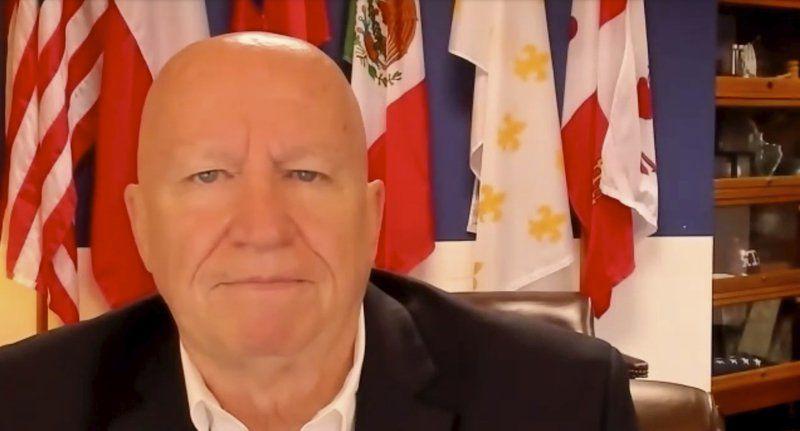 A local congressman says not only will small businesses in the country and state survive the COVID-19 crisis, they will thrive in the post-coronavirus world.
Republican Rep. Kevin Brady, representing Texas' 8th Congressional District, joined Ray Hernandez, the CEO and president of the Huntsville - Walker County Chamber of Commerce, to discuss the importance of assisting small businesses amid the global pandemic in an economic update call on Wednesday.
"We still have a lot of challenges ahead of us. Reopening the economy is not just something that we should do, but it's something we have to do," Brady said. "It's not a choice between lives and livelihoods, we have to protect both. We we can by opening it safely as health conditions permit."
Brady, the top Republican on the House of Ways and Means Committee, was recently selected by President Donald Trump to join a federal task force, with a mission to reopen the U.S. economy. One step in that mission for Brady was a second round of funding under the Paycheck Protection Program, which was released Monday morning.
Since the start of the program, nearly $400 billion in loans have been approved, helping over 2 million small businesses and 30 million workers. The average loan is for $206,000, and nearly 75% of loans have been for $150,000 or less.
Businesses in Texas have secured an estimated 140,000 small business loans, accounting for approximately $30 billion. According to Brady, this has saved nearly 3 million jobs for Texans.
"This is an unprecedented crisis that required an unprecedented response," Brady said. "We have learned a lot of lessons from this coronavirus and I think that we will bounce back later this summer. How these next few weeks go will have a big impact on that."
The call with local business leaders came just days at Texas Gov. Greg Abbott announced his plans to reopen the state's economy. The plan will allow all retail stores, restaurants, movie theaters and malls to reopen at 25% occupancy.
The Texas plan has gained massive support from federal leaders, including Brady.
"The governor is going about it the right way," Brady said. "He was clear that they (the state) is going to keep maximum pressure on the virus by opening it in three phases.
"If you notice his executive order puts as much responsibility on the customer as it does the business. I think that is exactly the way you do it, because we both bear responsibility from a health standpoint."
However, Brady believes that decisions on how to reopen local economy's should be made by local officials.
"We are learning more and more about the virus every day. For Huntsville and Walker County, you guys are blessed with a lot of common sense. You know how to reopen in a good and safe way. I believe that the President is right to encourage states to reopen, but keeping the decision making at a community and county level is just smart."
Struggling businesses can apply for the Paycheck Protection Program at banks across Walker County.
Support local journalism.
We are making critical coverage of the coronavirus available for free. Please consider subscribing so we can continue to bring you the latest news and information on this developing story.
Originally published on www.itemonline.com