Click here to view original web page at www.itemonline.com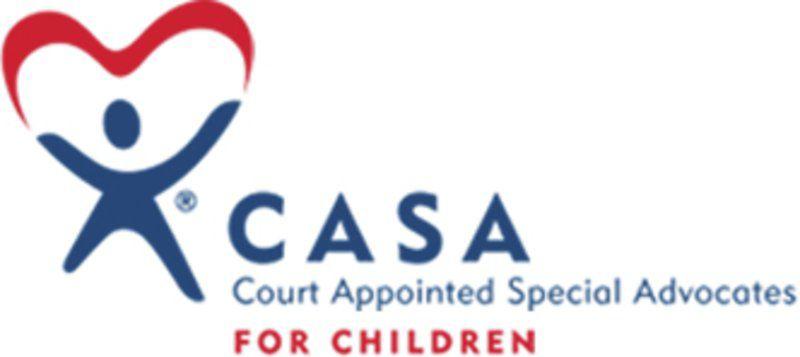 Circumstances surrounding the COVID-19 pandemic have put not only small businesses in jeopardy, but have also provided huge blows to area nonprofits. That includes CASA of Walker, San Jacinto and Trinity Counties.
A CASA, or court appointed special advocate, is an adult willing to stand up for an abused or neglected child. Volunteers are appointed by a judge to provide factual information on behalf of a child caught in a difficult legal process. In a court system challenged by increasing caseloads, a CASA volunteer can make the single greatest difference in the life of a child.
The local organization, which covers Walker, San Jacinto, and Trinity, counties lost funds from donors, spent money on events canceled as a result of the Coronavirus, and had to call off their biggest annual fundraiser, the Christmas in July Bingo.
CASA volunteers have utilized technology to maintain connections with their CASA children, foster families, etc. as well as "attend" court and other mandated meetings through platforms such as Zoom.
The organization itself has followed suit and will conduct a virtual event in the place of the July benefit.
Instead of bingo, the nonprofit will host The Twelve Days of Giving, presented by Wiesner Huntsville and sponsored at various levels by many local businesses. These 12 days, reminiscent of the 12 Days of Christmas, will be packed with several quotidian activities. Each day, individual CASA children will be highlighted. Donors will be able to become a "CASA Hero" for these children by donating $30 toward a child sponsorship.
Thanks to a sponsorship by Community Service Credit Union, CASA Heroes will receive a commemorative Children's Tree Christmas Ornament and will have an opportunity to receive ongoing updates about their sponsored child. Additionally, each day will feature a new CASA fact, door pPrizes (each sponsored by Walker County Federal Credit Union) and more.
Keep up with all the events by joining the Facebook page specifically set up for this occasion.
"This is my first year working with CASA, and I am so excited to see how this virtual event which we have worked so diligently on will benefit our organization." CASA administrative assistant Emily O'Rear said.
Beginning on July 17 through July 28, CASA will be hosting a Facebook Live event either at their local office or at the place of business that has sponsored that day.
Several advocates spent "socially-distanced" time with their children creating unique pieces of art that will be showcased and auctioned throughout the nearly two-week period. Community members will be able to bid on these art pieces online throughout the 12 day, and auction winners will be announced at the culminating live event on July 28. Also, on that final day, there will be a raffle drawing for a $500 Visa Gift Card.
"Navigating the challenges presented by COVID-19 has been difficult. We hated to let bingo go this year; however, our community has always been immensely supportive of our children and our program," executive director Kim Weiser said. "We are looking forward to this virtual event being a great success."
Tickets will be available for purchase throughout the 12 days and will be $10 each. The 2020 Child Art Auction will be presented by Huntsville Pediatric and Adult Medicine, while the raffle is sponsored by TCS Flooring and Design Center.
"This fundraiser will allow CASA to continue our work with local foster children, especially during this chaotic time when they need the most support," CASA supervisor Rachel Drake said. "Through this fundraiser, we are able to connect and educate the public and help them fully understand what we do in terms of the foster care world.
"The community has a chance to unite with us, our advocates and the children we serve by hearing stories about our kids and advocates. It is so hard to put into words what a CASA means to our kids; they have someone who not only consistently shows up, but someone who is truly invested in them and their wellbeing."
More information can be found at twww.facebook.com/casaofwalkercounty.
Support local journalism.
We are making critical coverage of the coronavirus available for free. Please consider subscribing so we can continue to bring you the latest news and information on this developing story.
Originally published on www.itemonline.com