Click here to view original web page at www.itemonline.com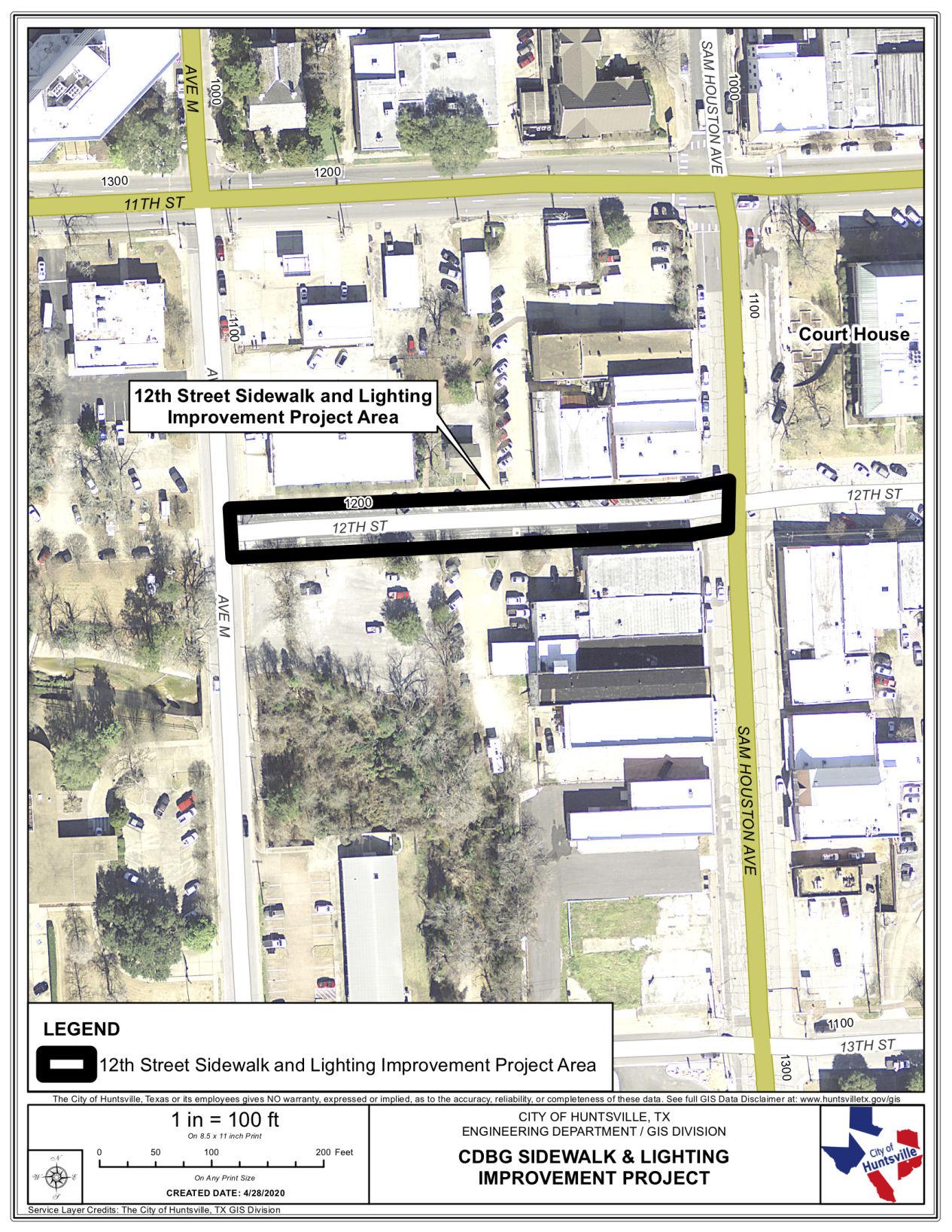 More improvements are in the works for Downtown Huntsville.
A $279,958 sidewalk and street lighting enhancement for 12th Street will go before the Huntsville City Council during its virtual meeting tonight. According to city officials, the project, which is partially funded by the Texas Department of Agriculture, will provide stamped concrete and decorative lighting along both sides of 12th Street from Avenue M to Sam Houston Ave.
The city will be receiving up to $250,000 for the project from TDA, but will be responsible for at least $110,000 in matching funds through both the design and construction process. Solid Bridge Construction out of Huntsville was the low-bidder on the project.
Other action expected to be presented in tonight's meeting includes:
• Consideration to award a $1.16 million contract to Larry Young Paving for street milling, overlay and rehab services on roads across the city.
• Consideration to award street pressure pave services to Donelson Construction in the amount of $88,850.
• Consideration to amend an agreement with Freese and Nichols, Inc. for an additional $90,000 for professional engineering services for bond proposition No. 3 — the city's water infrastructure project.
• Consideration to appoint a new member to the city council for the unexpired term that is expected to be left vacant due to the resignation of Paul Davidhizar.
HOW YOU CAN PARTICIPATE
Members of the public are entitled to participate remotely via a toll-free dial-in number: 1-877-309-2073 with the access code: 909-316-189. You can also watch the meeting from a computer, tablet or smartphone at www.HuntsvilleTX.gov/meetings.
Support local journalism.
We are making critical coverage of the coronavirus available for free. Please consider subscribing so we can continue to bring you the latest news and information on this developing story.
Originally published on www.itemonline.com