Click here to view original web page at www.itemonline.com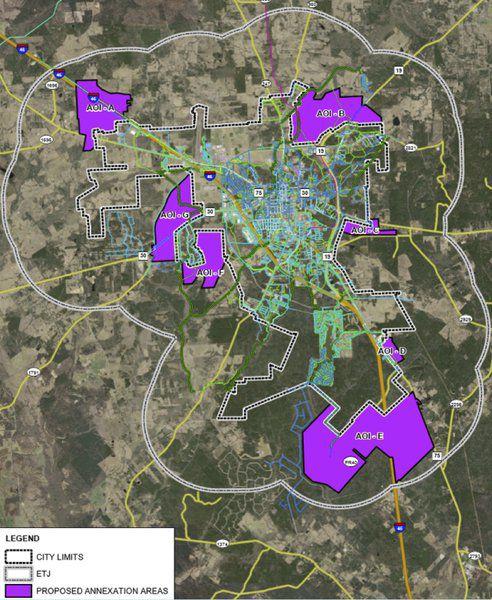 One of the largest land annexations in recent Southeast Texas history is nearing its final conclusion.
On Tuesday, members of the Huntsville City Council finalized two settlements with FM 1791 LLC and Over & Under Properties LLC, both of which Able Ammo and its subsidiaries. Settlements with the other property owners are still pending.
According to city manager Aron Kulhavy, one of the properties in the Tuesday's settlement agreements will be de-annexed from the city, but will be retained within the city's extraterritorial jurisdiction. Kulhavy also noted that the agreement includes property and sales tax abatements.
The only cash payout from the city will be to Walker County Emergency Service District No. 2, who will be compensated $105,000 for surplus equipment and debt related to lost tax revenue. The finalization of that settlement, though, is still pending.
COUNCIL OKS STREET STUDY
The Huntsville City Council approved an investment into the area's transportation system.
At it's Tuesday meeting, the council unanimously approved a $95,114 contract with IMS Infrastructure Management Services to study the city's road systems.
The group will work with the Huntsville Public Works Department to gather data on area transportation, identify bottlenecks, and provide potential solutions.
The study, which will update a 2015 analysis, is scheduled to start this summer.
NEXT MEETING
The next scheduled meeting for the Huntsville City Council is scheduled for July 7 at Huntsville City Hall.
Originally published on www.itemonline.com