Click here to view original web page at www.salemnews.com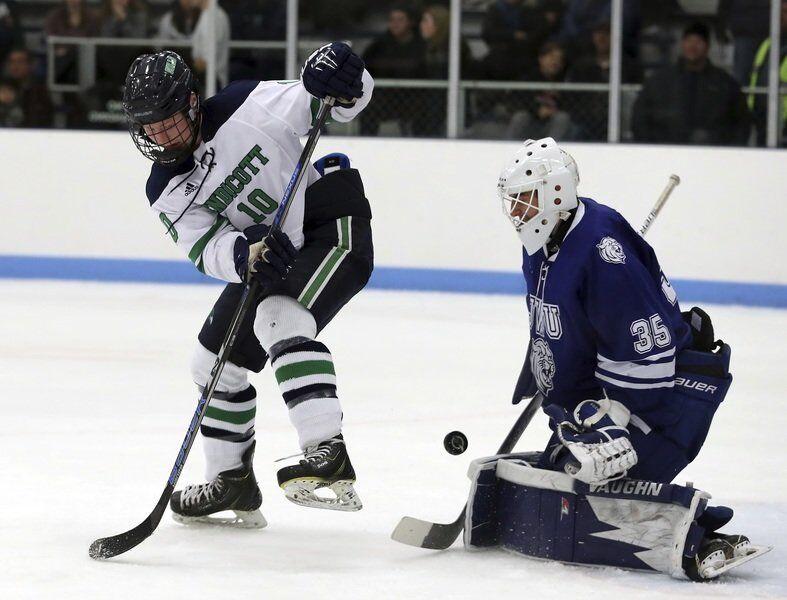 There's a path to pro hockey running through Beverly, Mass.
Endicott College alum Jason Kalinowski became the ninth former Gull in the brief history of the school's men's hockey program to land with a professional team when he signed with the Huntsville Havoc of the Southern Professional Hockey League.
A native of Stamford, Connecticut who ranks third on Endicott's all-time scoring list with 109 points, Kalinowski helped the Gulls win the CCC title and a spot in the NCAA tournament last season before it was cancelled because of the conroavirus.
He'll be joined in Hunstville by former Endicott teammate Josh Bowes, who's making his return to the team after spending the 19-20 season abroad. Bowes had 29 points for Mulhouse in the French Synderglace Ligue and helped the Havoc win their league title in 2018-19 with 11 points in 15 games including a goal and two assists in six playoff outings.
Endicott's other pro hockey players are Logan Day (American Hockey League, Jack Musil (EIHL), Anthony Petrella (SPHL), Ross Olsson (ECHL), Carter Horwitz (SPHL), Tommy Bessinger (SPHL and France) and Jacob Gammelgaard (Denmark).
Originally published on www.salemnews.com