Click here to view original web page at www.theredstonerocket.com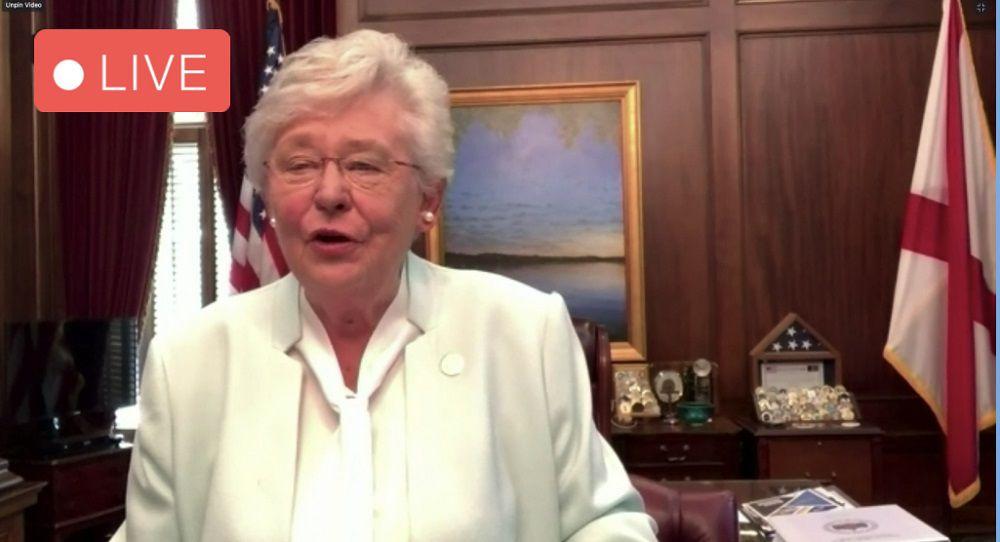 When Alabama ushered in 2020 on Jan. 1, the state was approaching its most robust economy in history with a 2.7% unemployment.
Three months later in the wake of the COVID-19 spreading across the state, the resulting shelter in place order ground that economy to a halt. More unemployment claims were processed in the first three weeks of March than all of 2019. Today the state's unemployment hovers around 10%, with 585,000 unemployment claims filed.
Gov. Kay Ivey acknowledged that 2020 has not gone according to plan, while speaking at the Huntsville/Madison County Chamber's Alabama Update Thursday. The event itself was not the typical luncheon held at the Von Braun Center. Because of the coronavirus, for the first time the update went virtual with Ivey speaking to business, government and Redstone leaders via videoscreen.
Ivey admitted that in attempting to slow the spread of the virus, designating businesses essential and nonessential early on was a mistake and that she never intended to prioritize some over others.
"All jobs and all businesses are essential to our state," she said.
Ivey touched on the unprecedented challenges of the virus and the balance of protecting people while also recognizing that "a healthy life needs a quality livelihood."
While Alabama is still is the midst of the pandemic with new case numbers spiking in June, Ivey called on its citizens to each do their part to protect themselves, their neighbors and their communities.
"Now more than ever we must recognize and embrace this reality. And that is my prayer for the people of our state – that we work together," she said. "Whether it be by practicing social distancing to slow the spread of this virus or whether it is by completing a census form, it is imperative that each of us do our part to make our state better."
Originally published on www.theredstonerocket.com