Click here to view original web page at yellowhammernews.com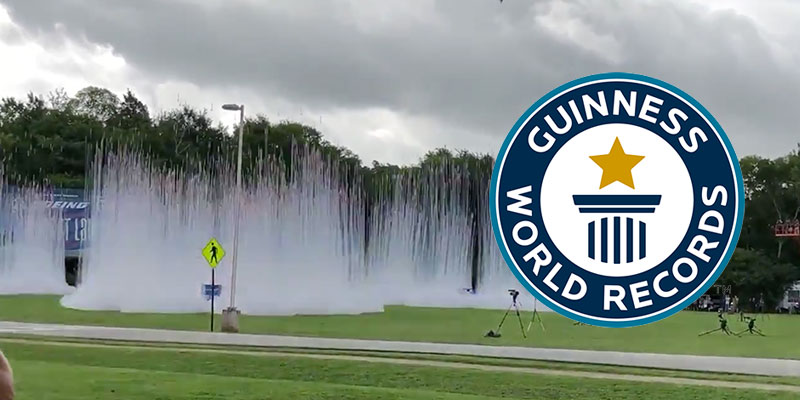 Guinness World Records on Friday confirmed that a world record was broken last summer in Huntsville, Alabama.
To commemorate the 50th anniversary of Apollo 11's launch on July 16, 2019, 4,923 model rocket kits were launched simultaneously from the U.S. Space and Rocket Center.
The launch last year occurred at the exact moment Apollo 11 lifted off five decades previously — 8:32 a.m. CT.

The world record was broken in recognition of Huntsville's role in the Apollo program. The Saturn V rocket that powered the historic Apollo 11 mission (when Americans first walked on the moon's surface) was built in the Rocket City.
While it was initially projected that it would take Guinness 12 to 16 weeks to certify the results, it ended up taking over a year.
"It's finally official!" the Space and Rocket Center tweeted on Friday in celebration of the news.
U.S. Space and Rocket Center staff joined with the U.S. Army Redstone Test Center and the University of Alabama in Huntsville's (UAH) Systems Management and Production Center to break the world record.
Dr. Deborah Barnhart, then CEO and executive director of the Space and Rocket Center, was recognized by Guinness for her leadership in making the record breaking happen. Barnhart was named by Yellowhammer Multimedia as a 2018 Woman of Impact.
Sean Ross is the editor of Yellowhammer News. You can follow him on Twitter @sean_yhn
Originally published on yellowhammernews.com