Click here to view original web page at www.itemonline.com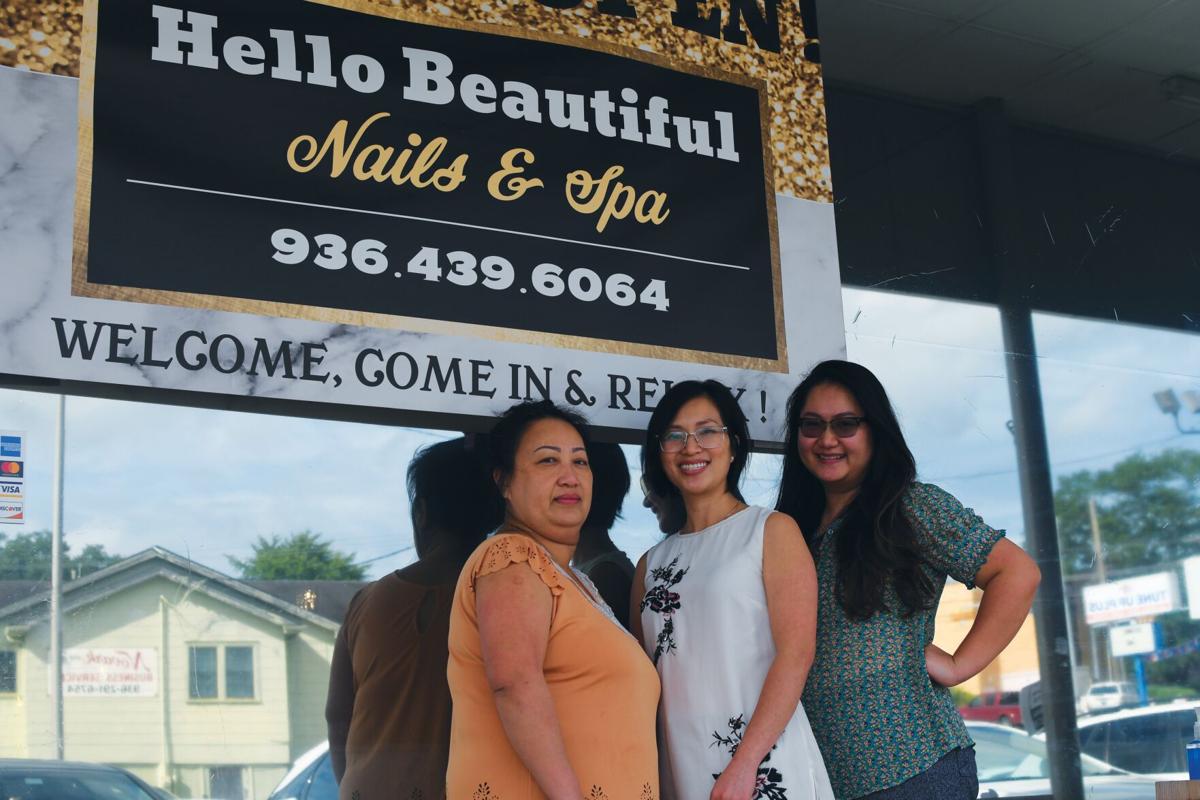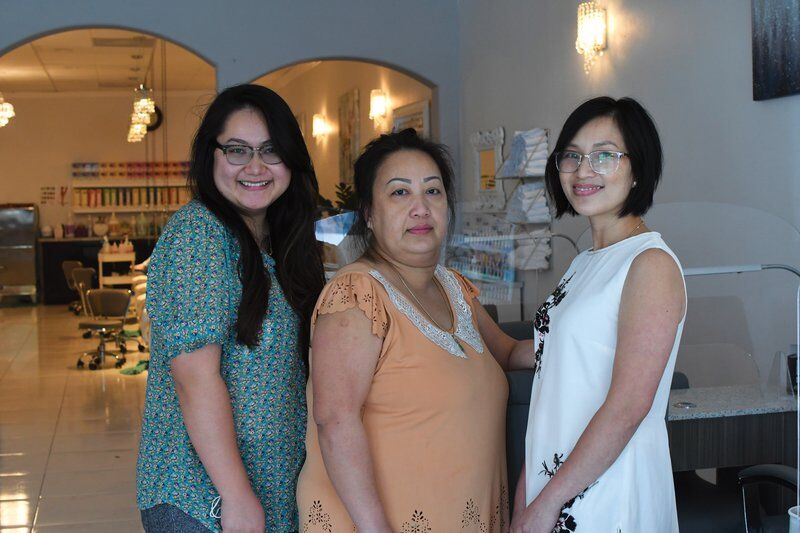 After months of waiting, Hello Beautiful Nails & Spa opened their doors at the beginning of June, feeling ready and prepared to help loyal clients find semblance of a normal life.
Originally set to open in March, the family owned nail salon found themselves stuck in the midst of the pandemic, opting to take the next few months to revamp their protective measures for when they were ready to open.
Walking in, the atmosphere is calm and clean, a near escape from the pandemic that has uprooted lives and businesses. However, clear plastic shields at every station, extra bottles of hand sanitizer and clients spaced out throughout the shop are gentle reminders of the new times we are living in.
"I feel like this is a place for you to take a break from the world, just take a seat, a deep breath, relax and just forget about what's out there," Hello Beautiful Nails & Spa owner Trinh Thảo Huỳnh said.
The closure of salons in March sparked outrage among many who had made weekly routines of getting manicure and pedicure services. While disruption of established routines can be difficult to adjust to, Huỳnh suggests that the salon's nail care services go beyond a simple luxury, offering a therapeutic form of self-care that she finds many of her clients need in their lives.
"Getting your nails done is kind of like a must, I feel like we are an essential business. Everybody feels like they need a nice treat for themselves, by coming up here, you just have a relaxing time and a moment for yourself," Huỳnh said. "The world is already fast and rapid, and we just want them to slow down a little bit and enjoy themselves."
Making the jump into opening a business is always a difficult challenge, however, opening the family's first business involving close human interaction amidst a pandemic with a declining economy is an even greater risk. However, Huỳnh and her family have a positive outlook and have found support in each other and the community.
"We feel so honored to have a new business open up during this time. At first, I was so scared, not about COVID or the economy, it was just about we're so new, it's going to take us a long time to build up our representation, but with all of the support, I feel so blessed that the community has welcomed us with open arms," Huỳnh said.
Having made hundreds of face masks to donate to essential workers and the community while waiting to open greatly helped in getting their name out to potential clients. It also fed into the family's main focus of giving back to the community that Huỳnh fondly remembers growing up in.
"We can't ask for support without giving first the support that the community needs," Huỳnh said.
It's all come full circle, as Huỳnh notes being fully booked daily with new and repeat customers from early in the morning, before the salon even opens, until close at the end of the day.
Hello Beautiful Nails & Spa is located at 1524 11th Street in Huntsville. To book an appointment, call (936)439-6064.
Support local journalism.
We are making critical coverage of the coronavirus available for free. Please consider subscribing so we can continue to bring you the latest news and information on this developing story.
Originally published on www.itemonline.com