Click here to view original web page at www.itemonline.com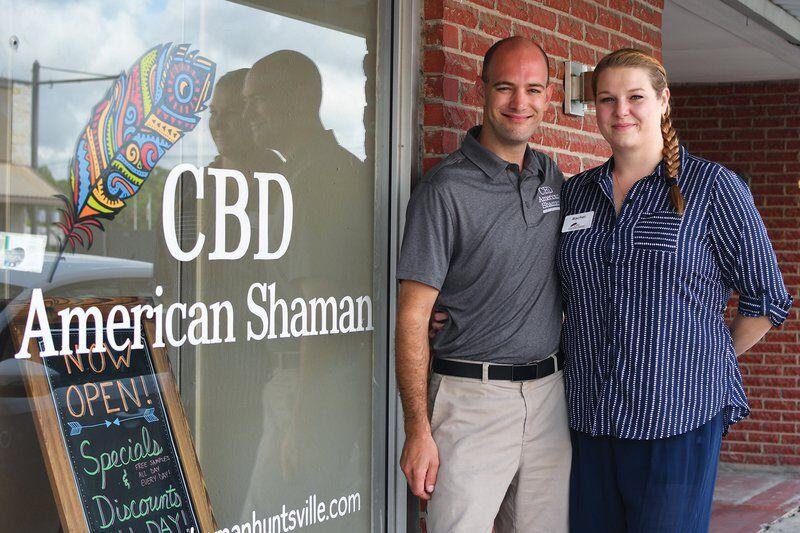 Looking to slow down in life after a career in social work, Pamela Carlisle developed an interest in owning her own business, however, it was her son, Zach Baker, who made the push for opening a CBD store after experiencing the life-changing medical benefits.
Zach and his wife, Rachel, are both advocates for the cannabis plant, however they find the medical benefits behind CBD to have been useful in treating their family's ADHD and anxiety problems.
"Our 11 year-old daughter struggles with ADHD (as well as anxiety) and she's had a lot of benefits from taking a daily serving of CBD. It helps just to calm, relax and help her focus a little bit," Huntsville CBD American Shaman manager Rachel Baker said.
Similarly, Zach has struggled with ADHD his entire life, being prescribed a slew of pharmaceutical medications throughout his childhood that left him feeling like a "zombie" and unable to function normally. As an adult, he's found the benefits of CBD to stabilize his ADHD without the psychoactive THC element of marijuana.
"I started talking to her about CBD and the rise of CBD throughout American and how much it actually helps people with different situations and so she took that upon herself to look into what franchises might be available," Huntsville CBD American Shaman manager Zach Baker said.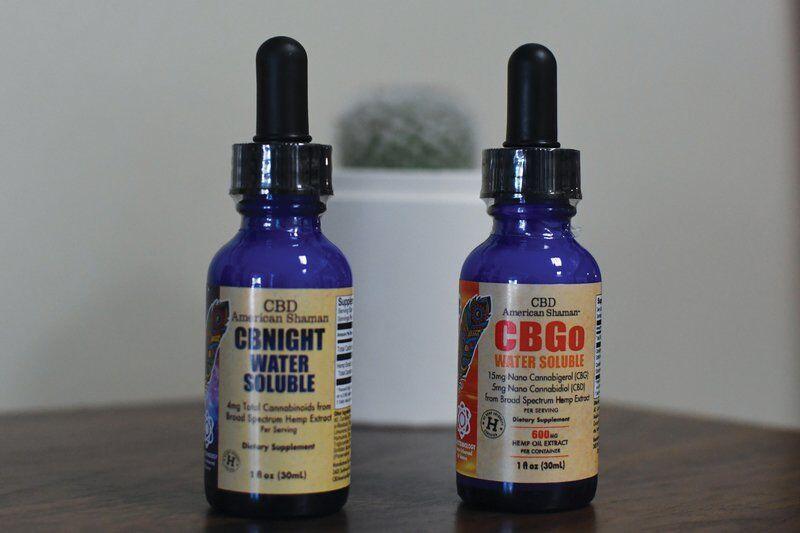 Through extensive research, Carlisle settled on CBD American Shaman, a nationally recognized CBD franchise with a strong following due to their exceptional reputation for quality, and opened the family business at the beginning of the month.
"Their whole goal is to help people, not just to make millions of dollars," Zach said. "How they're doing everything is top notch, it's on par, it's better than almost any other franchise we could have looked at."
American Shaman is unique in that its ultra-concentrated terpene rich CBD oil products derived from high quality industrial hemp are certified by the U.S. Hemp authority, the current leader in quality inspection for CBD products.
"Because of that, we are not allowed to have a third party manufacturer, so all of our products are from-seed product, it's all in-house, everything is very highly controlled, and if a batch comes through and it doesn't stand up to inspection quality, it's tossed out," Zach said.
Tinctures, water solubles, edibles, topical creams for pain and pet care products are popular items that can be found in the store, however Rachel notes being most excited about their line of CBD infused beauty products at the moment. Bath bombs, lotions, soaps and plumping face topicals that help fight against the presence of wrinkles are highly acclaimed for their manufacturing technology. The store also carries patented products that you won't find in any other CBD franchise, including their CBGo and CBNight that work hand-in-hand to provide a natural energy boost throughout the day and natural sleep aid for a restful night.
Used as part of treatments for anxiety, epilepsy, acne, cancer and pain relief, the effects of CBD can be life changing for many. However, for some, the price tag can be a a little out of reach. CBD American Shaman is unique in its financial aid Compassionate Care Program specially designed for disabled veterans and lower income families that are in need of the benefits that CBD can provide, but may not be able to afford it. If accepted into the program, not only will clients receive a discount, but doctors that work for American Shaman will consult with a patient's regular doctors, discussing possible drug interactions and finding a CBD alternative to pharmaceutical medications.
Huntsville CBD American Shaman is located in the downtown square at 1215 Sam Houston Avenue between Fox Yoga and Lucky Bat Studio and is open Monday through Saturday from 10 a.m. to 7 p.m.
Support local journalism.
We are making critical coverage of the coronavirus available for free. Please consider subscribing so we can continue to bring you the latest news and information on this developing story.
Originally published on www.itemonline.com