Click here to view original web page at www.itemonline.com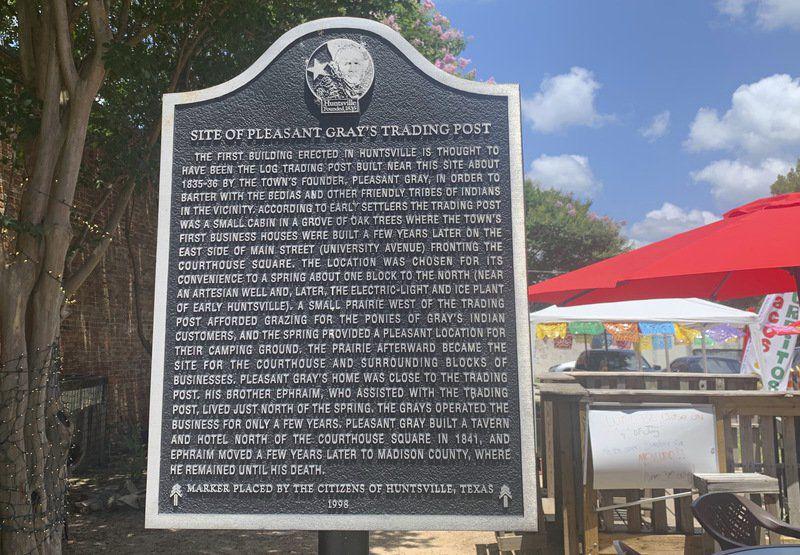 While Huntsville's rich history nestled in the pines along the lush national forest draws visitors from across the state, the small town charm and community is what has inspired many generations to call the city home for 185 years.
Celebrating its 185th birthday Sunday, Huntsville has come a long way since its founding by frontiersman Pleasant Gray in 1835.
It was around 1830 that Gray first came to Huntsville, falling in love with the area's springs, the beautiful floral and fauna, the Native American population and the wild game. Inspired to return four years later, Gray wasn't the first to settle in the area, however, after laying down roots here around 1835, he became instrumental in setting up the village of Huntsville, naming it for his home in Alabama.
"Gray was a fascinating individual, he was a smart businessman and did lots of good things to set up the town and get it established," said James Patton, the vice chairman of the Walker County Historical Commission vice chair and director of the Gibbs-Powell House Museum.
Gray opened Huntsville's first trading post at the center of his seven square-miles of land, from which he donated portions to be used for civic purposes and overall development of the town.
Known as the leading cultural center of Texas prior to the Civil War and famed for playing home to the Republic of Texas' first president, General Sam Houston, the area boomed throughout the 19th and 20th centuries. Huntsville had developed into a trade center for the surrounding rural communities, in addition to its education offerings and the prison system.
"Not many cities in Texas can boast the kind of history we have here in Huntsville … It's wonderful that we have that history that we can look back on and say, 'wow, look at what we have here in Huntsville,' and people from other cities recognize that," Huntsville Mayor Andy Brauninger said.
Having moved to Huntsville just 21 years ago, Brauninger and his wife are relatively new to the area, however they consider their move here one of the greatest decisions they've ever made.
"There's no doubt in my mind whatsoever that what makes Huntsville special is the people," Brauninger said. "We absolutely love the people here in Huntsville – they're friendly, they're kind, they're good, they will help other people and they will go out of their way to be involved in charitable organizations. There's a tremendous volunteer community in Huntsville, and when you recognize it because you're the mayor, you get to see it more often."
While growth continues for the city, as is evident by the continued development in and around Huntsville, Brauninger hopes that the town's charm that captured his heart never becomes overshadowed.
"One of the greatest fears I have as the mayor is that as we continue to grow and we continue to see people move to Huntsville, it will get to the point where maybe we lose that small town atmosphere, which I think would be really tragic," Brauninger said.
As the city closes in on its bicentennial, Huntsville's future will certainly be bright as Brauninger hopes to see the completion of the I-45 expansion and a prosperous future with hopes of inviting industry to the area like a clean manufacturing base that could provide more jobs to Huntsville locals in the future.
Support local journalism.
We are making critical coverage of the coronavirus available for free. Please consider subscribing so we can continue to bring you the latest news and information on this developing story.
Originally published on www.itemonline.com