Click here to view original web page at www.itemonline.com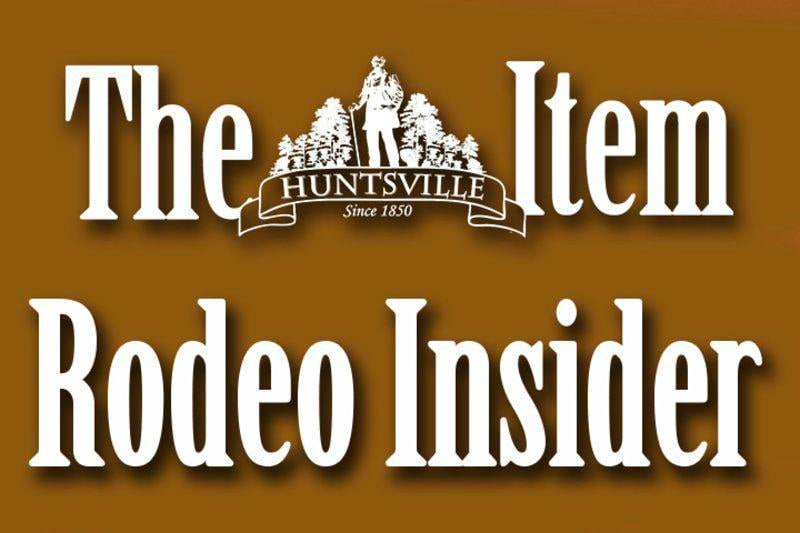 Six-time National Finals qualifier Sterling Crawley of Huntsville finished second in the saddle bronc riding title race at an Independence Day week rodeo in Belton. He's ranked ninth in the PRCA's 2020 saddle bronc riding world standings.
Four-time world champion Tuf Cooper, who has homes at Weatherford and Decatur, clinched the all-around title at a July 4 week rodeo at Belle Fourche, South Dakota, where he earned $4,700 in tie-down roping and steer roping. Cooper also snared the all-around title in Cody where he pocketed $9,706. He's ranked No. 1 in the PRCA's 2020 world all-around title race.
CASPER STILL ON TOP MONTHS AFTER SCARY FALL
During the early part of the 2020 regular season on the Professional Rodeo Cowboys Association circuit, Wyatt Casper was the sport's dominant saddle bronc rider.
The Pampa cowboy grabbed attention when he earned $603,000 at the RFD-TV's The American on March 7-8 at AT&T Stadium in Arlington. He was allowed to count $53,000 toward the PRCA world standings and he took a big marginal lead in the 2020 saddle bronc riding world title race.
But a couple of days after winning The American, Casper suffered a scary neck injury at the Houston Livestock Show Rodeo. He was thrown from a bronc and landed on his head.
The next day, the Houston Rodeo was shut down by local authorities because of coronavirus concerns. While the PRCA circuit was shut down from mid-March through mid-May because of COVID-19, Casper has had enough time to heal from his neck injury and he's on a hot streak again and still is ranked No. 1 in the saddle bronc riding 2020 world standings.
Last weekend, Casper clinched the saddle bronc riding title at the World's Oldest Rodeo in Prescott, Arizona, where he turned in a score of 83.5 aboard a bronc named I'ma Be, which is owned by the Vold Rodeo Company. He earned $6,796.
Casper also finished third at a July 4 weekend show in Oakley City, Utah, with an 86 and pocketed $1,874. He also came in fourth at another Independence Day weekend rodeo in Cody, Wyoming, where turned in an 87 and received $2,047.
After all that, Casper exudes confidence.
"I feel like we didn't even have [the coronavirus] break," he said. "I feel like I'm leaving off from The American and kind of carrying it into this deal."
Casper is entered in rodeos this weekend in Weatherford, Texas; Vernal, Utah; Elko, Nevada; and Wolf Point, Montana.
"I'm not going to take my foot off of the throttle," he said. "I love rodeoing and that's the way we make our money. I'm going to take full advantage of what has been set for me."
A PLAN THAT WORKED
The July 4 week is a busy time of the regular season and some competitors bring in extra help to make the long drives.
But for world class barrel racer Jill Wilson of Snyder, it was just she and her 15-year-old gelding, Blue Dean, as the duo traveled to four Independence Day week rodeos in Arizona, Utah, Wyoming and Montana.
Wilson, who is ranked third in the Women's Professional Rodeo Association world standings and is on pace to qualify for her first National Finals Rodeo, clinched the barrel racing title at the Oakley City rodeo with a time 17.20 seconds and earned $4,095. She also came in second at the Cody rodeo with a 16.91 and pocketed $6,709. She also finished No. 1 in Big Fork, Montana, with a 17.28 and received $2,040.
"I kind of chose a little different route for my Fourth Of July and it worked out well," she said. "I worried about it because I didn't enter any of the Dakota rodeos and the majority of the girls went to all that I went to plus those or to a pretty good mix of the eight rodeos. But I chose a little bit easier route for me and him [Blue Dean]. I'm by myself traveling, so, I said: 'We're going to enter fewer [four] rodeos and do well at those.' I didn't have two rigs and three or four horses and people to help me drive so I had to make what would work for me and for him."
PBR UPDATE
Dalton Kasel, the Professional Bull Riders' 2019 Rookie Of The Year who is from Muleshoe will undergo groin surgery after an MRI revealed he had torn his groin, according to pbr.com. He said he expects the surgery will cause him to miss the remainder of the 2020 season.
This weekend, PBR riders will compete in Sioux Falls, South Dakota, and fans can watch the July 10-12 performances on the CBS Sports Network.
CUTTING HORSE UPDATE
The National Cutting Horse Association Metallic Cat Summer Spectacular is scheduled for July 10-29 at Will Rogers Memorial Coliseum in Fort Worth. The show will feature the world's top competitors such as Weatherford cowgirl Lindy Burch who in 1980 became the first woman rider to clinch the NCHA Futurity open division title.
Brett Hoffman, a Texas Cowboy Hall of Fame member, has reported on rodeos and horse shows for the Fort Worth Star-Telegram for more than 35 years. Email him at [email protected].
Support local journalism.
We are making critical coverage of the coronavirus available for free. Please consider subscribing so we can continue to bring you the latest news and information on this developing story.
Originally published on www.itemonline.com