Click here to view original web page at www.rocketcitynow.com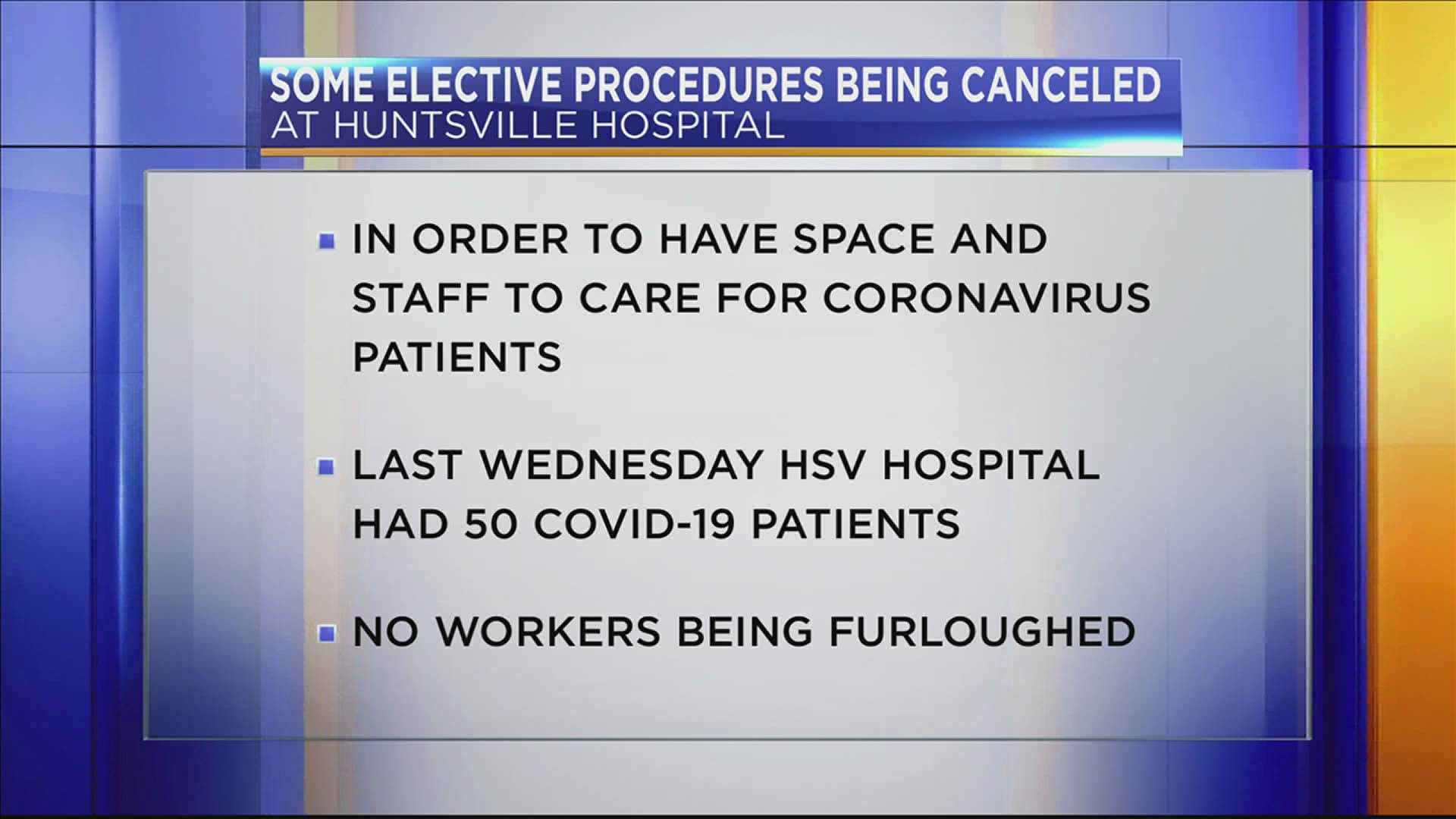 HUNTSVILLE, Ala. — Morgan County is not the only area seeing more hospital patients.
Effective July 6, Huntsville Hospital is canceling some elective procedures in order to have more space and staff available to take care of COVID patients.
According to Huntsville Hospital CEO David Spillers, staffing is a bigger concern than running out of personal protection equipment or hospital beds.
Additionally, increased testing in the area is showing the virus' prevalence in the area.
As of July 1, the hospital had 50 patients with COVID-19.
As of July 6, none of the hospital workers are being furloughed.
IN OTHER NEWS:
PEOPLE ARE ALSO READING:
Originally published on www.rocketcitynow.com