Click here to view original web page at www.rocketcitynow.com
Some people have shared experiences about employees serving food and not wearing a mask, or being denied service for not wearing one because of a medical condition.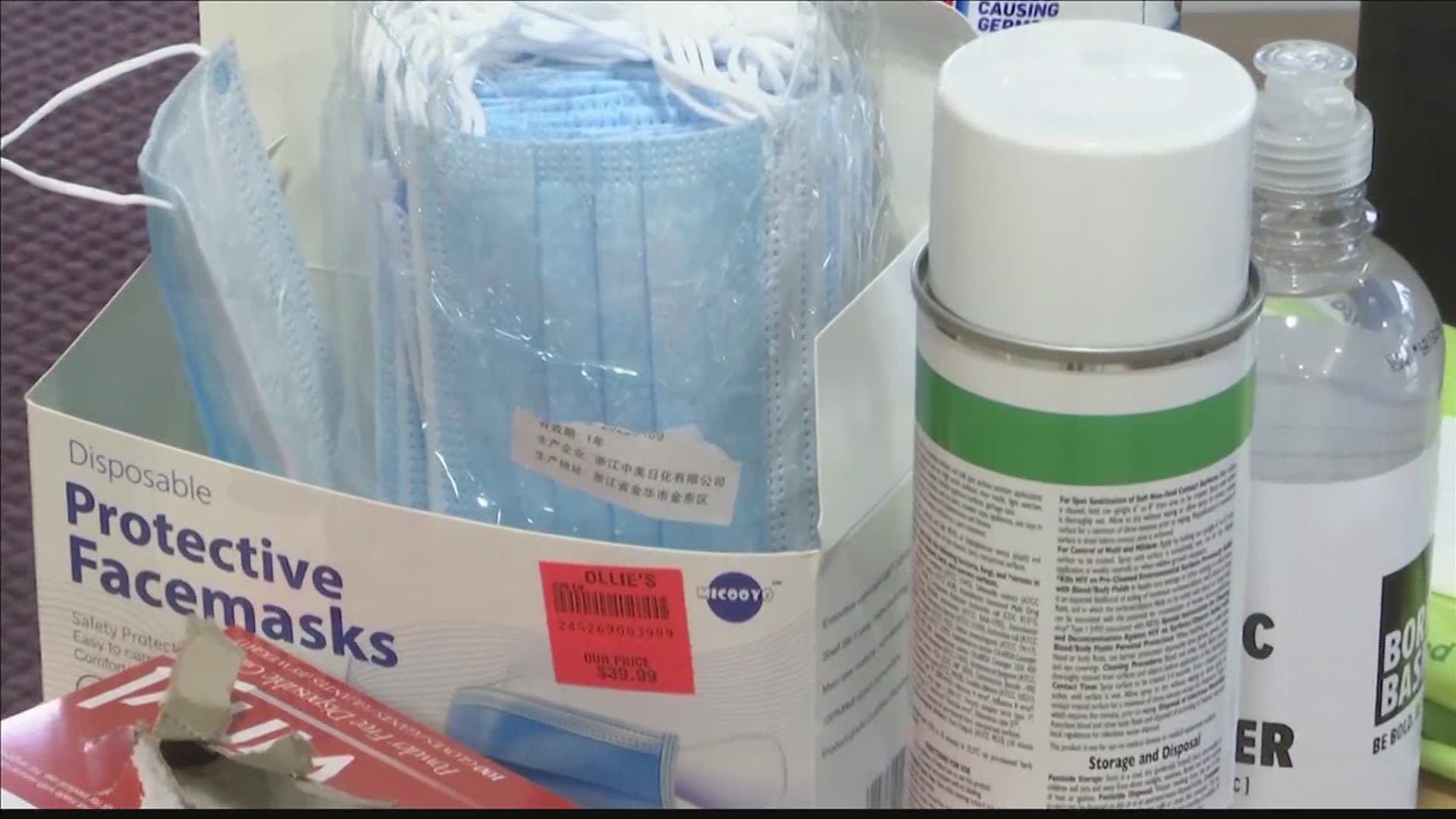 HUNTSVILLE, Ala. — Wearing masks are now mandatory in public places across the Tennessee Valley. However, some questions remain about how wearing masks are enforced and what to do if someone has a medical condition and can't wear one.
One Huntsville woman says she's been to two local donut shops where employees were improperly wearing a mask or not wearing one at all.
"I walked in - the guy behind the counter - nose hanging out. I turned to look at the cashier - mask was on the chin," says Constance Gillon.
Last week Madison County Sheriff Kevin Turner shared on Facebook that the sheriff's office stance is not to arrest people, but have an educational approach.
"If some reason, there's an issue where education does not work we will document the incident and notify the Madison County Health Department for a follow up," says Turner.
However, Gillon disagrees with this way of enforcement. "There have been several people who have reported to the health department, only to be told to call the police department, only to be told to call legal. And so we're seeing a serious case of 'pass the buck'," says Gillon.
WZDX News also received complaints from people being denied service for not wearing a mask at a business, although they say they have a medical condition.
"The business has the authority to ask you to leave their establishment in the event the person or persons are not abiding by the local health order," added Turner.
Sheriff Kevin Turner makes a statement reference to the local health order and his stance on facial coverings. (See attached video)

Posted by Madison County Sheriff's Office on Wednesday, July 8, 2020
Huntsville Hospital infectious disease specialist, Dr. Ali Hassoun, also says surgical masks are an option versus wearing cloth face coverings."The surgical, or procedure masks, I have not heard any significant issues with respiratory problems or breathing issues - especially we've used it for many, many years and no issues with that." He also says face shields should be used in addition to face masks, not as a covering alone.
While masks are mandatory, it's also important to wear them properly. The CDC suggests that you wear a cloth face covering that protects your nose, and mouth. The CDC also suggests to avoid touching those areas of your face, as well as your eyes.
Health experts stress how important it is to follow these steps. "If you put it just on the mouth all secretions through the nose is going to be possibly transmitted to others or the other way around."
Health experts also suggests washing your cloth face covering regularly.
Sheriff Turner says if people want to report violations to call their non-emergency line where a deputy will respond depending on the severity of the call.
Originally published on www.rocketcitynow.com