Click here to view original web page at www.itemonline.com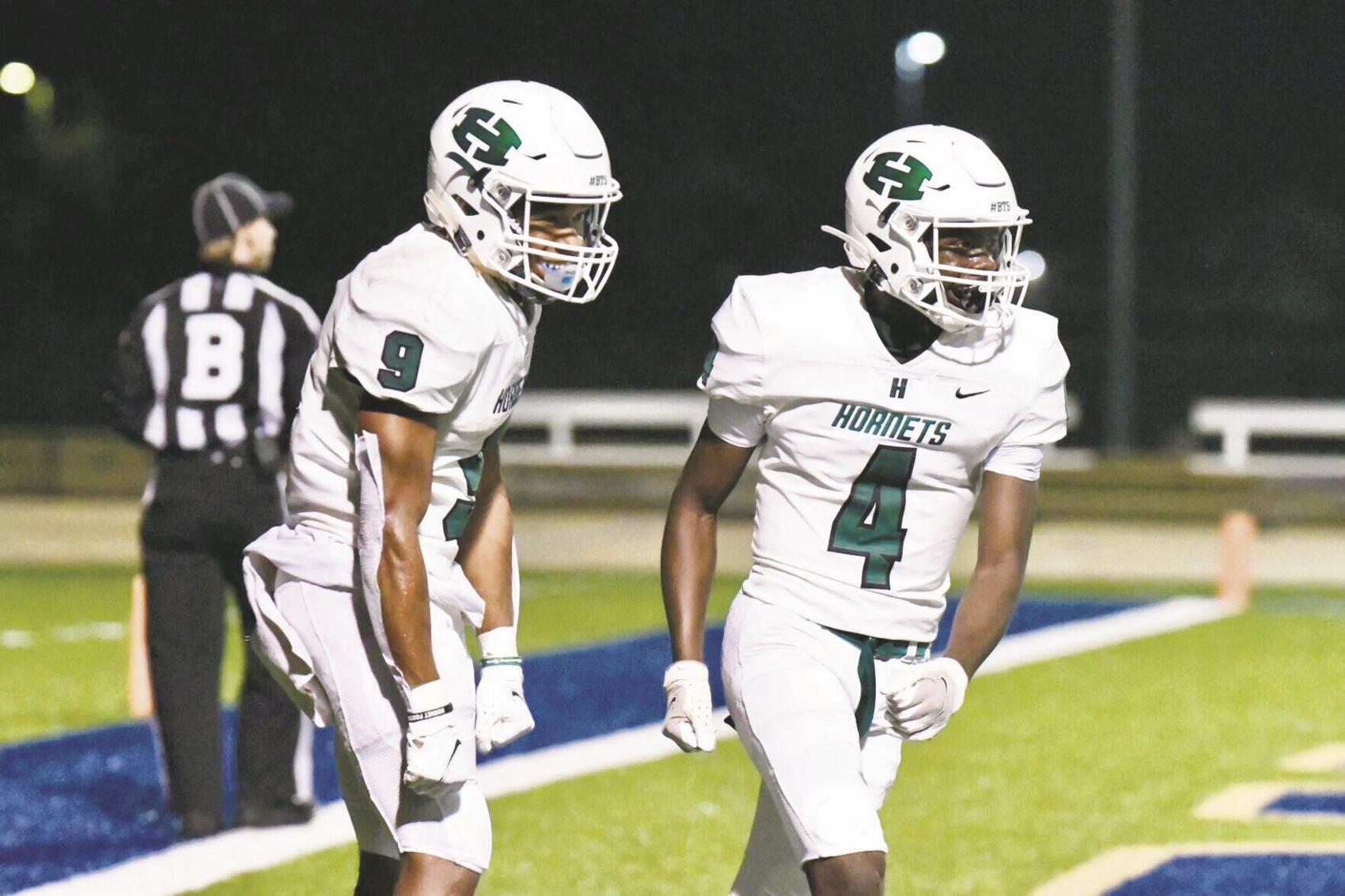 As someone that coached in a pair of state title games before leading the Huntsville Hornets to historic levels of success over the past few years, Rodney Southern knows a thing or two about special seasons.
The Hornets — who capped their first undefeated regular season since 1988 last week — will look to stay perfect on Friday, as they open the playoffs against Nacogdoches in a 7:30 p.m. bi-district game at Mustang Stadium in Madisonville.
Five wins away from the Class 5A, Division II state championship game, Huntsville's head coach has a special feeling about this year's group.
"They've got 'it'," Southern said. "I don't know what 'it' is, but they've got it."
The Hornet defense spent the early stages of the season in the spotlight, allowing just 29 points against three 6A opponents — two of which went on to make the playoffs. However, the prevailing storyline since District 10-5A, Division II action began has been Huntsville's ability to dominate in all three phases of the game.
Through nine games, the Hornets are beating opponents by an average of 24.9 points per game. Only two opponents played Huntsville to within single digits — C.E. King, the No. 20 Class 6A team in the Houston area media poll, and District 10 runner-up Montgomery.
But while the Hornets haven't been significantly tested by most of their 2020 opponents, senior defensive tackle Ed Bobino, one of two full-time defensive players in the state to be named a Mr. Texas Football semifinalist, believes the team is ready for the increased competition that lies ahead.
"You know what you have to do to make it to the next round," Bobino said. "It's not a secret that it's win or go home. But, it's also not a secret that we're really good on both sides of the ball — and special teams."
With over 30 seniors from last season having graduated, several new faces have stepped up for Huntsville this year. One of these newcomers is junior running back Jaylon McClain, who rushed for 922 yards and 11 touchdowns during the regular season, while also adding 154 yards receiving.
Junior quarterback AJ Wilson — who received a taste of varsity action last fall, going 2-0 in two starts — will be taking his first playoff snaps on Friday as well. After completing 15-of-20 passes for 222 yards and three touchdowns in last week's 42-6 win over Lamar Fulshear, not to mention a 62-yard score that was called back, the speedy signal-caller — who rushed for 252 yards and four touchdowns in the regular season — is brimming with confidence.
"Last year I was standing on the sideline, but now I get to play," Wilson said. "I'm ready."
With five playoff victories since 2018, the Hornets have taken a business-like approach to Friday's playoff opener — and one they hope to carry over for five more weeks.
"The energy has been different than any practices we've had all year," senior defensive tackle Brian Bobino said. "The guys are excited, the coaches are excited and we're just ready to come handle business and do what we have to do."
Tickets for Friday's bi-district game will be sold exclusively online through the Madisonville CISD Athletics site.
Support local journalism.
We are making critical coverage of the coronavirus available for free. Please consider subscribing so we can continue to bring you the latest news and information on this developing story.
Originally published on www.itemonline.com