Click here to view original web page at www.kentuckynewera.com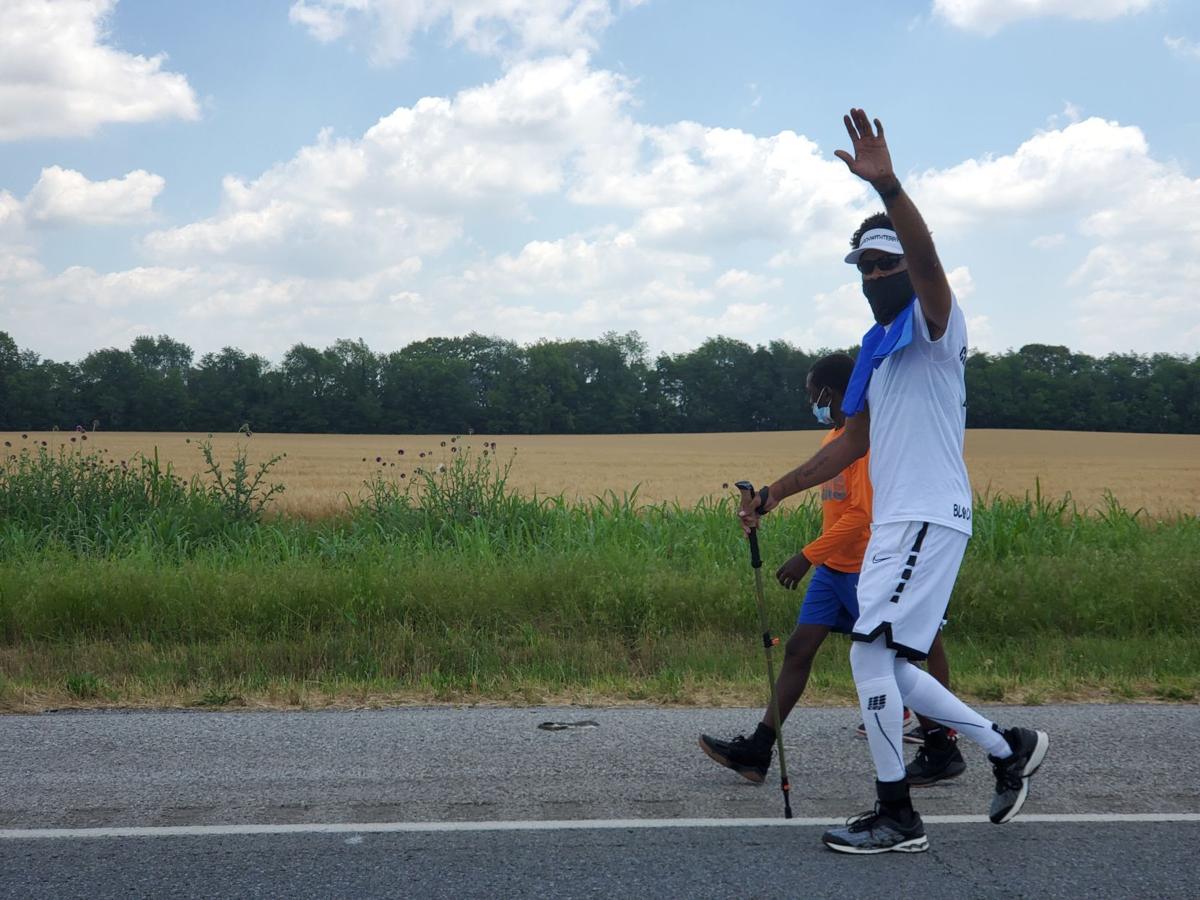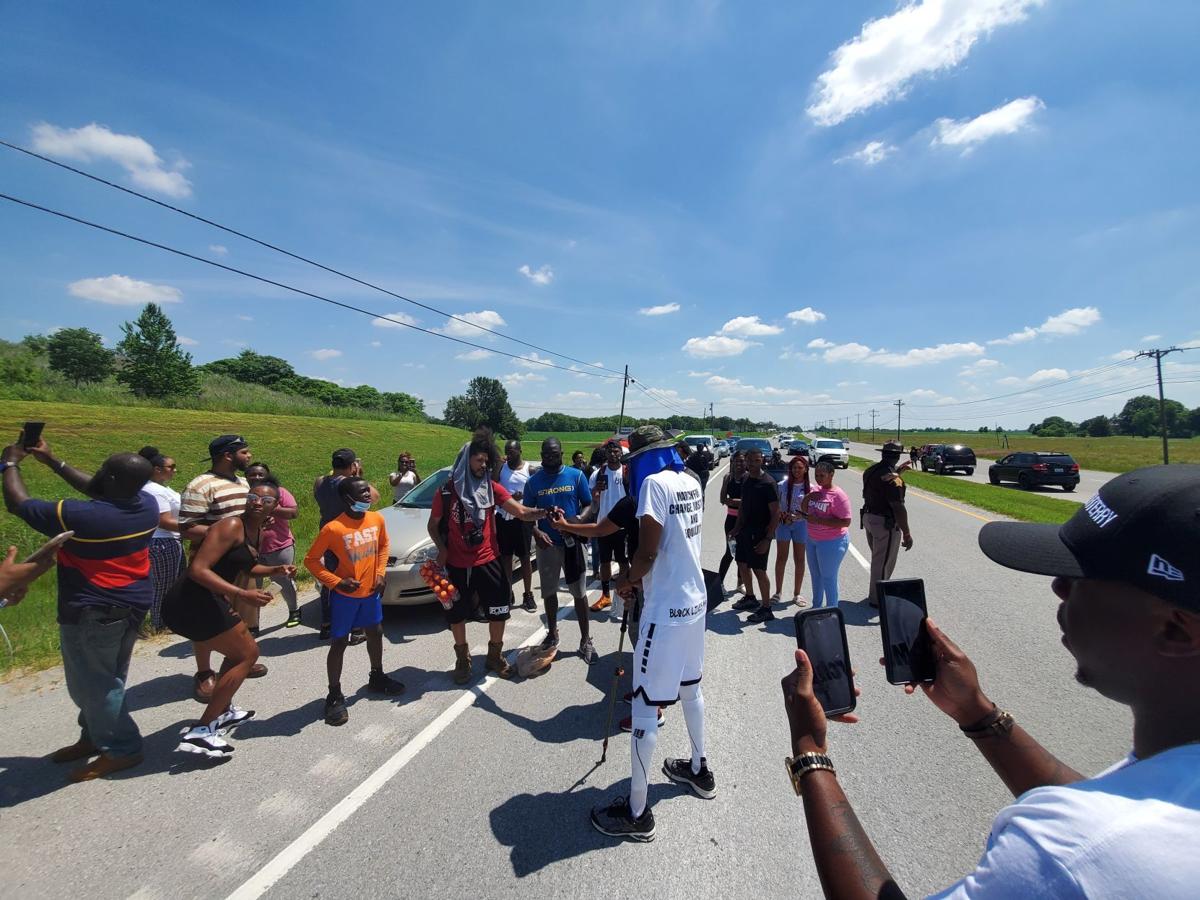 "One man, two feet." That's the slogan Terry Willis has coined for his 1,000-mile trek from Huntsville, Alabama, to Minneapolis, Minnesota, in honor of George Floyd.
Willis is passing through Hopkinsville and plans to stop at Peace Park just in time for the "How Will You Push for Change" rally at 4 p.m. today.
Before making it to downtown, Willis was greeted by nearly 100 people who had parked their cars along U.S. 41-A just near the "Welcome to Hopkinsville" sign.
Willis stopped briefly to take pictures with the crowd who was eager to meet him along his journey.
Hopkinsville native Jessie White said he waited two hours to bring Willis a T-shirt, a case of Gaterade and granola bars.
"It's all about unity," White said about why he waited to greet him. "If somebody gets something in their heart and they got a plan and following through with it, he's going to unite everybody along the way, so I'm just here along his path showing him he got love. If you need anything, Hoptown got you."
Many of the people who stopped along Fort Campbell Boulevard also dropped off bottles of water, which were beginning to fill up the car that is trailing Willis along his walk.
Willis, owner of a carpentry company in Huntsville, said the Lord told him to take this walk. He is wearing a T-shirt that reads "March for change, justice and equality. Black Lives Matter."
According to his Facebook page, Willis started walking June 2 and has also stopped in Nashville, Clarksville and Oak Grove.
Public safety cars from Hopkinsville and Oak Grove have escorted him along the boulevard so far.
To follow his journey, search "Terry Willis" or "1K Mile March" on Facebook. Donations can be sent via CashApp at $1kmilemarch.
Originally published on www.kentuckynewera.com