Click here to view original web page at www.itemonline.com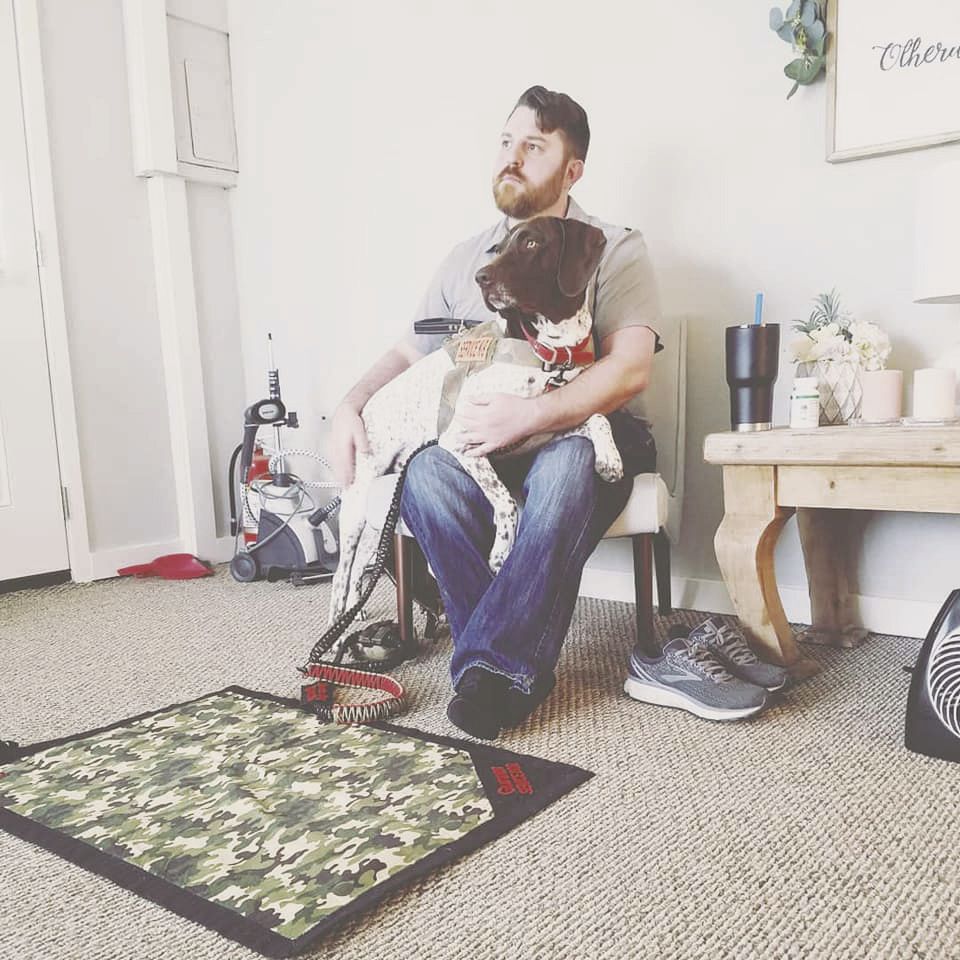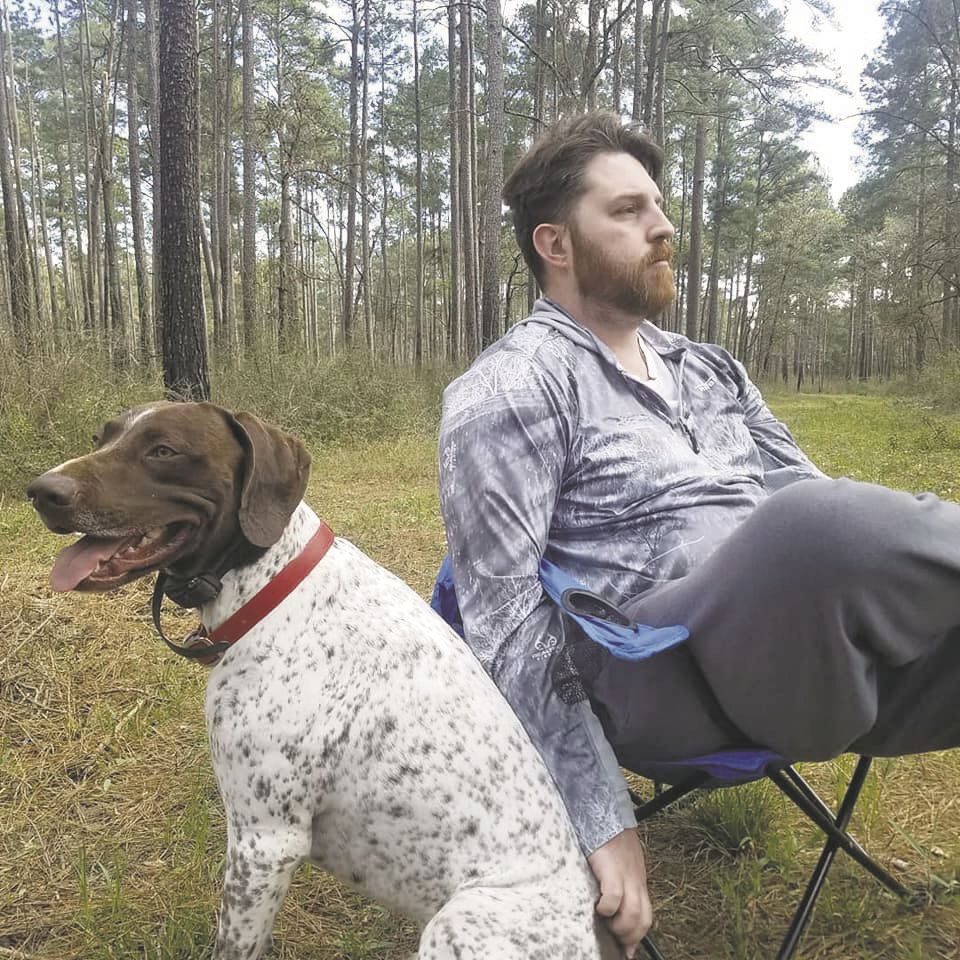 Living with the feeling of being engulfed in flames for the past five years, Huntsville native Kyle Maness has found the strength to undergo a revolutionary treatment that could enable him to lead a normal life.
Life was normal for the Maness family, having only been married for three years, Kyle and his wife Natali had just purchased a house two years prior and were working full time to save for the future. Hopes of starting a family had been on their minds, and the Manesses had begun actively trying to conceive in February 2015, until their world of newly wedded bliss was shattered just two months later.
Working for an offshore maritime company in Houston, a machine malfunction led to liquid at 300 degrees fahrenheit to be spewed on Kyle, leaving over 40 percent of his body devastated by deep second, first and third degree burns.
"It's the worst thing that I could have ever imagined, so when I saw him, I'm shocked I stayed standing," Natali Maness said. "I will never forget the screams, the pain, the tears, the look in his eyes that he was done."
Placed in a Ketamine Coma after being unresponsive to morphine during burn treatments, Kyle spent time in both the Houston and Galveston burn units where he battled nearly insurmountable skin infections.
However, what ensued after was just the beginning of a lifelong battle for Natali and Kyle.
Kyle's accident triggered the development of PTSD, severe depression and anxiety in addition to Chronic Regional Pain Syndrome type II, a rare, progressive disease of the autonomic nervous system, that is rated the highest pain on the McGill Pain Index and unaffected by pain medication. The unyielding pain he feels in both feet, lower legs and right arm, puts constant stress on his entire body and heart.
"This disease has overtaken his life. It's burning, stabbing, walking-on-knives pain that literally makes him feel like he is on fire," Natali said.
Deemed incurable by many, and nicknamed "The Suicide Disease" due to those effected choosing to take their own lives, rather than live in the never ending agony of the disease, Kyle's hope has faltered over the years.
It's been a long battle for both Natali and Kyle, as treatments have forced them into debt, selling their home with Natali working 15 hour days at two jobs to make ends meet after a previous failed attempt at treatment for Kyle's CRPS cost the family nearly $10,000. Treatments for CRPS can be a gamble of sorts, it could improve the pain or make it unimaginably worse, and in Kyle's case, it did nothing at all, leaving them with the feeling of hopelessness and hesitancy to jump the gun again.
However, the birth of their now 15 month-old son, Greyson, gave Kyle the final bit of inspiration he needed – in addition to his faith in God and his love for Natali – to persevere and find a treatment plan that works.
"As soon as he was born, Kyle went into a pretty depressive episode because he couldn't walk, he couldn't help with him, he couldn't get up in the middle of the night, I wasn't just taking care of a newborn, I was taking care of a newborn and a disabled person," Natali said. "Greyson being born is what really drove Kyle to 'I have to find a solution.'"
In 2017, Kyle's mother found the Arkansas based Spero Clinic – a groundbreaking integrated health clinic that uses a holistic approach to addressing chronic nerve pain. The program has brought hundreds of patients into remission, and this summer, Kyle will have a chance at reducing his pain in addition to tackling his PTSD with onsite therapy.
"This is one of his last options," Natali said. In the event that this treatment fails, Kyle will have nowhere to turn but to opioid drugs or infusions, which could interact with a genetic gene sequence Kyle has that does not allow drugs to work in their intended manner.
Kyle's treatment will start on a 14 week plan costing about $55,000, however depending on complications in progression, it could extend longer than that time.
"I haven't seen Kyle be hopeful in a long time," Natali said. "To see him have hope that he could get better and he could walk, and he could play with his son, teach him how to throw a ball and run around, those are really the things driving him as well as the fact that he will be able to regain some sense of normalcy."
A multi-family garage sale will be held in Huntsville July 24, 25 and 26 to go towards their costs of treatment. A possible fundraiser with Chick-fil-A is in the works, as well as future t-shirt and barbecue sales. Until then, the Maness family asks that the community keeps Kyle in their thoughts and prayers as he moves forward into this new challenge.
Donations for Kyle's treatments can be made online here.
Support local journalism.
We are making critical coverage of the coronavirus available for free. Please consider subscribing so we can continue to bring you the latest news and information on this developing story.
Originally published on www.itemonline.com