Click here to view original web page at www.itemonline.com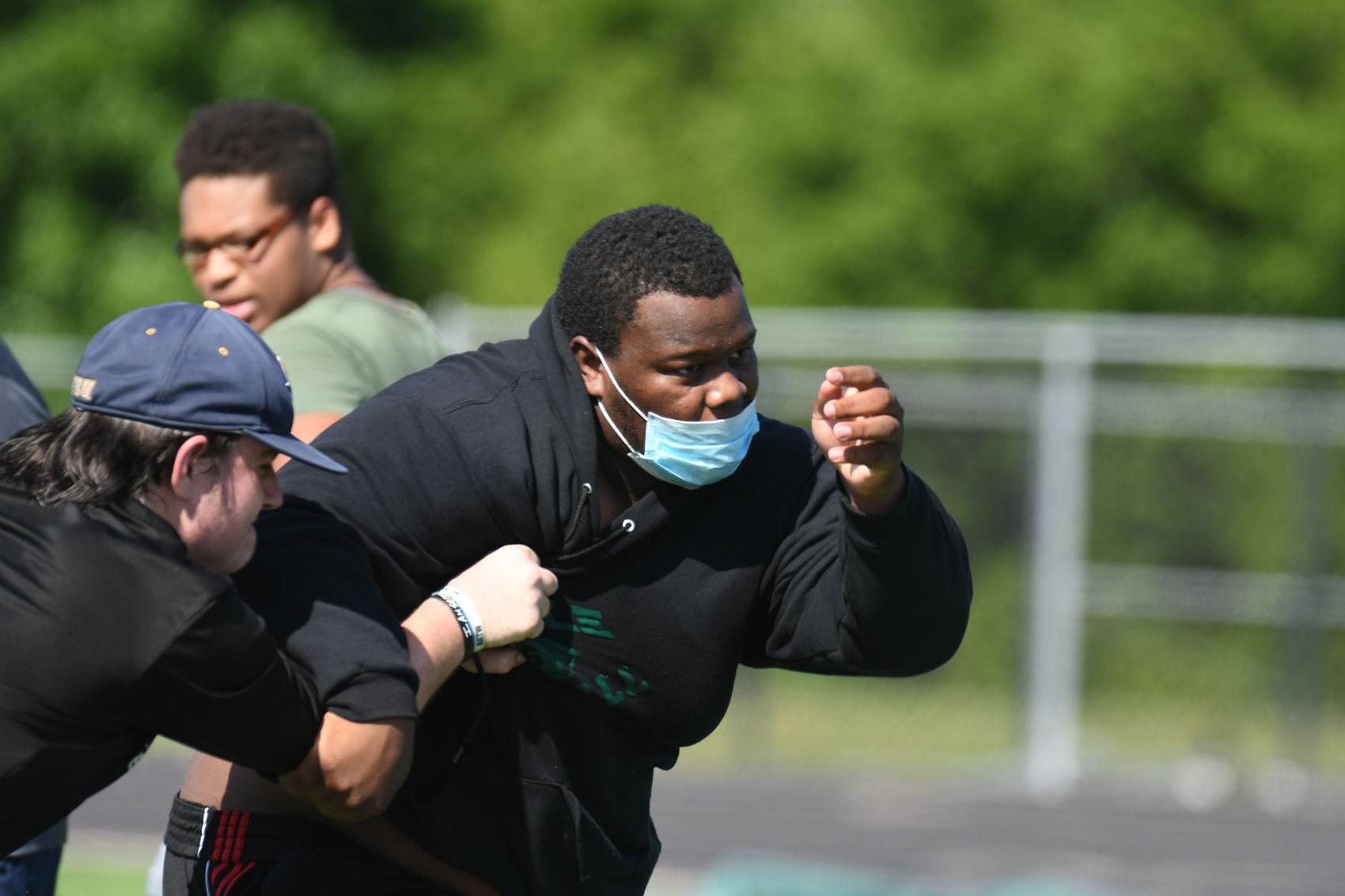 An abundance of uncertainty surrounds the 2020 high school football season, but the Huntsville Hornets are staying ready.
The Hornets returned to the practice field Monday morning for the first day of part two of summer workouts.
Huntsville, like countless teams throughout Texas, hit pause on its offseason late last month amid a spike in COVID-19 cases. Now, with three weeks remaining until preseason practice is scheduled to start, the Hornets are focused on getting in shape — and hoping the coronavirus-related road bumps that have haunted the sports world since mid-March are kept to a minimum.
"Now it's just getting in shape," Huntsville head coach Rodney Southern said. "We have 15 workouts left, assuming we start on time, so now it's more conditioning than X's and O's. We've had basically two layoffs, if you count the long one, then the last two weeks. The biggest thing will just be getting their legs back under them and getting in shape."
New Waverly also returned from a brief break in action Monday morning, as the Bulldogs gathered for the first time since temporarily stopping workouts June 30.
"I was impressed with the way they came back," New Waverly head coach Dean Schaub said. "We had several kids that, let's just say, put their breakfast on the track. They hadn't worked out in a week and a half, and they realized how quick you can get out of shape — and it was pretty warm. But we were pleased."
While preseason practice is set to get underway on Aug. 3, that date is hardly set in stone.
The National Junior College Athletic Association, Ivy League and Patriot League are among the entities that have squashed football for the fall, with the Big Ten announcing that it will move to a conference-only schedule. And although these changes don't directly impact high school football in Texas, they certainly don't inspire optimism.
"If you ask me on a Monday, I'll feel differently on Friday," Southern said on the prospects of starting preseason practice on time. "The National Junior College Athletic Association is moving their season to the spring, which doesn't make me feel better."
"The biggest challenge for me is when the seniors come to me concerned about if they're going to play," Schaub added. "This year is such a question mark. I don't think next year will be a problem — this will be finished or we will know more. But I feel bad for our seniors when they come and ask me, 'Coach, do you think we're going to have a season?'
"They've put in a lot of work and I really want them to reap the rewards."
For the moment, all teams can do is prepare for the hope that they will suit up this fall.
If football is played, New Waverly is confident that a deep senior class can lead the Bulldogs back to the postseason. Huntsville has a little ground to make up on that front, losing over 30 seniors from a group that won five playoff games over the last two years, but the Hornets have reason to feel good about where they're at.
In addition to having record workout numbers to start the summer, Huntsville got back at it Monday with nearly all of its prospective varsity players in attendance.
"Up until the last break we had we were doing really well, and then I counted today, of the 50 potential guys that we're going to dress on varsity, 46 of them are here," Southern said. "We're missing a couple guys and both of our kickers are at a camp … but the guys we're going to rely on, they're here."
Support local journalism.
We are making critical coverage of the coronavirus available for free. Please consider subscribing so we can continue to bring you the latest news and information on this developing story.
Originally published on www.itemonline.com