Click here to view original web page at www.itemonline.com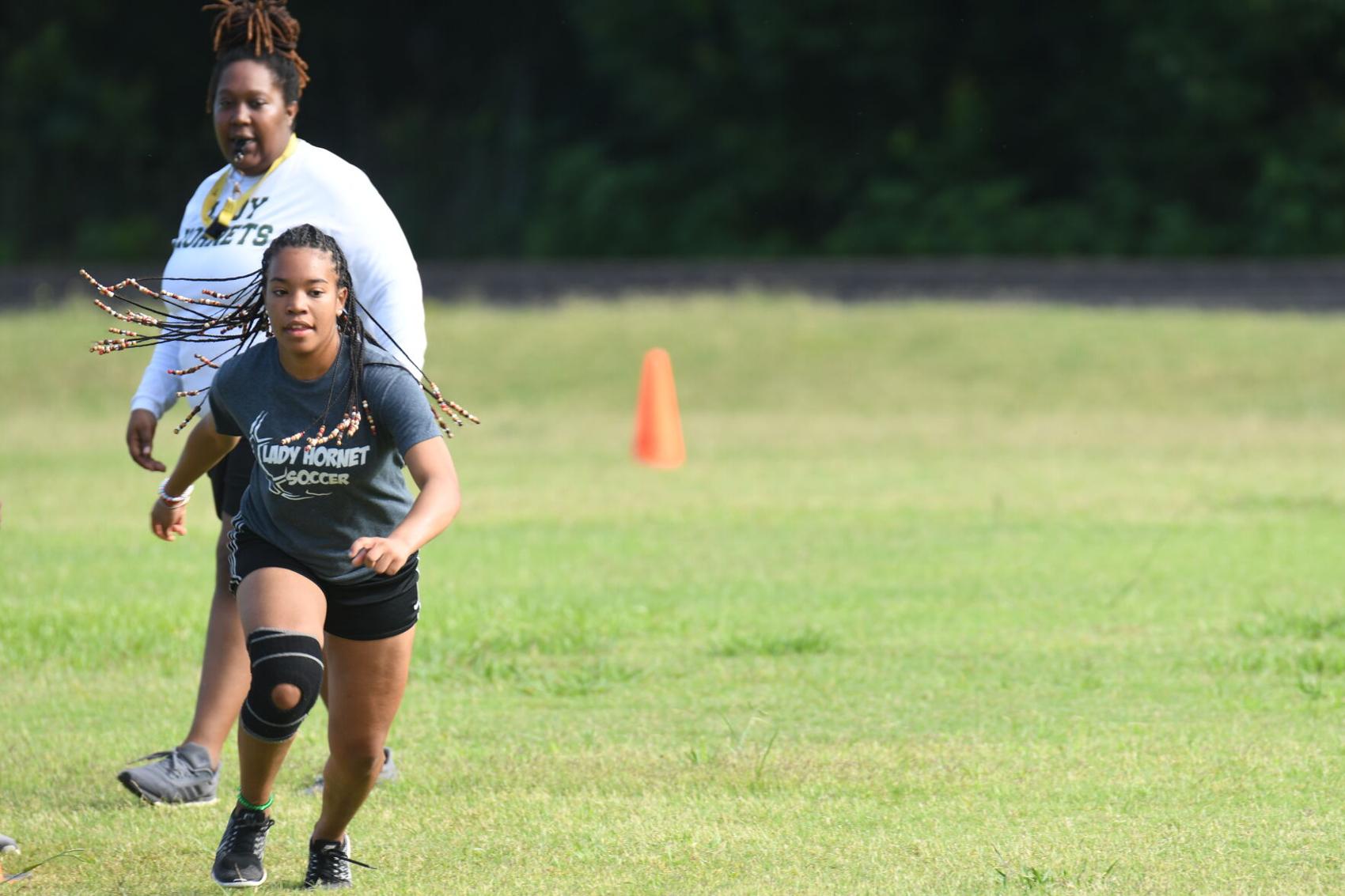 Following what had been a bizarre few months in the Walker county sports scene, things finally felt — somewhat — normal Monday morning.
Huntsville and New Waverly ISD wasted no time hitting the field for the first day of summer workouts, as both schools returned to action on the first day that University Interscholastic League allowed teams to take part in strength and conditioning and sport specific drills.
Monday marked the first organized UIL activities since the organization shut down the spring sports calendar on March 13 as a result of the COVID-19 pandemic. Following months of limited personal contact, student-athletes across the county were anxious to reunite with their teammates and coaches.
"There's definitely more buzz," New Waverly head football coach and athletics director Dean Schaub said. "Last night on social media, kids were putting things like 'eight-hour countdown' and just cool stuff like that. It was nice to see they're excited ... there was definitely a different feel than normal years."
With spring football practice wiped out and student-athletes quarantined due to the coronavirus, the angst to get back to work was apparent throughout Huntsville ISD campuses. The Hornets had 127 9-12th grade boys show up for their 7:30 a.m. workout at the high school, with 44 7-8th graders taking part in their workout afterward. Meanwhile, the Lady Hornets had 108 7-12th grade girls show up for training at Mance Park Middle School — 22 more than their single-day high from last year.
"Those numbers are as big of numbers as we've ever had on a first day," Huntsville head football coach and athletics director Rodney Southern said. "You have a combination of things. With the girls, they understand strength and conditioning now. Four years ago when we took over the girls there wasn't any strength and conditioning. The best number we had at any point last year was 86. Then with the boys, our older guys understand.
"We had some golfers, baseball and soccer players and obviously a lot of football players. For the football guys, they missed a whole spring training, and I think there are some parents that were ready to get them out of the house and doing something too. Hopefully they just miss being up here, but I also understand there are other factors involved."
In addition to strength and conditioning activities, teams are able to work with their student-athletes on sport specific skills for an hour each day.
For a Huntsville football team that loses more than 30 seniors, this training period will be pivotal toward making up for a lost spring. Following the workout, Southern seemed to be impressed with what he saw from his team on their first day back together.
"We were talking during the spring about how we wanted to work guys on both sides of the football, just because of the amount of experience we're losing. But I was excited," he said. "Looking around at guys that we'd say today, 'OK, this guy has a chance to play on the varsity,' there's only two that weren't here — and we knew where both of them were. If everything works, we're going to have 34 more days. So if we can get 34 more hours, we ought to be in good shape."
Schaub was also impressed with the turnout from his student-athletes, estimating that at least 75% of his varsity football players were in attendance for Monday's 8 a.m. workout.
"It was really nice," he said. "Smiles were on everybody's faces. They're used to seeing each other on a little computer screen. Now that they're seeing each other in real life, they really enjoyed it. We had a really good turnout. ...
"We didn't put a lot on them today — and you can definitely tell they've been sitting for three months. They were pretty sore and pretty winded, so we're going to slowly ease back into it, and hopefully be hitting it full throttle in the next couple weeks."
New Waverly — which had its high school boys and girls work out first at the high school, followed by the middle schoolers at 10 a.m. — had five different stations set up, shuttling student-athletes between the weight room, dynamic stretching, agility drills and using equipment such as jump rope and medicine balls.
Although New Waverly is still working out the final details for its sport specific training, Schaub notes that they hope to get started within the next week.
"The kids were asking about it because everybody found out UIL is allowing it, so I'm hoping to start that really soon," he said.
WORKOUT INFORMATION
Huntsville ISD's workouts will take place Monday through Friday at Huntsville High School and Mance Park Middle School. Incoming 9-12th grade boys will work out at the high school from 7:30-10:30 a.m., followed by incoming 7th and 8th grade boys from 11 a.m.-1 p.m. All incoming 7-12th grade girls will work out at the middle school from 8:30-11:30 a.m.
New Waverly ISD will begin its S.W.A.T. (speed, weights, agility training) Camp on Monday as well. Incoming 9-12th grade boys and girls will work out from 8-10 a.m., followed by incoming 7th and 8th graders from 10 a.m.-noon.
Support local journalism.
We are making critical coverage of the coronavirus available for free. Please consider subscribing so we can continue to bring you the latest news and information on this developing story.
Originally published on www.itemonline.com