Click here to view original web page at www.itemonline.com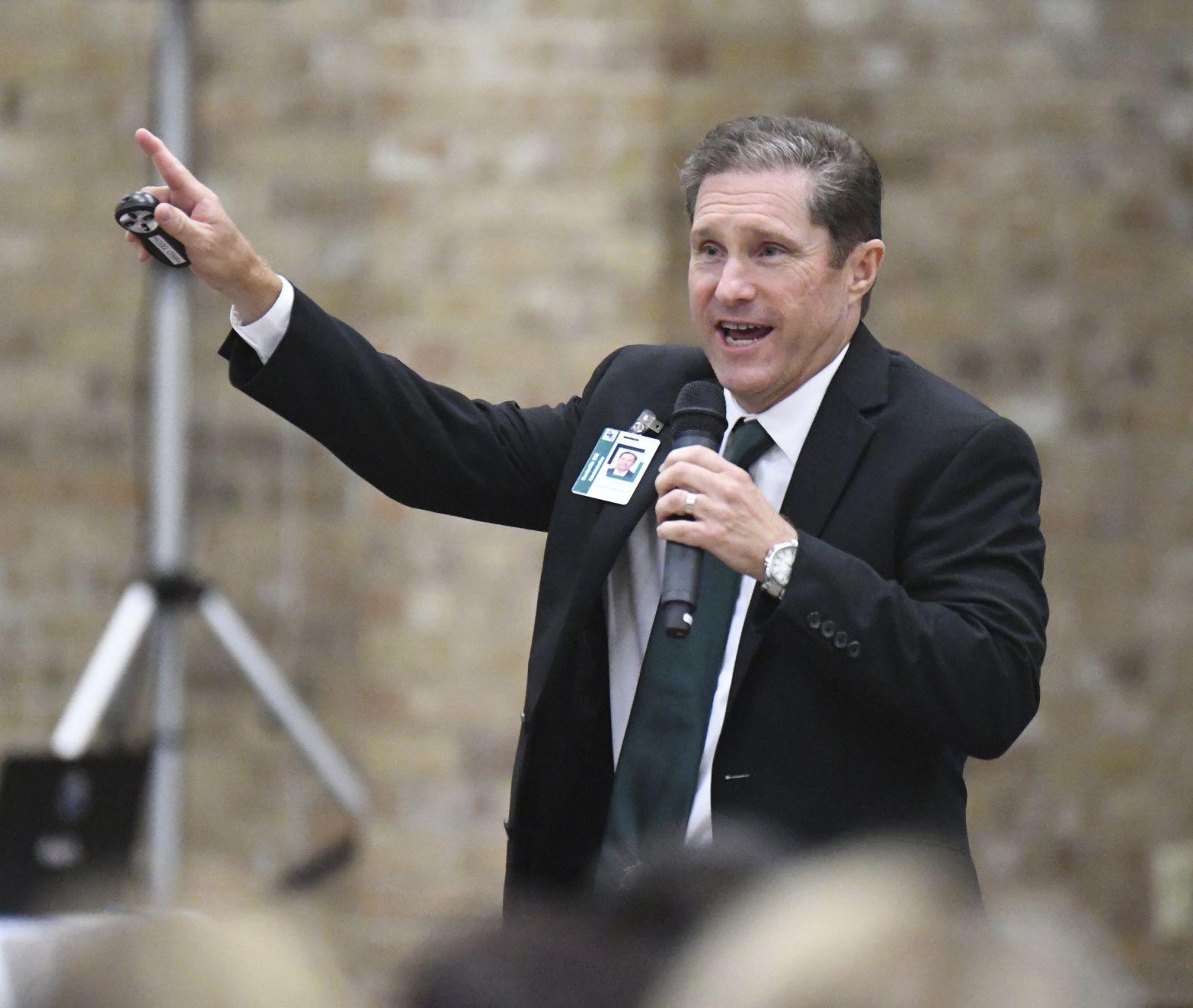 Nothing has felt the same for school districts since spring break.
That's because Texas students have not attended in-person classes since last month due to the COVID-19 pandemic.
Last week, Texas Gov. Greg Abbott made the announcement to close schools through at least May 4.
And even before the governor's announcement, school districts had to pivot and figure out ways to streamline online learning for teachers, students and parents.
Dr. Scott Sheppard, superintendent of Huntsville Independence School District, discussed how his district is responding to the global health crisis in a video update on Wednesday.
During the conversation, Sheppard praised the work of Huntsville ISD's teachers during the coronavirus outbreak.
"Facing this adversity has made me even prouder of our staff, students and the entire Huntsville community," Sheppard said. "Our staff members have mobilized to feed the hungry and have provided educational resources and lessons to serve our kids in every way possible while we are apart."
Sheppard says that the district is still hoping that students will be able to return to school in May, but encouraged parents and students to utilize the remote learning resources that have been provided at www.huntsville-isd.org. The district also has limited paper copies availiable for those without internet access.
"What started as review material has become new material that will help our students finish out the year," Sheppard said.
The superintendent also stated that the school year will end May 21 and that students will not be required to return to school in June and July to make up for the lost days. Traditional activities like prom and a graduation ceremony are still possible if the school district was to return to campus in May.
"We encourage everyone to heed the warnings and follow best health practices to stop the spread of COVID-19. We are Huntsville Hornet strong and rather having school remotely or the traditional way, we will continue with our mission of building champions at Huntsville ISD.
Support local journalism.
We are making critical coverage of the coronavirus available for free. Please consider subscribing so we can continue to bring you the latest news and information on this developing story.
Originally published on www.itemonline.com