Click here to view original web page at www.itemonline.com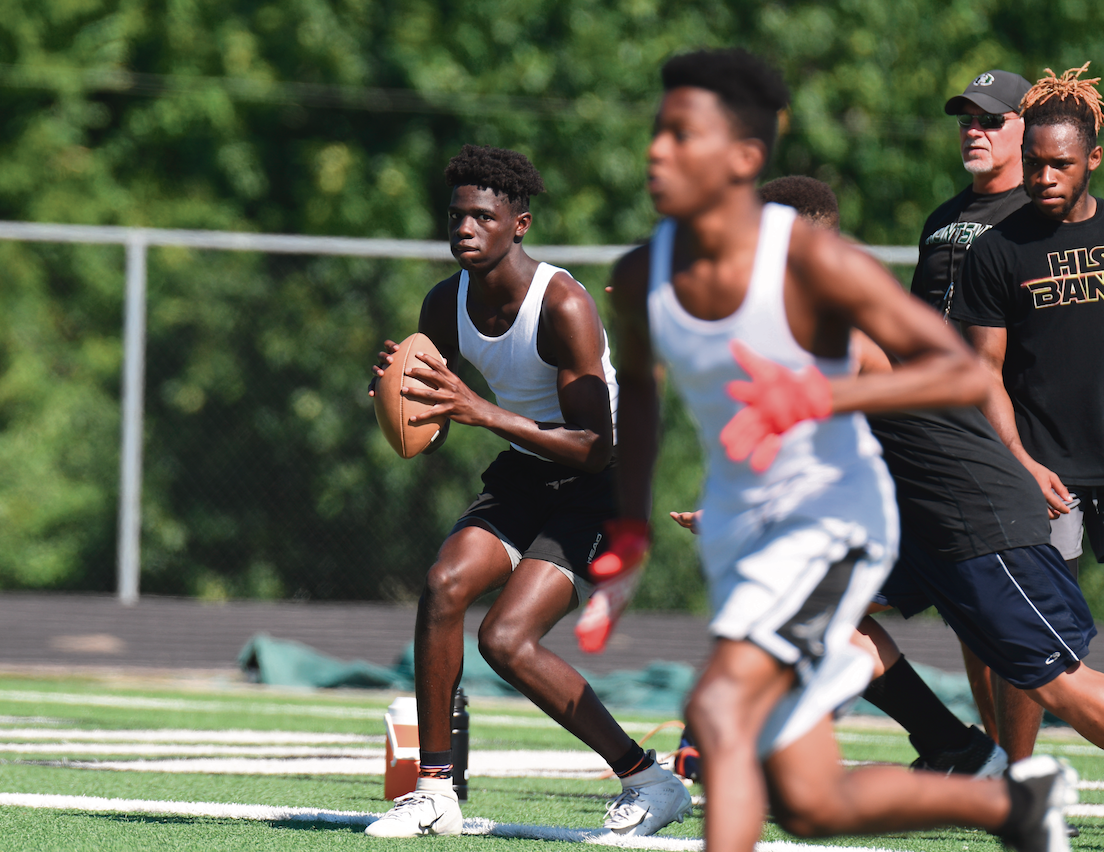 With the COVID-19 pandemic wiping out spring practice, high school football programs throughout Texas are using summer workouts to make up for lost time.
The Huntsville Hornets are no exception.
Last month, the University Interscholastic League announced that it would allow schools to conduct summer workouts — with health-conscious precautions in place. The Hornets and countless other programs across the state finally got back to work last week.
In addition to having two hours of strength and conditioning Monday through Friday, teams are allowed to spend one hour each day on sport-specific skill instruction. And for teams like Huntsville that have experienced significant roster turnover — the Hornets graduated over 30 seniors from a group that won five playoff games over the past two seasons — the moment couldn't come soon enough.
Huntsville had 127 boys in attendance for the first day of high school workouts last Monday, and averaged roughly 120 throughout the week — not to mention "about 55" middle school boys and over 100 girls at both levels showing up each day for summer training.
"By the end of this, if all these kids consistently come, we will have made up that time," said Huntsville head football coach and athletics director Rodney Southern, who notes that the summer workout attendance numbers are the largest he's had since arriving in 2014.
After months without organized team activities, the coach has noticed some of his student-athletes benefiting from increased social interaction — in addition to having the opportunity to hone their athletic abilities.
"I can tell socially that some of these kids needed to get back out here interacting with people, and not texting or instagramming," he said. "They just need some interaction with people."
With the majority of last year's starters no longer with the program, Huntsville had planned to work most of its players on both offense and defense throughout the spring. The Hornets will begin this process next week — alternating the days athletes train on offense and defense — when the UIL allows workout group sizes to expand to 25.
While one reason for players — some of which have yet to see meaningful varsity action — going both ways is to find their most productive spot on the field, another is to prepare for potential in-season emergencies.
"That way they get three hours on offense and two on defense, or vice versa," Southern added. "It's just more getting them exposed to it so if we had to have them, it wouldn't be a total shock to move them during the middle of the season."
There's no denying that Huntsville has plenty of holes to fill from last year, as it looks to continue one of the most successful stretches in program history.
However, with almost all of their presumed key contributors showing up on a daily basis, the start of summer workouts has provided the Hornets with optimism moving forward.
"The guys that we're going to have to rely on — with the exception of a guy or two every now and then — they're here," Southern said. "They're here doing two hours of physical activity, then an hour of football."
Support local journalism.
We are making critical coverage of the coronavirus available for free. Please consider subscribing so we can continue to bring you the latest news and information on this developing story.
Originally published on www.itemonline.com