Click here to view original web page at www.itemonline.com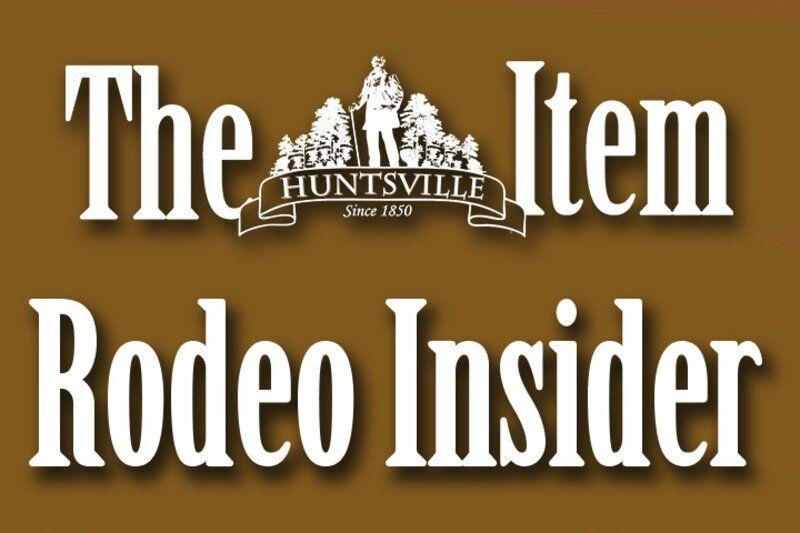 During the July 20-26 week, world class athletes competed in Professional Rodeo Cowboys Association shows at Deadwood, South Dakota, Spanish Fork, Utah, and Burwell, Nebraska.
One cowboy who excelled was six-time National Finals qualifier Sterling Crawley of Huntsville. He's the younger brother of 2015 world champion saddle bronc rider Jacobs Crawley.
Sterling Crawley clinched the saddle bronc riding title in Spanish Fork with an 87.5 aboard a bronc named Big News (owned by the Frontier Rodeo Co.). He also tied for third in Burwell with an 85.5. If that wasn't enough, he tied for third in Deadwood with an 86.
After all that, Sterling Crawley is ranked No. 6 in the PRCA's 2020 saddle bronc riding world standings.
In Burwell, Wyatt Casper of Pampa finished fifth in saddle bronc riding with a score of 84. The former Clarendon College star competitor also tied for eighth at Spanish Fork with an 82. Casper is ranked No. 1 in the PRCA' 2020 saddle bronc riding world title race.
Shad Mayfield, a 2019 National Finals qualifier from Clovis, New Mexico, tied for sixth in the tie-down roping second round in Deadwood with an 8.5. He's ranked No. 1 in the PRCA's 2020 tie-down roping world standings.
PBR update
The Professional Bull Riders tour is scheduled to come to Dickies Arena in Fort Worth on Aug. 29-30. The PBR WinStar World Casino and Resort Invitational is part of the Unleash The Beast, the PBR's top tier tour. The Fort Worth tour stop will help competitors qualify for the PBR World Finals, which is scheduled for Nov. 4-8 at T Mobile Arena in Las Vegas.
JACOBS CRAWLEY CHAIRING PRCA board
During these challenging times when western riding sports organizers continually are making big changes because of the impact of the coronavirus pandemic, a high-profile Texas bronc rider is chairing the Professional Rodeo Cowboys Association's board.
That's Jacobs Crawley, the 2015 world saddle bronc riding champion from Stephenville. The 32-year-old cowboy has been a PRCA member since 2006 and he's earned nine trips to the Wrangler National Finals Rodeo in Las Vegas.
Since early March, PRCA leaders have had to adjust to numerous pro rodeos either cancelling or rescheduling. With many of the larger summer rodeos cancelling, pro cowboys and cowgirls mostly have competed in smaller rodeos.
Crawley and other world class competitors normally would have competed in the larger July rodeos such as the Calgary Stampede in Alberta and the Cheyenne Frontier Days in Wyoming. But Calgary and Cheyenne were cancelled because of COVID-19. If there had not been a pandemic, the sport's elite would have competed in Cheyenne last weekend.
Crawley, for example, regularly has competed in smaller towns such as Coleman, Belton and Weatherford. He finished in the money at PRCA rodeos in the three Texas towns in recent weeks.
On the July 15-18 weekend, Crawley clinched the saddle bronc riding title at a July 15-18 PRCA show in Pretty Prairie, Kansas, where he turned in a score of 84 aboard a bronc named Short Grass, owned by the Beutler & Son Rodeo Co.
Crawley is ranked No. 8 in the saddle bronc riding world standings released on July 27.
This season, some of the organizing committees of smaller rodeos that have opted conduct a rodeo during these challenging times have benefitted from having more contestants and greater media exposure.
"Regretfully, we can't have a lot of the big ones just because of the venues and the local health restrictions, but maybe the silver lining is what it can do for some small rodeos," Crawley said. "They're just smaller rodeos that [normally] wouldn't have the spotlight."
Brett Hoffman, a Texas Cowboy Hall of Fame member, has written a rodeo column for the Fort Worth Star-Telegram over the past quarter-century. Email him at [email protected].
Support local journalism.
We are making critical coverage of the coronavirus available for free. Please consider subscribing so we can continue to bring you the latest news and information on this developing story.
Originally published on www.itemonline.com