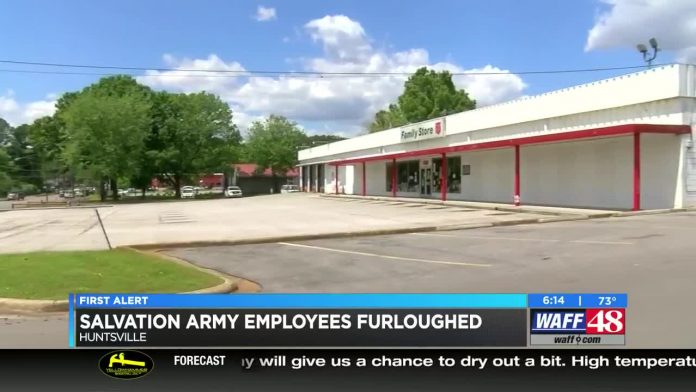 Click here to view original web page at www.waff.com
HUNTSVILLE, Ala. (WAFF) - The coronavirus pandemic is forcing leaders at the Salvation Army in Huntsville to furlough employees as one of its biggest money makers remains closed.
"Our store averages about $15,000 a week for our local programs here in Huntsville. With it closed, we've lost over $60,000 for the programs that we do here Huntsville," said Bryant.
Although money is tight, the Salvation Army is still feeding people and their shelter is open for people who need a safe and warm place to sleep.
"This is something that is not just a local issue. It's state wide, it's nationwide, where Salvation Army units have been impacted in some of had a furlough some of had to lay off some of had to completely re-look at their program and see how can we feasibly continue to operate during these hard times," said Bryant.
If you're spring cleaning, Captain Bryant wants your help. Although the donation doors are shut, when they reopen, he wants you to donate.
Captain Bryant says he'll re-open the doors to the family store once he's given the green light by Governor Ivey. Once that takes place, all of the employees who have been furloughed will be able to reapply for their jobs.
Originally published on www.waff.com