Click here to view original web page at www.wacotrib.com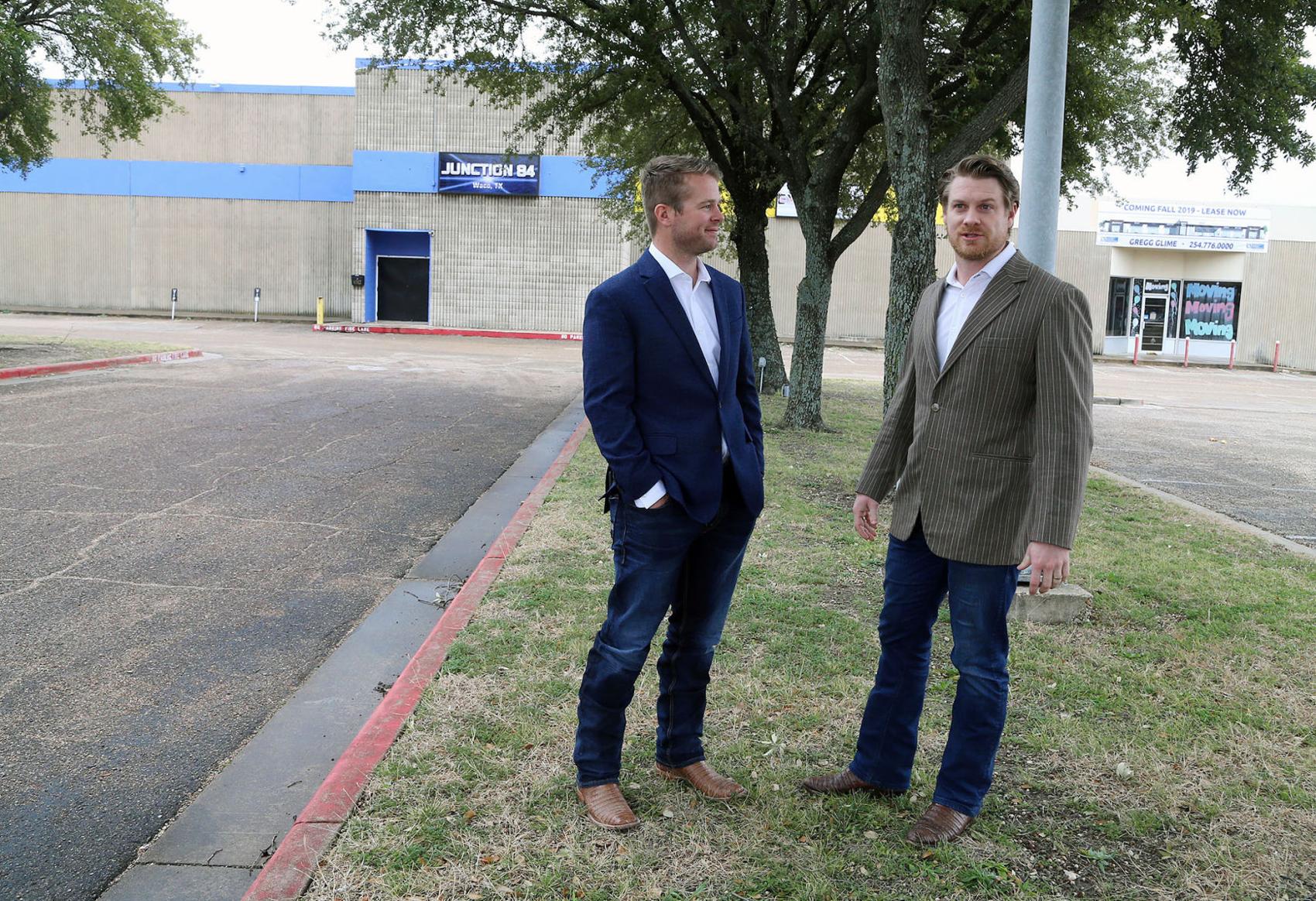 An Italian restaurant whose name rolls right off the tongue will join a high-end social club in a new development at State Highway 6 and Highway 84.
DiCampli's Italian Ristorante could arrive as early as July 1, said Marshall Stewman, a developer converting an old nightclub into a retail and dining venue called The Shoppes at 684 Crossing. He joined several business leaders who linked up via Zoom on Thursday to discuss results of the latest Greater Waco Economic Index prepared by economist Karr Ingham.
Afterward, he provided the Tribune-Herald with additional information.
Massimo DiCampli will serve as proprietor and chef at the restaurant, Stewman said. DiCampli previously worked at Pignetti's Italian Restaurant in Temple, and most recently was general manager of Magnolia Table, Chip and Joanna Gaines' popular dining establishment on Waco's traffic circle.
"I couldn't be more excited for this restaurant to open," Stewman said.
He is collaborating with Waco real estate agent Gregg Glime on yet another local venture, The Outlook, at U.S. Highway 84 and Ritchie Road.
"My family and I will definitely be there on opening night," Stewman said of DiCampli's.
Stewman is a Baylor University graduate from the Dallas area.
Stewman said the restaurant will have seating for 160 guests inside, but includes a covered patio and large private dining room "all with a great view into a floor-to-ceiling glass-enclosed wine room."
Others committed to taking space at the Shoppes include Club Pilates, Revitalize Skin MD and East Market & Goods, a grocery store whose tagline is "cultivating the flavor of Asia," Stewman said in an email.
Ace High Social Club will allow table games in a high-end, members-only setting, Stewman said, hedging his bet with a disclaimer: "I'm not 100% certain Ace High will be the final business name."
Local entrepreneurs Jackson and Eric Wren and their Nightlight Donuts will have a dedicated building near the Highway 84 frontage road. Stewman said the space will have a double drive-thru, indoor seating and patio seating. He said its location should prove convenient to morning commuters.
"The broader vision of the Shoppes at 684 Crossing project was centered around improving Waco through real estate development," Stewman said. "Though the property location was undisputedly prime, our major task for this project was to design and renovate a nondescript, aging building that had been used as various bars and clubs throughout the years into an upscale development where we would all want to go with our families."
The architect, Specific Space, and contractor, Mitchell Construction, "did an amazing job making this vision come to life with the building."
Retailer J.C. Penney Co. announced it will close 154 stores as part of its reorganization under Chapter 11 bankruptcy protection.
The JCPenney store in Waco's Richland Mall has avoided elimination.
Others in Texas did not, namely those at Timber Creek Crossing in Dallas; Crossroads Mall in Greenville; West Hill Mall in Huntsville; Music City Mall in Lewisville; Lufkin Shopping Center in Lufkin; Palestine Mall in Palestine; and Mirabeau Square in Paris, according to a yahoo.com list.
To the surprise of most economists the nationwide jobless rate in May dropped to 13.3% from April's 14.7%, and the economy added 2.5 million jobs last month, according to findings released Friday.
Very good news, agreed Waco economist Ray Perryman, who provided his perspective in an email to the Tribune-Herald.
"As the economy begins to reopen, some of the most labor-intensive segments, such as retail, bars and restaurants, and personal services, are once again hiring workers in large numbers. … This pattern is certainly encouraging and consistent with our earlier assessment that, because there were no major structural problems in the economy, it could recover more rapidly than was the case in 2008 when it took 58 months to restore job losses," Perryman wrote. "It is important, however, to keep things in perspective. The U.S. lost more than 20 million jobs in April and gained about 2.5 million in May. We still have a long way to go to overcome this steep and unprecedented drop."
He said it is likely to take two years to return to "prior peak levels even with no major additional disruptions," including another spike in infections.
A new and some say improved Paycheck Protection Program has been enacted by Congress, part of its package of economic stimulus measures implemented in reaction to COVID-19's effects on the economy. Texas Gov. Greg Abbott announced last week what he considers significant changes employers will see in the program going forward.
The "covered period" for loan forgiveness has been extended to the earlier of 24 weeks after the loan is disbursed or Dec. 31, 2020.
New law allows five-year loans at 1% fixed interest, up from the original two-year maximum. The act specifies that lenders and borrowers may mutually agree to modify the maturity terms of a covered loan.
Initially, business owners had to use 75% of loans on payroll expenses, while the balance could go toward rent, mortgage interest or utilities. The act raises from 25% to 40% the amount available for non-payroll items.
Borrowers now have until Dec. 31, 2020, to hire back laid-off and furloughed employees without losing loan forgiveness eligibility.
The high wind and hail swatting Central Texas in recent weeks apparently wreaked havoc on rooftops.
The local Associated General Contractors of America office reported 59 permits to reroof homes were issued by Waco and its neighboring communities between May 27 and June 2.
Originally published on www.wacotrib.com