Click here to view original web page at www.itemonline.com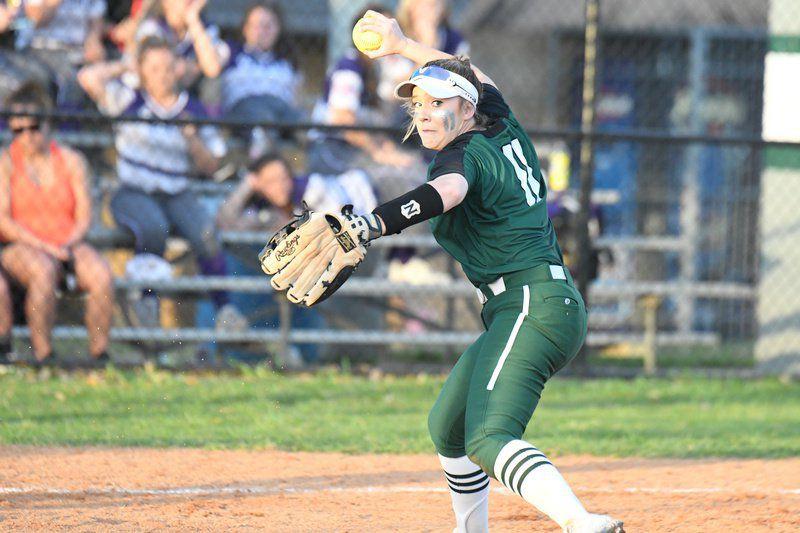 Tuesday was supposed to mark a celebration four years in the making for the Huntsville softball team's seniors. But instead of taking the field at Kate Barr Ross Park for senior night, the Lady Hornets have been left to grip with a harsh reality.
The University Interscholastic League announced Friday that all remaining spring sports competitions and championships had been canceled, following an order from Governor Greg Abbott that confirmed schools would remain closed for the rest of 2019-20 academic year.
This means that there will be no last hurrah in front of the home fans for Huntsville's five senior players — Makenzie Brown, Gracen Fuller, Madeline Knapp, Hannah Langlais and Mallory Wiggins — and no final recognition for team managers Makaylah Brown and Miracle O'Bryant.
"It breaks my heart," Huntsville head coach Morgan Bryan said. "There's a loss for words right now. There's not a good way to communicate it when you love a sport so much and it gets taken away from you. ...
"I have a really good senior class this year, and it sucks to have that taken away from them. Tuesday was supposed to be their senior night, and not being able to honor them hurts. A bunch of them were four-year lettermen and they've impacted my program greatly."
UIL initially suspended competitions on March 13. With each passing week, the slim prospects of a return became seemingly less likely.
Still, Huntsville's players held out hope that they could finish the season on their own terms. Separated by social distancing, players stayed in contact through messaging apps and kept their skills sharp with regular workouts.
Unfortunately, it was all for naught.
"We were holding out hope," Knapp said. "We thought maybe they'll just do one run through district play and go into the playoffs from there. But once they canceled it, it set in that we were done.
"It was horrible."
Coming off a turnaround last season that resulted in Huntsville's first playoff appearance since 2016, the Lady Hornets felt confident in their chances to make a deep run in 2020.
At the center of this confidence was a new culture instilled by Bryan, who took the reins of the program in 2018 with Huntsville coming off a season in which it won only one district game.
"I remember saying, 'What coach is going to want to come to a team that went 1-15 in district. Nobody is going to want to take us and we're going to have another bad season.' Then Coach B came in and proved me wrong," Langlais said.
"We didn't have much confidence, but after meeting Coach B and realizing how much she's changed our program, I realized we were going to have a great senior season. This was going to be our year."
"We became more of a team and started playing for each other instead of ourselves," Fuller added. "When we made the playoffs last year, we knew that we were going to come back and go even deeper. I knew we could."
Having only lost two seniors from the previous year's playoff run, the Lady Hornets had the experience to match their confidence. And with all five seniors slated to compete at the next level — Fuller, Knapp, Langlais and Wiggins have signed letters of intent to play softball, while Brown is in talks to run track collegiately — the talent appeared to be there as well.
"Coach B has always told us, 'You are a good team, you just don't see it.' This year we were starting to see it," Knapp said. "We realized, 'We're all good enough to go to the next level, why can't we go far in the playoffs?' ... We had all the talent."
While the question of 'What could have been?' still lingers heavily for a team that had lofty postseason aspirations, Bryan and the Lady Hornets find comfort in knowing that — unlike countless student-athletes — their seniors didn't have their athletic careers by the coronavirus.
"If someone on our team wasn't going (to play in college) ... my heart would hurt for them," Langlais said. "It makes me happy that this wasn't our last game."
But after watching her final high school season taken away by something outside her control, Knapp has a message for the student-athletes that come after her.
"Don't take it for granted," she said, "because it just slips by."
Support local journalism.
We are making critical coverage of the coronavirus available for free. Please consider subscribing so we can continue to bring you the latest news and information on this developing story.
Originally published on www.itemonline.com