Click here to view original web page at www.itemonline.com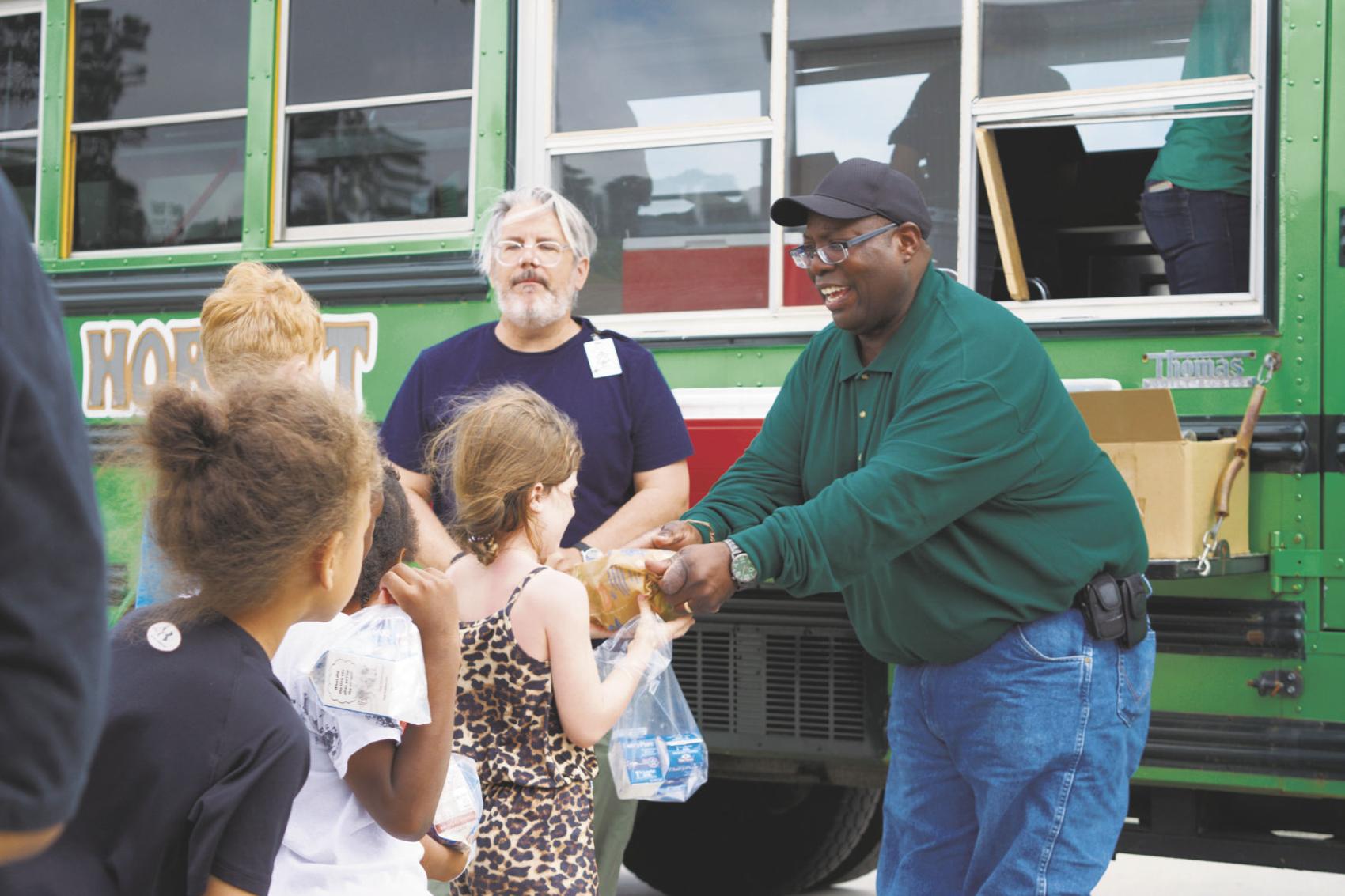 As summer break officially begins, any child 18 and under can receive free, nutritious meals at eight sites through the Huntsville Independent School District's Summer Feeding Program.
In Walker County, one in four children live with food insecurity. With school not in session, many children are left without their primary source of nutritious food.
"Children in our community need good nutrition year-round so they can learn, grow and succeed in life," said Henry Tapia, Director of Child Nutrition Services for Huntsville ISD. "With nearly 2 million food insecure children living in Texas, these healthy meals are vital to nourishing young Texans during the summer vacation."
The Huntsville ISD no cost summer meal program is for children ages 0-18 who reside in Walker County. Children are not required to be enrolled in HISD to participate.
However, due to the COVID-19 pandemic, all summer meals are "Grab & Go" available Monday through Thursday from 11 a.m. to 1 p.m. with curbside at three separate campuses along with five common bus stop locations via the Green Hornet food bus.
The HISD campus curbside locations are: Scott Johnson Elementary, located at 603 Hwy 190 E.; Mance Park Middle School, located at 1010 8th St.; and Huntsville High School, located at 515 FM 2821 E.
The Green Hornet Food Bus schedule is: 10:45 a.m. at Cogan's Grove Subdivision; 11:30 a.m. at Huntsville YMCA; 11:55 a.m. at Walker County Boys & Girls Club; 12:20 p.m. at University Heights Baptist Church and 1:00 p.m. at Riverside Baptist Church.
HISD's Summer Meal Program is subject to change. For all details including current locations and times, please visit https://www.huntsville-isd.org/summermeals. There will be no summer meal program the entire week of June 29, 2020, for required cleaning and maintenance to be performed and to observe the July 4th holiday.
There are many other districts and non-profit organizations who also partner with the Texas Department of Agriculture to serve meals across Texas. Additional sites will be added in the following weeks. A full list of sites participating in the Summer Feeding Program and when they offer meals and snacks can be found by visiting www.SummerFood.org for an interactive site locator map
Organizations partner with TDA to serve meals in areas where more than 50 percent of children are eligible for free or reduced-price meals in the National School Lunch Program. Eligible sponsoring organizations include schools, faith- based groups, non-profit summer camps, government agencies and other tax-exempt organizations. All meal sites must be sponsored by an organization that has a contract with TDA.
Originally published on www.itemonline.com