Click here to view original web page at www.itemonline.com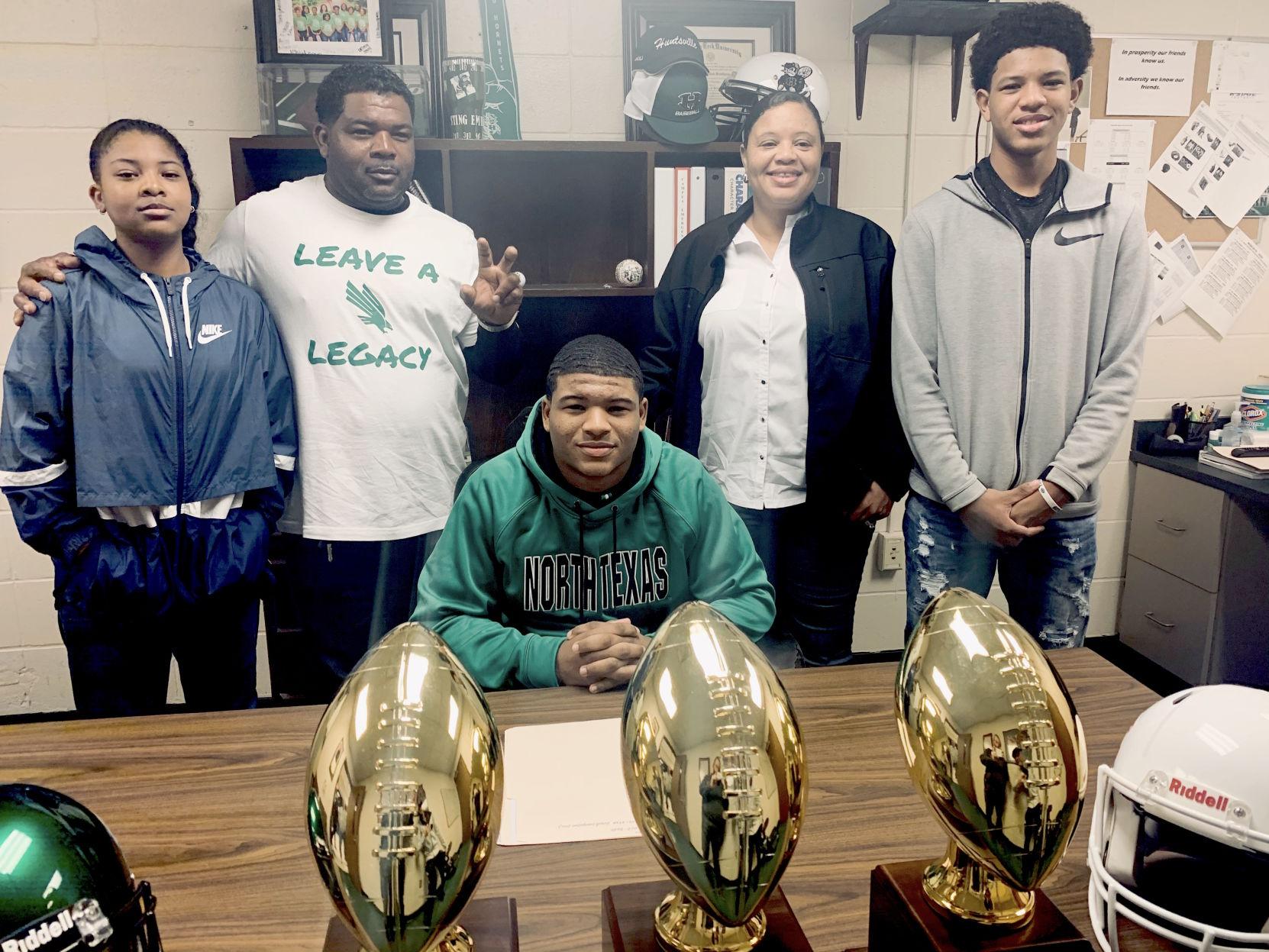 Jordan Brown's career as a Huntsville Hornet may be over, but a new chapter in his football journey is just beginning.
Brown, who starred at linebacker for the Hornets, was The Item's 2019 high school male athlete of the year after helping lead Huntsville to the third round of the Class 5A, Division II playoffs. In nine regular season games, he recorded 97 tackles, four sacks, 12 tackles for loss, two interceptions, one fumble recovery and one defensive touchdown for the top defense in District 10-5A, Division II.
A second-team all-district selection as a junior in 2018, Brown was voted the league's co-Defensive MVP following his senior season. His prolific high school career earned him attention from an array of colleges, before ultimately signing to play for North Texas last December.
With the 2019-20 high school sports season coming to a close, The Item has started a Senior Spotlight series to recognize area athletes as they prepare for life after high school. Here's a closer look at Huntsville senior Jordan Brown:
Parents: Justin Brown, Latsha Pace
Brothers/sisters: 3 brothers, 1 sister
Sports you play: Football
Favorite high school memory: Playing at The Star in Frisco (in the 2018 playoffs)
Plans after high school: Attend the University of North Texas
Favorite song: Right Above it by Lil Wayne
Favorite food: Jambalaya
Favorite TV show: Rick and Morty
Favorite movie: John Wick
Favorite teacher: Mrs. Riddler
Who are your role models? My parents and my Granny
Which coaches had the most influence on you? Why? Coach Schroeder, because he no matter who you were he wanted the best on the field and demanded the best out everyone. Coach Del Real also had a very good influence on me, because he was my first high school coach. He taught me really good things and I feel that me and him both grew over the years.
Where do you see yourself in ten years? I see myself working for a marketing firm.
What will you miss most about high school sports? Playing with my brothers, knowing that we had each other back.
Career accolades: Defensive MVP, all-state honorable mention
Support local journalism.
We are making critical coverage of the coronavirus available for free. Please consider subscribing so we can continue to bring you the latest news and information on this developing story.
Originally published on www.itemonline.com