Click here to view original web page at www.itemonline.com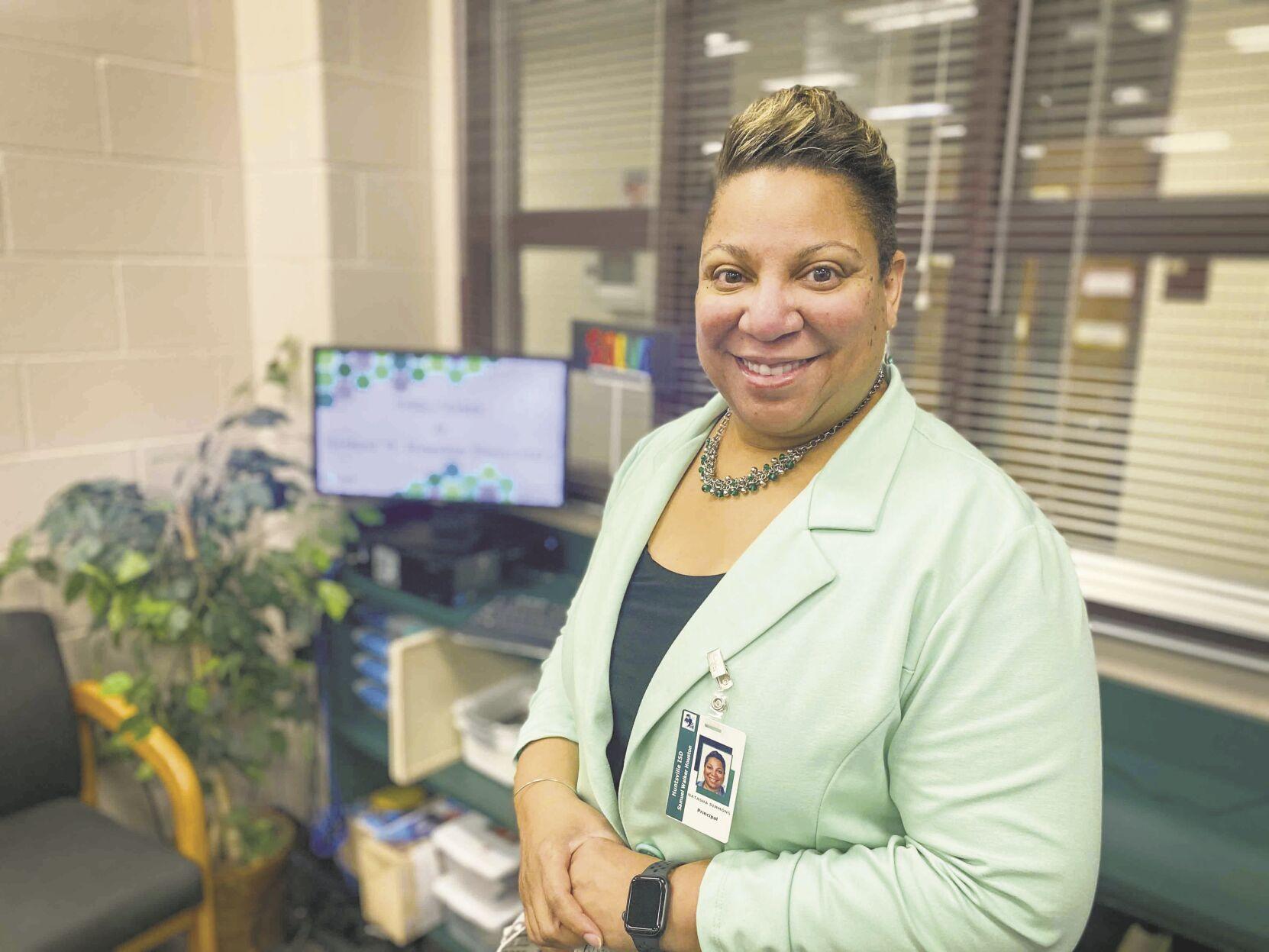 With just nine years of working in education under her belt, Natasha Simmons is a natural born leader, ready to create positive change at Samuel Walker Houston Elementary School.
"I've always been a leader and not because that's what I wanted to be, but just what it turned out to be," new Samuel Walker Houston Elementary School principal Natasha Simmons said, adding that after her first year of teaching, she quickly moved up to department leader among her peers that had been in the game for much longer.
Simmons served the first few years of her career teaching 9th and 10th grade English before pursuing a career in administration, finding a mentor in new Huntsville High School principal Paul Trevino, while working together in Silsbee ISD.
"I realized that my talent wasn't teaching english, my talent was reaching students, and I just felt like I could reach a lot more students as an administrator than I could as a teacher," Simmons said.
After serving as assistant principal in Jasper and Silsbee ISD, where she found success as an AVID (Advancement Via Individual Determination) coordinator and 11th grade teacher, Simmons joined the district in 2019, following in the footsteps of her mentor.
"I've been getting advice from Trevino my whole administrative career, so I've learned a lot and it was a no-brainer to move here and continue to work with him," Simmons said. "We both have such a heart for the kids, and when you work with somebody with a heart for the kids, you know that things are going to be great."
Simmons found success in the district as the dean of instruction at Huntsville Intermediate School, however, she will be returning to her roots to take over the vacant principal role at Samuel Walker Houston Elementary School.
"Fifth grade is where I first fell in love with education," Simmons said, adding that she began her career as a teaching assistant in New Orleans while in college.
"When I was teaching a small group reading, and when the kids would get it, their eyes lit up and so that made me really want to redirect my education and go towards becoming a teacher," Simmons said.
With a love for working with kids, Simmons found a unique talent for reaching her students, finding ease in garnering a positive response from her students and their overall interest in learning from her.
"That's when you really start developing their brains and get them on the right track," Simmons said. "It's the foundation of education, and so if we start off well here, then we just build on that."
Returning to elementary level, Simmons felt that she could do some good at Samuel Walker Houston Elementary, knowing first-hand what would lie ahead for her students at Huntsville Intermediate.
"As I've taken on this role, I've been trying to meet with teachers and that's been the most exciting part, because everyone that I've met has a heart for the kids, wants the kids to be successful and they know that every kid can be successful," Simmons said.
Looking forward to her first year at Samuel Walker Houston, her main goals for the coming school year is for her students and staff to be safe in their return to campus amidst the pandemic and for the school to continue to find success.
Support local journalism.
We are making critical coverage of the coronavirus available for free. Please consider subscribing so we can continue to bring you the latest news and information on this developing story.
Originally published on www.itemonline.com