Click here to view original web page at www.itemonline.com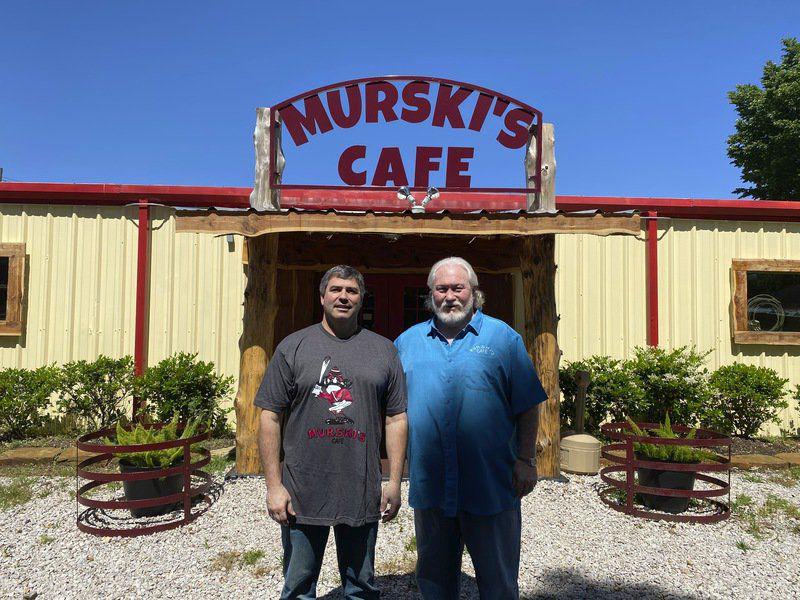 Not even rural America can catch a break from the economic effects of the coronavirus, however small town charm and loyalty is keeping local businesses afloat. • "As you get older, you think you've seen everything and, obviously, you haven't," Murski's Cafe owner Kerry Murray said. • The long-time local restaurant owner never imagined a pandemic like this affecting his business when first opening just out of college.
Murski's Icehouse originally opened in Huntsville in 1993 on Sam Houston Avenue as a family endeavor for the Bearkat alum.
"I worked my way through college in the restaurant business and I actually enjoyed the socialization aspect … at my family graduation party, my uncle kind of threw out the idea of opening up a place," Murray said. "Being kind of young, I (thought), I don't have to get a real job right out of college, I can do what I was wanting to do."
After three years, Murray took over the business on his own, slowly expanding the Icehouse from a bar offering burgers, to a restaurant with plenty of food options years later.
"You have to learn real fast, you have to learn to stand up and make the hard decisions and go from there," Murray said.
After 20 years of business, the Murski's Ice House real estate was sold, leaving Murray to start over in New Waverly, where he later joined forces with his next door neighbor Tim Calcote, whose father had owned Calcote's Drive-Thru many years prior. The property had become available and after analyzing traffic through the area and the fact that there was only one other dine-in restaurant in New Waverly, Murray decided to open Murski's Cafe in September 2019.
The cafe was only open for six months before the effects of COVID-19 changed everything for the business owners, however Murray still sees a positive future for Murski's.
"My business partner's dad was here for a super long time providing good hot meals for the community and I can still see myself doing that," Murray said.
While business was slow at the beginning of the outbreak, take-out and drive-thru sales have picked up in the last two to three weeks, and Murray has been able to keep all of his employees on board with reduced hours. However don't plan on dining-in to the southern comfort food cafe for the first weekend of phase-one business re-openings state-wide.
With only a 25% occupancy rate allowed for restaurants and businesses at this time, Murski's Cafe will wait to open its doors. However the cafe will be taking reservations in the near future for special dinners.
"It has taken its toll, but we have so far been able to weather the storm and keep fighting through it … the people of New Waverly have tremendously supported us through this time," Murray said.
To place a take-out order with Murski's Cafe – located at 315 FM 1375 E, New Waverly – call (936) 439-5039.
Support local journalism.
We are making critical coverage of the coronavirus available for free. Please consider subscribing so we can continue to bring you the latest news and information on this developing story.
Originally published on www.itemonline.com