Click here to view original web page at www.itemonline.com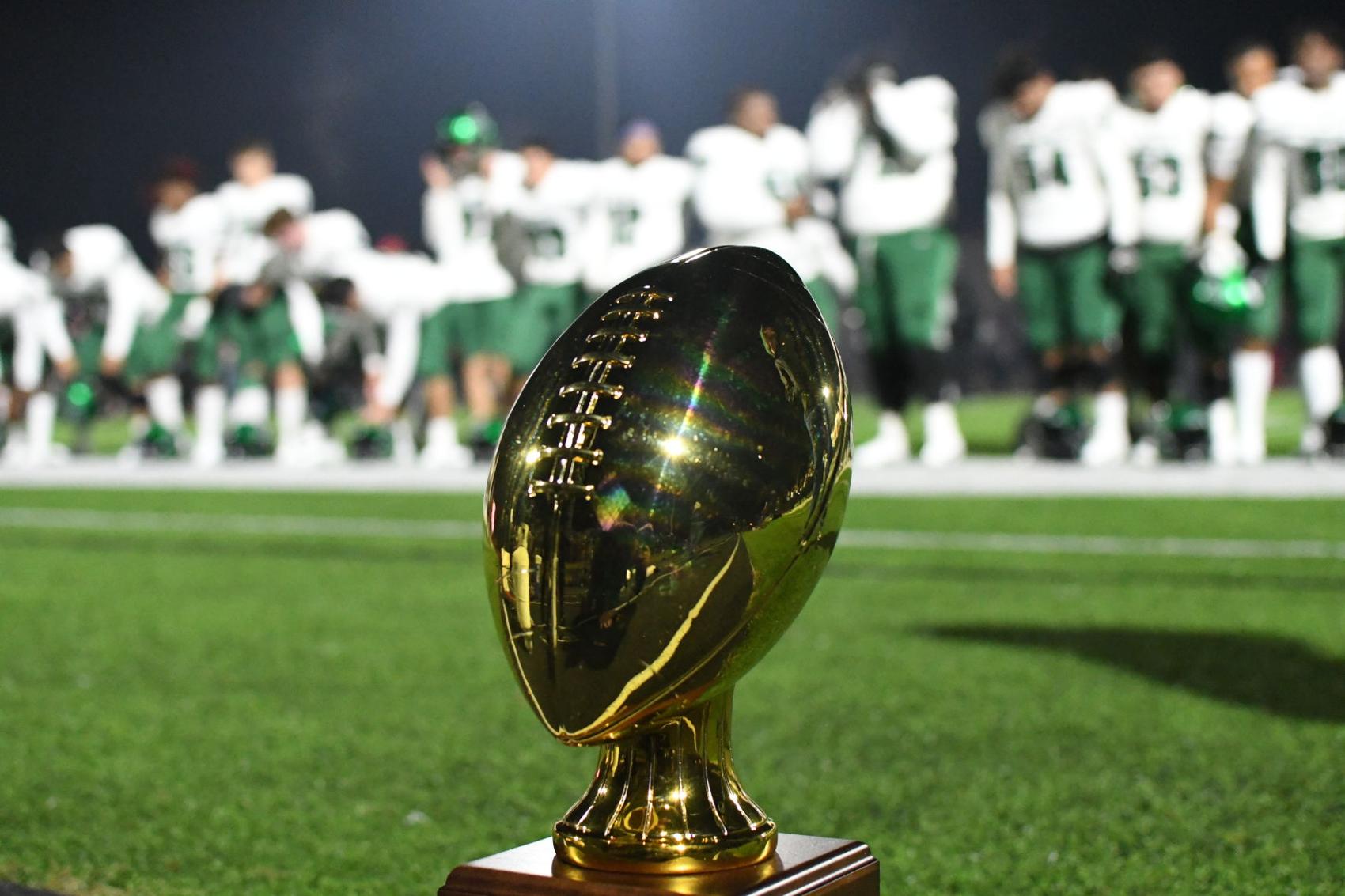 A plethora of new faces are set to take the field for the Huntsville football team this fall, but head coach Rodney Southern isn't expecting a drop-off.
The Hornets, who lose over 30 seniors from last year's team, are confident in their quest to continue a level of success that the program hasn't seen in decades. And even if most of the pieces are gone from a group that went 21-6 with five playoff wins over the past two seasons, Southern expects 'the standard' to remain the same in 2020 — and beyond.
"People look back and say, 'Oh, you're losing a Matthew Southern or Jordan Brown,' but the year before that they were saying, 'You're losing a T'Vondre Sweat and Jaylon Griffin,'" the coach said Thursday night on Huntsville Sports Weekly. "You're always going to be losing somebody, but our program is now at a point where our deal for this year is going to be, 'Be the standard.' We have a standard now that these kids have to uphold.
"I actually met with 15 of our guys that we're narrowing down for our captains, and at some point we'll probably narrow it down to four or five. But those 15 guys meet once a week with me during our strength and conditioning, and just listening to them talk, they're a different type of team and different type of kids. A lot of them are very quiet, but there's a lot of talented football players. The only thing they don't have is experience."
Up until recent years, Huntsville had developed a reputation as a program that produced talented athletes, but — outside of back-to-back district title runs in 2008 and 2009 — struggled to produce consistent success on the football field since the turn of the century. This began to gradually change following Southern's arrival in 2014.
Huntsville shared a district title with Magnolia West in 2017, before winning its league outright and going on the school's deepest postseason run in 28 years the following season. That year, the Hornets — led by players such as District 10-5A Division II MVP T'Vondre Sweat, Offensive MVP Matthew Southern and Central Florida commit Jaylon Griffin — routed Nacogdoches 57-7 in their playoff opener, setting up a showdown with Houston-area power Manvel at NRG Stadium. The Mavericks entered the area-round matchup coming off a state title game appearance and averaging 58.5 points per game, but Huntsville would emerge victorious, cruising to a 34-10 victory.
"The first playoff win in my tenure here against Nacogdoches was probably over at halftime, but just the excitement ... you could feel it coming with that team," Southern said. "But at the same time, there was still that uncertainty of how good that team really was. Then of course from there, taking that group of kids to NRG — anytime a high school kid gets to play in a venue like that, it's always exciting for them.
"We knew with Manvel there was the discussion of, 'OK, this is the end for Huntsville,' and good thing our kids didn't listen to all that stuff. In the six years going into seven that I've been here, that's one of the cleanest football games we've played."
Huntsville won a 35-34 thriller against Marshall at The Star in Frisco the next week before falling to state runner-up Fort Bend Marshall on a last-minute reverse pass. The Hornets battled injuries throughout the 2019 regular season, entering the playoffs as a No. 4 seed, but they picked right up where they left off once the postseason began.
A road game against District 9 champion Marshall awaited Huntsville in the bi-district round, and the Hornets responded with a 35-12 victory. They went out the next week and beat Crosby 54-44, before having their season ended again by Fort Bend Marshall — which was on its way to another state title game appearance.
With Huntsville losing 18 starters from 2019, Southern notes that non-district play will be pivotal for his team. The Hornets are set to take on Nederland — a fellow Class 5A, Division II team that has been to the playoffs each of the past three years — in their season opener, before facing three straight 6A opponents in Willis, Kingwood and C.E. King.
"Our schedule is going to be tougher, especially non-district," Southern said. "We have three 6A teams that numbers-wise are going to be significantly bigger than us. Then we lost a Houston Worthing game that we had and picked up Nederland, which has been a really good football program for years.
"We're going to get tested the first four weeks, but that's what your non-district schedule is for to begin with."
With the Hornets losing 10 starters on offense, junior quarterback A.J. Wilson will be called upon to help carry the team on the offensive side of the ball.
Fans saw a glimpse of Wilson last year — he compiled over 400 yards and six touchdowns, starting under center for Hornet victories in the final two games of the regular season. He's also a track and field standout, and was the District 20-5A Newcomer of the Year in basketball as a sophomore.
"If you narrow it down to one thing, he's a super athlete," Southern added. "I think A.J. understands the situation he's in. He understands the program, where it is today, that he has to be above and beyond. But the three most important things are, one, he has a great attitude — he takes coaching extremely well, which you want in your quarterback. The second thing is he has a very strong arm, which with what we do with the skill guys we're going to have, that'll be a weapon. And then the third thing, if you try to line up and blitz and really come after him, you better get him down.
"The one thing we didn't get to see him do this past spring is run the quarter-mile, and he's probably as good of a quarter-miler as he is a basketball player or football player. We have an athlete like that who understands what we're doing, and the thing I like about A.J. is the kids love him. They naturally gravitate to him, and in your quarterback, you obviously want a guy like that."
The Hornets return a little more experience on defense, with all-district selections Quaterian Riles, Sebastian Patterson and Cody McLerran coming back.
Riles and Patterson will be joined on the defensive line by brothers Ed and Brian Bobino. Ed — who emerged as a postseason star for the Hornets last fall, blocking a field goal against Marshall, recording two sacks against Crosby and notching six tackles for loss against Fort Bend Marshall — has received offers from seven Division I universities as his senior season approaches.
Southern expects this group to lead a defense that has given up an average of eight points per game in league play over the past two seasons.
"I think we have the four best D-linemen in the district," Southern said. "Now, A&M Consolidated might argue with that, but I'm a little bit more biased because I get to see them everyday. And they're in the same situation AJ is in. They know that (defensive line) has been a strong point for us the last few years, and some of those guys are playing at the next level right now.
"That's a group I really feel good about, because they're a lot like AJ. They love to play football and they're there everyday, which is all you can ask for — and they're really good football players on top of it."
Huntsville is scheduled to open the season against Nederland on Sept. 25.
Support local journalism.
We are making critical coverage of the coronavirus available for free. Please consider subscribing so we can continue to bring you the latest news and information on this developing story.
Originally published on www.itemonline.com