Click here to view original web page at www.itemonline.com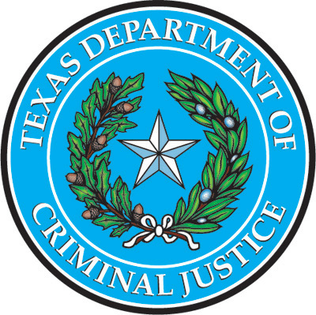 Texas corrections officials announced Wednesday the first prison inmate death from complications related to COVID-19 within Walker County.
The inmate — James Nealy, 68 — died at Huntsville Memorial Hospital after he was found unresponsive in his cell last week at the Wynne Unit, officials with the Texas Department of Criminal Justice said in a statement.
Prison officials say that Nealy, who was serving a 99-year sentence for aggravated assault with a deadly weapon out of Bell County, had not shown any symptoms for COVID-19 and had not been tested prior to his death. As a part of the autopsy for in-custody death investigations, Nealy was tested for COVID-19 and was found to be positive.
Nealy is the fourth offender who has a preliminary cause of death related to COVID-19. There are an additional six offender deaths that are under investigation.
In total there are 252 TDCJ employees, staff or contractors who have tested positive for COVID-19 and 594 offenders who have tested positive. There are now 12 employees and 47 offenders who have medically recovered from COVID-19.
16,049 offenders are on medical restriction because they may have had contact with either an employee or offender with a positive or pending COVID-19 test.
Six local units are on a precautionary lockdown, including Byrd, Ellis, Estelle, Goree, Huntsville and Wynne. Other TDCJ units on lockdown are: Baten, Bell, Beto, Boyd, Carole Young, Clements, Crain, Darrington, Eastham, Fort Stockton, Garza West, Gist, Gurney, Hughes, Hutchins, Jester 1, Jester 4, Jordan, Leblanc, Lopez, Michael, Middleton, Murray, Pack, Robertson, Sanchez, Scott, Smith, Stiles, Stringfellow, Ramsey, Telford, Terrell and Woodman.
The lockdowns are impacting approximately 45,271 offenders.
The precautionary lockdowns extend for 14 days from the date of a positive test. Those dates may be extended to the date of the most recent positive test.
WALKER COUNTY INMATE TESTS
WALKER COUNTY EMPLOYEE TESTS
Division/Employer with employee positive test: Business & Finance, Correctional Institutions, Facilities, Management & Training Corporation, Manufacturing, Agribusiness & Logistics, Parole, Texas Board of Pardons and Paroles, Texas Tech, University of Texas Medical Branch, Windham
Support local journalism.
We are making critical coverage of the coronavirus available for free. Please consider subscribing so we can continue to bring you the latest news and information on this developing story.
Originally published on www.itemonline.com