Click here to view original web page at www.itemonline.com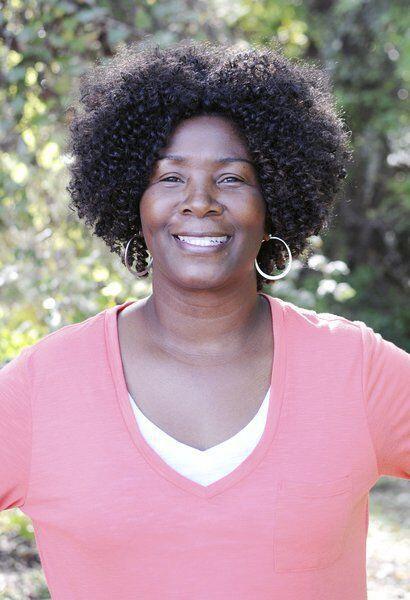 Periodically, it feels like I am running out of energy and time trying to reach my future self and destiny. After treading sixty-three lap-years of life, I refuse to give up or give out; I refuse to be weary in well doing; and I flat refuse to faint in difficult times. When one volunteers and advocate on behalf of their community unequivocally it is pure sacrifice and a labor of love. One must possess courage, a strong self- identity, and develop multiple layers of thick skin to endure criticism, ostracism, insults, innuendos and threats from the people we are committed to represent. However, we are compelled to serve anyway.
Consider the anointed, teenage-shepherd boy, David, not quite king of Israel. David was in deep distress as he was able to out maneuver troops who was trying to take his life, and leap over walls by the help of God. David was depleted running and escaping the jealous wrath of King Saul, soon to be dethroned. After all, kingship was his divine destiny. Approximately twenty years later, the musician and warrior, David, was crowned king of Israel.
Analyze the living than large life of the late Congressman John Lewis, who continued to "get in the way" and stir up "good trouble" for the civil rights of the marginalized, looked over, and impoverished citizens of America. He became acquainted and adapted to being arrested at least 45 times in his life, being spat upon and beaten over the head to the point of death. His tenacious spirit and calling on his life did not permit him to quit; but to persevere, regardless. He was not consumed with bitterness and hatred, but exuded love and positive regard for all people. This was difficult to do, considering his raw circumstances.
Let us examine our sweet home of Huntsville and the current responsibilities of our local city council; the mayor and the eight council members. Huntsville city council meets bi-monthly (1st and 3rd Tuesday) at 6: p.m. at city hall and receives an allotment of $10 per meeting. This allotment has been accepted over the years, nevertheless we can do much better than this considering the countless hours in time and preparation that is required to lead the citizens with fidelity. When conducting a comparative analysis, the city of Huntsville lags far behind many cities. Examine the following cities: Midlothian-$125 per meeting; Katy-$2,476 per month; Kyle-$1,000 per month; San Marcos-$1,450 per month; and Sugarland-$1,538.40 per month.
Just because we have always done business a certain way, does not mean we should continue to do business the same way. We are at a crossroad in our city and we must decide which pathway best fit our citizens. I support the raise proposal by Councilwoman Dee Howard Mullins. As a concerned citizen and tax payer, I value the net- worth and network of our city council. Hopefully, next year, this measure will be reconsidered.
I challenge each citizen to be bold, to be confident and be prepared when defending your convictions in making Huntsville, a sweet home for all.
Chris Tyson is a contemporary columnist for The Huntsville Item.
Support local journalism.
We are making critical coverage of the coronavirus available for free. Please consider subscribing so we can continue to bring you the latest news and information on this developing story.
Originally published on www.itemonline.com