Click here to view original web page at www.itemonline.com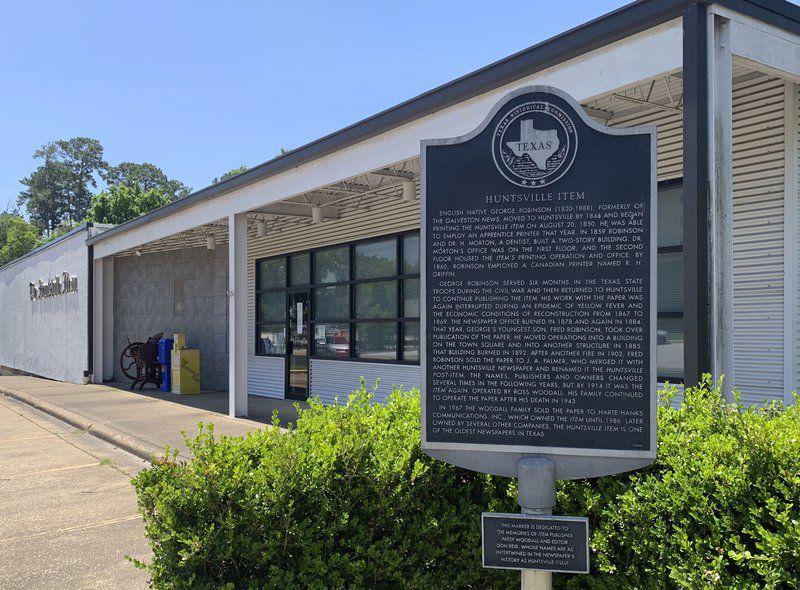 The Huntsville Item has been Walker County's primary news source since 1850, providing local news, features, sports and other relevant information you need and want. The current coronavirus coverage has underscored the importance of our mission.
However, the sudden and serious loss of advertising revenue due to the COVID-19 crisis has made it necessary for us to make some hard decisions to bring down costs and continue to serve you well into the future.
Effective next week, we will publish and deliver the paper to homes, businesses and newsstands on three days — Tuesdays, Thursdays and Saturdays — instead of five days. Also beginning May 12, many subscribers will begin to receive their newspaper in the mailbox delivered by the United States Postal Service, USPS. Your paper will continue to be delivered same-day, as it currently is, however, it will be delivered by your local postal carrier and be placed in your mailbox instead of your driveway.
The Wednesday and Friday print editions will no longer publish. But the exact electronic replica of those editions will continue to be published on our E-Paper digital platform, which you can access through The Item's website (www.itemonline.com).
The E-Paper, or e-edition, has several reader advantages:
• It is produced in the same format, same pages, as the print paper.
• You can enlarge the type as big as you want for easier reading
• Stories and photos can be easily shared on social media or emailed.
• Comics, puzzles, coupons, even pages, can be printed out.
• The E-Paper is available on a computer, tablet or phone between 4 a.m. and 5 a.m. each morning in your inbox.
• The E-Paper is also eco-friendly, never late and never wet..
In addition, you will still have access to all our news, features, sports, comics, puzzles, advertisements and other print content throughout the week on our 24-7 website.
If you have not activated your electronic access to the website and the E-Paper, call us at (936)295-5407 and we will get you set up.
Readership changes, newsprint and ink prices, print production expenses and delivery costs have resulted in newspapers across Texas and around the country publishing newspapers fewer days of the week to remain economically healthy.
The virus crisis has had a particularly difficult impact on The Huntsville Item because the majority of our revenue comes from advertising by local businesses, which are also suffering during these difficult times.
Yet we have been making our vital COVID-19 coverage available free online to everyone, including non-subscribers, in Walker County as a public service during the coronavirus health emergency. The digital traffic to our Website has been inspiring but it has not helped our bottom line.
If you are not a subscriber, please consider becoming one to support our journalism. E-mail us at [email protected] or call Billie Chapman at (936)295-5407.
If you have questions about our changes, please contact me at [email protected]. This is a stressful time for you, and for us. We want to be right of front about the need for subscriber growth to keep The Item economically healthy.
This is a remarkable region with people who truly care about it. That is the same spirit that inspires us to serve Walker County with a solid local newspaper.
We pray everybody stays well, stays safe and stays strong.
Support local journalism.
We are making critical coverage of the coronavirus available for free. Please consider subscribing so we can continue to bring you the latest news and information on this developing story.
Originally published on www.itemonline.com