Click here to view original web page at www.bayshorebroadcasting.ca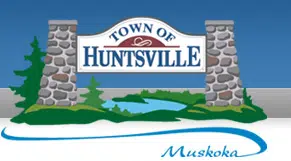 The Town of Huntsville will donate a portion of proceeds from the sale of its Covid-19 masks to a charity supporting mental health.
The $10 Town-branded masks will be sold at Townhall starting Monday.
The charity hasn't been picked yet, but resident Rylind Davis who came up with the idea, will work with the Town to determine a recipient organization.
All forms of payment will be accepted, but cashless ones are preferred.
Mayor Karen Terziano has thanked Davis for bringing the idea forward at a recent council meeting.
"Thank you to Huntsville resident, Rylind Davis, for bringing forward this community initiative to support youth and mental health," said Terziano. "Any way the Town can support our community during such trying times is important to do so."
Consisting of three layers and a snug nose fit, those looking to purchase a mask can visit Huntsville Town Hall at 37 Main St. East during regular hours of operation (Monday to Friday from 8:30 am – 4:30 pm) starting Monday.
Originally published on www.bayshorebroadcasting.ca