Click here to view original web page at www.itemonline.com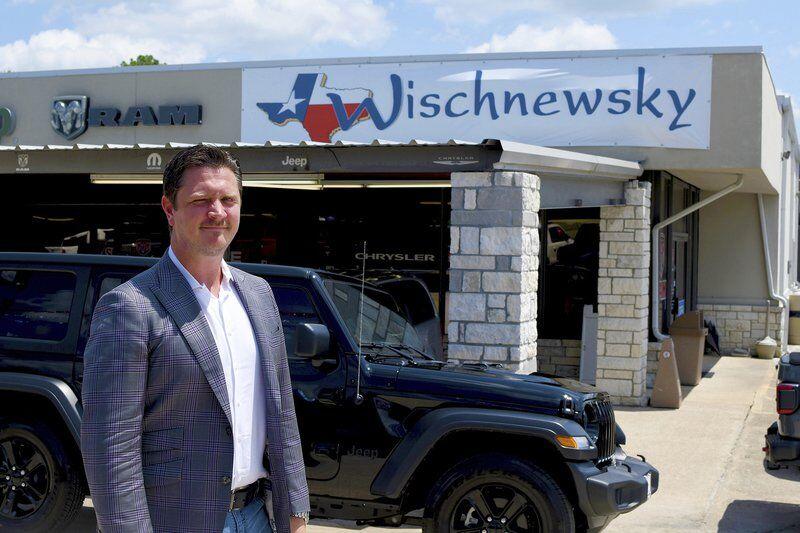 Longtime Huntsville car dealership Team Dodge is now Wischnewsky Dodge.
Owning the dealership was a dream come true for Joshua Wischnewsky — the new president and owner of the company — who has spent his life in the car business.
"I grew up in the car business … at 7 years-old I was washing cars for $1 an hour and by the age of 11 I was moving cars around the lot for $3 an hour. By the time I made it junior high and high school, I was working in the service department doing everything from sweeping the floors, changing oil and tires to replacing transmissions," Wischnewsky said.
For Wischnewsky, the new venture is all about continuing the family business that his father Darryl Wischnewsky started 45 years ago. Darryl is the owner and president of Bayway Auto Group, which owns dealerships in Houston, Baytown, Pearland and The Woodlands. Joshua also owns a Dodge, Chrysler, Jeep and Ram dealership in Winnie.
With years of success as a dealership owner, Wischnewsky brings big plans for the Huntsville location dealership, which includes a new facility with a new service center.
"The new facility will have a stand-alone Jeep showroom, which is a rare thing." he said. "We will also be building a new Chrysler, Dodge, Ram showroom — that will be almost double the size the Chrysler requires — and a new air conditioned technician shop. We see the success in it, because this area is growing and will continue to grow for years down the road.
Wischnewsky believes that the new showrooms will give Huntsville an option that very few cities its size have.
"We want to be put on the map as a destination," he added. "This store can do well off of the town that it sits in, but it can grow to be one of the best dealerships in Texas."
Wischnewsky Chrysler Dodge Jeep Ram is located at 130 I-45 South in Huntsville.
Support local journalism.
We are making critical coverage of the coronavirus available for free. Please consider subscribing so we can continue to bring you the latest news and information on this developing story.
Originally published on www.itemonline.com