Click here to view original web page at www.itemonline.com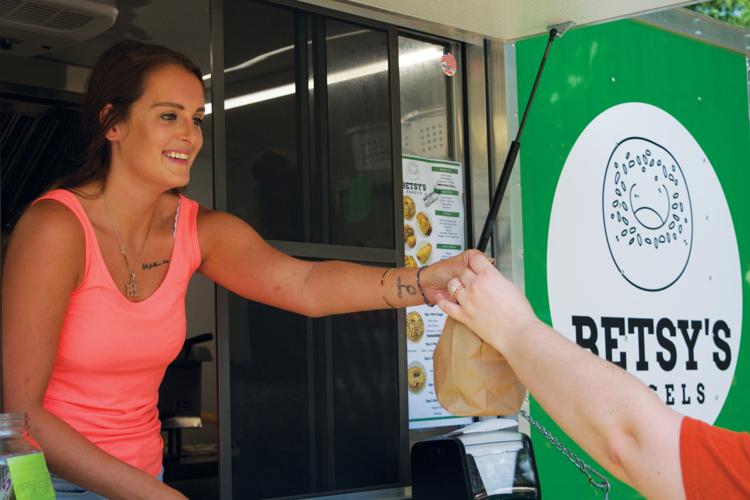 The brunch trend might finally be hitting Huntsville as Arnaud's Food Park welcomes specialty bagel and schmear food truck, Betsy's Bagels.
It's been a few years that owner Taylor Humphrey has been mulling over the idea of opening her bagel business, and as of a little over a month ago, the timing just felt right to introduce the new breakfast concept to Huntsville.
"What better time than now to bring something new that can put a smile on people's faces," Betsy's Bagels owner Taylor Humphrey said.
Bagels have always been a part of breakfast for Humphrey's family.
"It's one of those breakfast staples we always have at our house, we're always eating bagels," Humphrey said.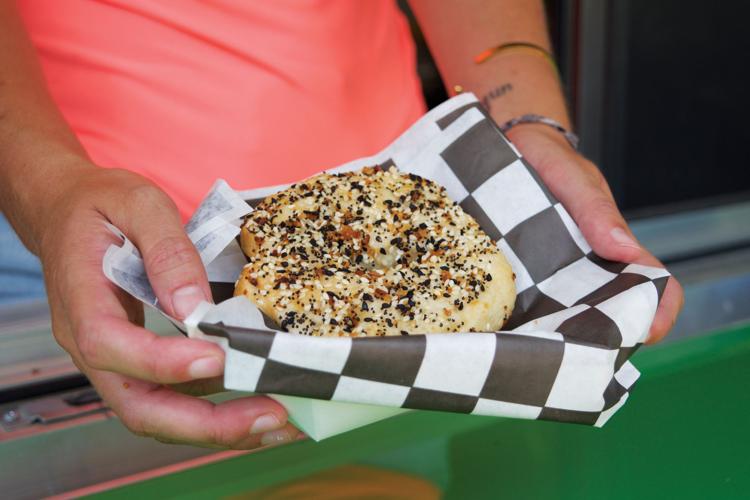 Having experienced different bagels throughout her lifetime of travels, Humphrey and her family were left with the feeling that they could do better themselves. Despite the coronavirus pandemic taking a toll on small businesses, Humphrey, with the help of her cousin Paige Padon and life-long friend Betsy Martin, found the confidence to open Betsy's Bagels, the city's only business specializing in homemade bagels and schmear.
"I see all around me that businesses aren't thriving, but the food industry seems to be thriving no matter what. It's almost economic proof, it seems," Humphrey said.
Being a food truck in the open air environment of Arnaud's Food Park also helps ease customers' nerves in terms of safety.
Having purchased the food truck just a month and a half ago, Humphrey and her team built it entirely from scratch to open Betsy's Bagels, named for her friend and the business' baker, Betsy Martin.
Martin was a hobby baker before, usually making cookies, cupcakes and banana nut bread, and never thought of making bagels, however when her friend wanted to open a bagel shop, she learned to make them just for the business.
It's a small but well planned menu so far, upon their opening day Wednesday, the cinnamon raisin bagels and the two-bite sized bagel bombs stuffed with cream cheese "schwip" in packs of four sold out before noon.
An assortment of plain, everything, jalapeño cheese and their popular cinnamon raisin bagels, come with a choice of "schwip," or their take on a whipped schmear. Bagel dogs are offered in addition to sandwiches with toppings like bacon, eggs, cheese, jalapeños and steak, and the option to build your own.
As they get a feel for what the community wants, Martin will be developing new recipes to be released monthly.
Betsy's Bagels will tentatively be open Wednesday, Thursday, Saturday and Sunday from 7 a.m. to 1 p.m. however Humphrey advises checking their Facebook page for their availability on a given day.
Originally published on www.itemonline.com