Click here to view original web page at www.itemonline.com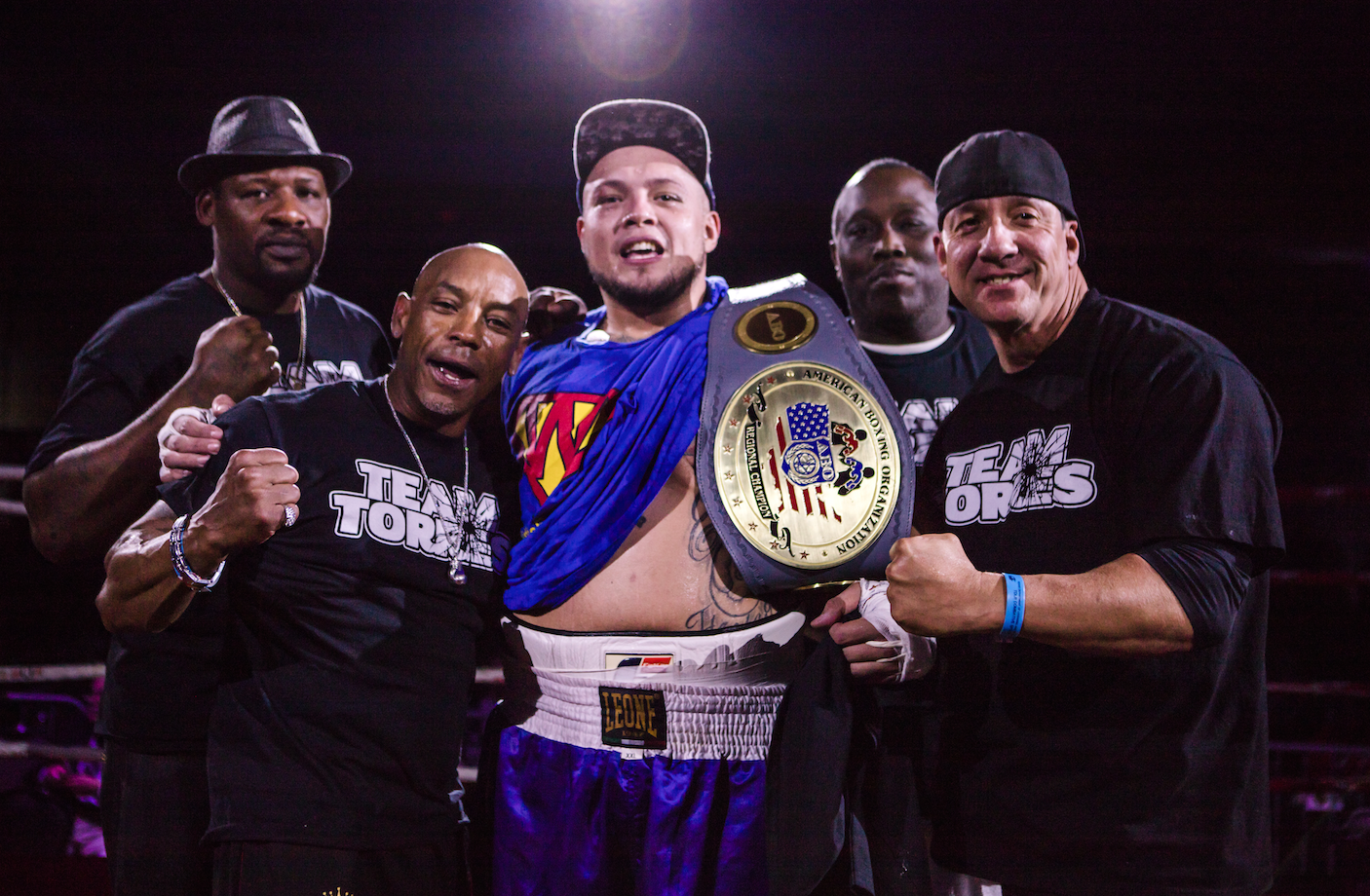 Just two years into his professional boxing career, Juan Torres is set to represent Huntsville on the national stage.
Torres, 33, is scheduled to defend his American Boxing Organization Heavyweight title against Patrick Mailata on June 23 at the MGM Grand in Las Vegas — a bout that will be televised on ESPN.
The event will mark the converted mixed martial arts fighter's first major live televised fight, after previously competing on live streams and pay-per-view.
"I got goosebumps," Torres said of his reaction when he found out he'd be fighting on ESPN, which brands itself as the Worldwide Leader in Sports. "I'm just excited and I'm ready. It's been a long time coming. I've been in the fight business for almost six years now, so being able to fight on ESPN is a huge deal to me."
Torres has been fighting professionally for roughly six years, with a pivotal turning point in his career coming two years ago.
Although he was an imposing figure as a mixed martial artist, Torres found his opponents constantly attempting to take him to the ground in attempts to stifle his knockout power. The move to boxing allowed him to utilize this strength, while also honing in on one specific craft to focus his efforts on.
"We did MMA for a little while, and nobody wanted to stand with him — they always wanted to go to the ground," said Brad Myers, Torres' mentor and corner man. "I said, 'Juan, we need to try this boxing thing. You're knocking everybody out, so nobody wants to stand and bang with you.'
"We went that route, and man, the sky has been the limit. Words can't put into perspective how proud I am of him."
"When I was doing MMA everybody wanted to take me down to the ground, and I wasn't able to get my groundwork," Torres added. "We don't really have Jiu Jitsu gyms out here in Huntsville, so all I ever ended up working was hands. Breaking it down and focusing on one single martial art really helped me."
Alfonso Lopez, a championship boxer and owner of El Tigre Promotions, has also served as a mentor to Torres. As someone that has boxed all over the world, he recognizes special traits that have allowed Torres to find early success in the ring.
"I think it's just his will to win," Lopez said. "It's his guts and his heart. He's gutsy, he fights with heat and he's going to be in your face."
As with most athletes, the COVID-19 outbreak disrupted Torres' training strategy and fight schedule. Health precautions have kept him out of the ring since mid-November, the longest break he's taken during his fighting career.
Torres managed to turn the unusual circumstances into a positive, though, and believes he's a more complete boxer now as a result.
"Usually I try to get in the ring every month-and-a-half or two months, so I'm excited," he said. "This COVID thing really messed everything up about getting in there and doing what I'm supposed to be doing ... but with the time off, I've been able to work a lot on my footwork and hand speed. When I started boxing I was 290 pounds. Right now I'm sitting at a good 238 pounds, so it's definitely helped me with my health also."
The chance to defend his ABO title is not the only opportunity that awaits Torres in Las Vegas.
After growing up in Houston, Torres moved to Huntsville roughly seven years ago. He calls Huntsville home, and says that he's "never leaving."
Torres works as a special education teacher for Huntsville Independent School District, in addition to training several young fighters at Hit City Boxing in town. Through his budding boxing career, he hopes to spread a message of hope throughout the community.
"For me, more than anything, I want to give these kids hope," Torres said. "Hope that you can go out there and achieve whatever you want to do. Whether it's a painter or a boxer, as long as you have hard work, perseverance and dedication, you can do whatever it is you want to do."
Support local journalism.
We are making critical coverage of the coronavirus available for free. Please consider subscribing so we can continue to bring you the latest news and information on this developing story.
Originally published on www.itemonline.com