Click here to view original web page at www.rocketcitynow.com
Fourth of July weekend is here and folks are looking for a way to celebrate. MidCity in Huntsville tells us about their safety measures for Saturday's event.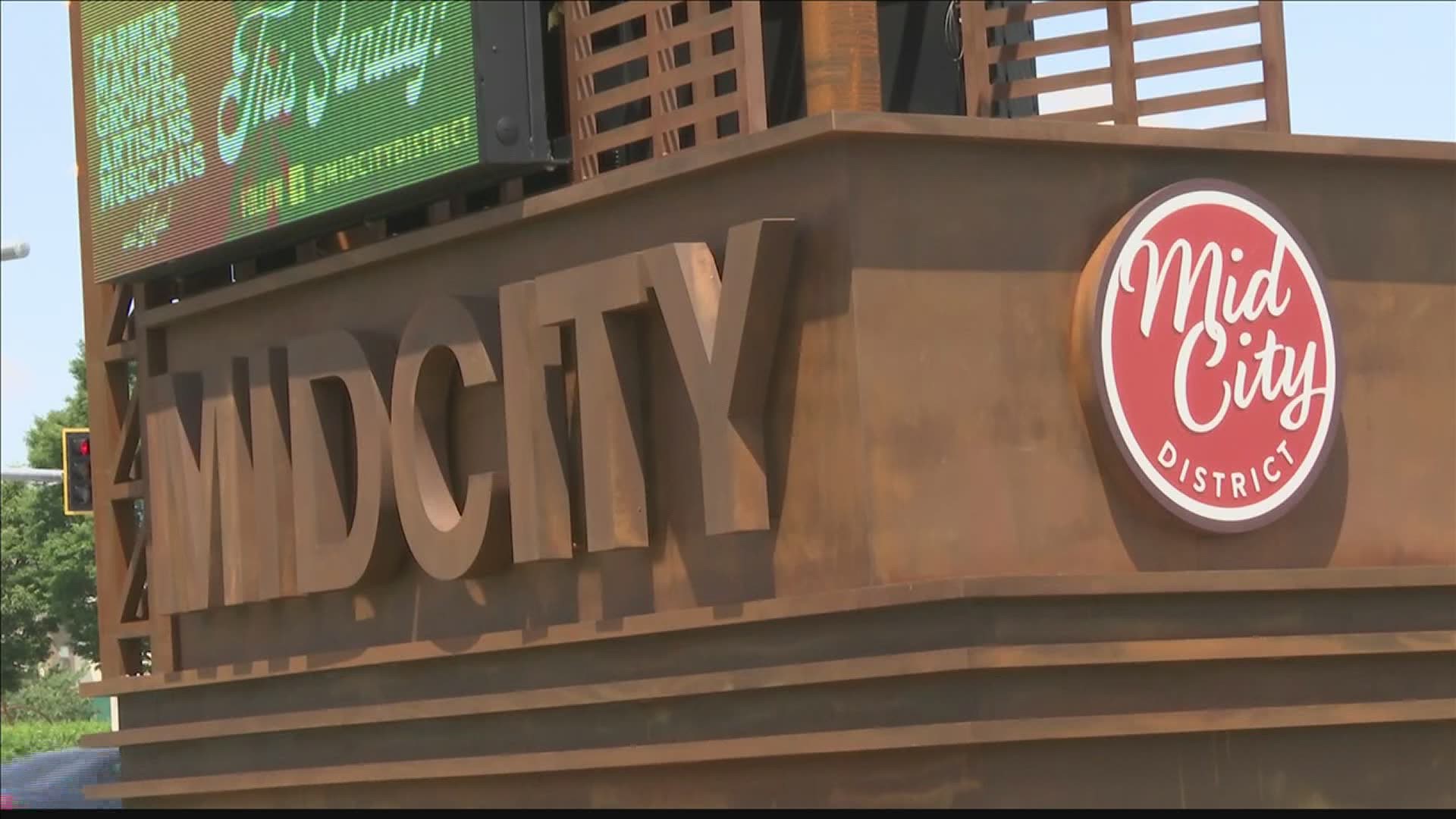 HUNTSVILLE, Ala. —
The Fourth of July weekend is here and folks are looking for a way to celebrate-- while staying safe. MidCity in Huntsville say they might have the answer with their holiday celebration on Saturday.
Our Sydney Stallworth stopped by to talk all things "safety" for tomorrow's event.
Saturday, hundreds of people could be making their way through MidCity to celebrate the Fourth of July. But, this celebration could look a lot different than any one they've ever had as they try to keep everyone safe during the pandemic.
Here's the link to Saturday's event:
We caught up with Cody Morgan of MidCity District. She tells us how organizers plan to put on a fun and safe event for the holiday. Morgan says, "We'll have multiple hand-sanitizing stations out on-site there and at The Camp. We will also have over 500 masks on hand ready to distribute to anyone in need."
MidCity is urging people to mask-up as they come out to celebrate the holiday weekend with neighbors and friends. Morgan adds, "We're just trying to bring a little bit of normalcy to the holiday. But, safety is our number one goal this year."
The Camp will open at 11:00 am and activities will take place throughout the day. Some, a little less conventional than others! Cody Morgan says they'll be having "a watermelon carving contest that you can enter! There's no carving on site, you can bring your watermelon already carved and we have some great MidCity prizes. We have gift cards from all of our tenants."
3:00 pm is the deadline to enter your watermelon for judging!
At 7:00 pm there's live music from local artist, Pat Jamar
At 8:15 pm, a MidCity parking lot will be transformed into a drive-in theater, playing the 1933 Jurassic Park film.
Morgan tells our reporter, "And then right after the movie ends-- at about 10:30 is when our firework show starts."
There's additional parking at Madison Plaza to watch the firework display.
Food and drink vendors will be there, but masks are required while ordering.
Organizers say the staff has spent a lot of time preparing for the celebration.
Morgan says, "We have people on staff whose only purpose is to walk around with medical grade alcohol wipes and walk around wiping down any surfaces that anyone touches."
They have a few requests for guests. Morgan explains, "Please come out but please bring your masks, please be respectful of other people, stay six feet apart…"
Originally published on www.rocketcitynow.com