Click here to view original web page at www.theredstonerocket.com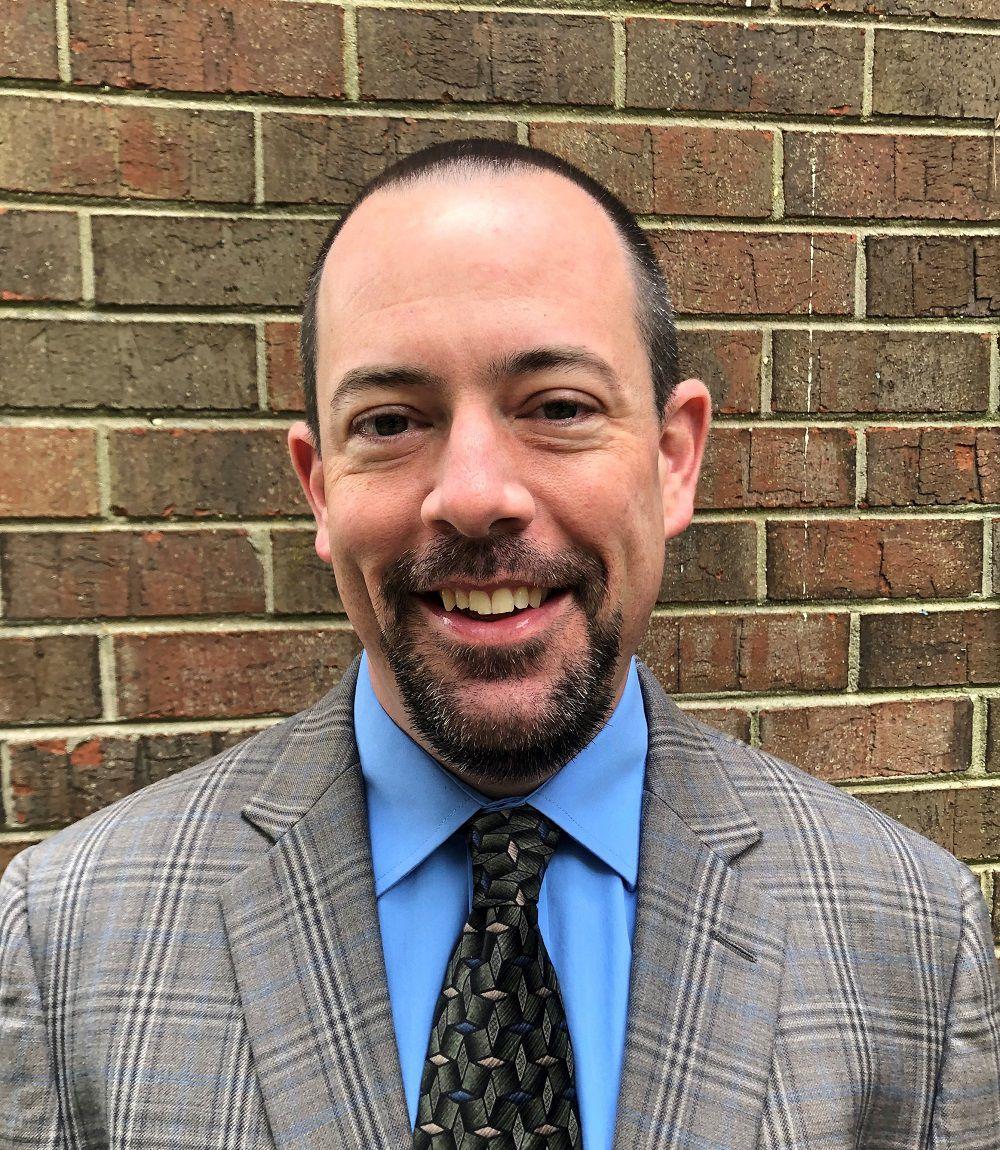 As NASA prepares to land astronauts on the Moon for the first time in the 21st century, engineer Robert Polsgrove is helping commercial companies take the next giant leap to make that possible.
As Human Landing System technical manager at Marshall Space Flight Center, Polsgrove will help one of the companies recently selected by NASA to design what may be the first commercially built spacecraft to land humans on the Moon for NASA's Artemis program.
Polsgrove launched his career into the era of commercial partnerships in 2011 when he began working for the newly established Commercial Crew Program. He worked closely with private companies Boeing and SpaceX to develop crew transportation systems that can safely, reliably and cost-effectively carry humans to low-Earth orbit and the International Space Station.
"Within Commercial Crew, I was responsible for all products demonstrating crew certification and safety for launch vehicle propulsion," he said. "This included SpaceX's Falcon 9 rocket and United Launch Alliance's Atlas V rocket. When it came to propulsion, I got to touch everything – liquid engines, solid boosters, thrust vector control systems and stage propulsion. As the Commercial Crew launch vehicle propulsion system lead, I was responsible for advising nine subsystems between the two rockets."
In his new role, Polsgrove will act as the "contractor's advocate" between NASA and a Human Landing System prime contractor, Dynetics of Huntsville. Similar to the partnerships NASA pursues in the Commercial Crew Program, the Human Landing System program recently entered contractual relationships with three U.S. companies to advance the Artemis missions. Working closely with Blue Origin of Kent, Washington, Dynetics and SpaceX of Hawthorne, California, NASA will guide each company in the development of human landers – one of which will deliver the first woman and next man to the Moon by 2024.
While this will be a new challenge for Polsgrove, he is familiar with the details required to achieve mission success. Throughout his NASA career, he has accumulated experience in engine systems, main propulsion systems, commercial partnership proposals and team leadership.
As launch vehicle propulsion lead for Commercial Crew, he was responsible for understanding the design and manufacturing of engines that power the Atlas V rocket, which Boeing selected as the launch vehicle for its CST-100 Starliner spacecraft, and SpaceX's Falcon 9, which launches its Crew Dragon for NASA astronaut missions to the space station. Polsgrove pulled together a team with members from NASA and a variety of companies and government agencies to collaborate and share their aerospace expertise.
"In 2014, I was told that we have to put our crew on rockets not originally designed for human spaceflight," he recalled. "In 2018, I went to a board meeting and said, 'We have concluded these systems are safe for crewed spaceflight,' and everyone agreed. I still get chills telling the story."
Facing challenges like this, Polsgrove said, helped him to get into a new business mindset where he is working with private companies while offering NASA's insight and expertise. Polsgrove's broad experience interacting with multiple NASA centers and industry in this capacity has prepared him to foster the relationships to grow the Human Landing System program.
"I will essentially be a caretaker of the relationship between Dynetics and NASA," Polsgrove said. "I will advocate in the best interest of both parties to ensure that we maintain our schedule and our communication. I will ensure Dynetics has access to the resources and the insight they need to help us get back to the Moon."
While Polsgrove joins the human landing team at a crucial time, he is still looking forward to watching the Commercial Crew Program reach its upcoming milestones. On NASA's SpaceX Demo-2 mission, American astronauts will launch on an American rocket from American soil to the International Space Station for the first time since 2011. NASA astronauts will fly on SpaceX's Crew Dragon spacecraft, lifting off on a Falcon 9 rocket from Launch Complex 39A at NASA's Kennedy Space Center, for an extended stay at the space station as part of the Expedition 63 crew.
Polsgrove joined NASA's team shortly after earning his bachelor's in aerospace engineering from the University of Cincinnati in 1999. In 2007, he graduated with a master's in mechanical engineering from the University of Alabama in Huntsville.
"The relationships that I've made within NASA and the aerospace industry at large have pushed me to do things I never thought I would accomplish," he said. "I had the right people challenging me and helping me succeed. It takes trust in others and respect for their talents to reach a common goal, and that's exactly what we're striving to do here."
Editor's note: Taylor Goodwin, an ASRC Federal/Analytical Services employee, supports the Office of Strategic Analysis & Communications. The SpaceX Demo-2 mission is scheduled to launch today at 3:33 p.m. from Kennedy Space Center.
Originally published on www.theredstonerocket.com