Click here to view original web page at www.itemonline.com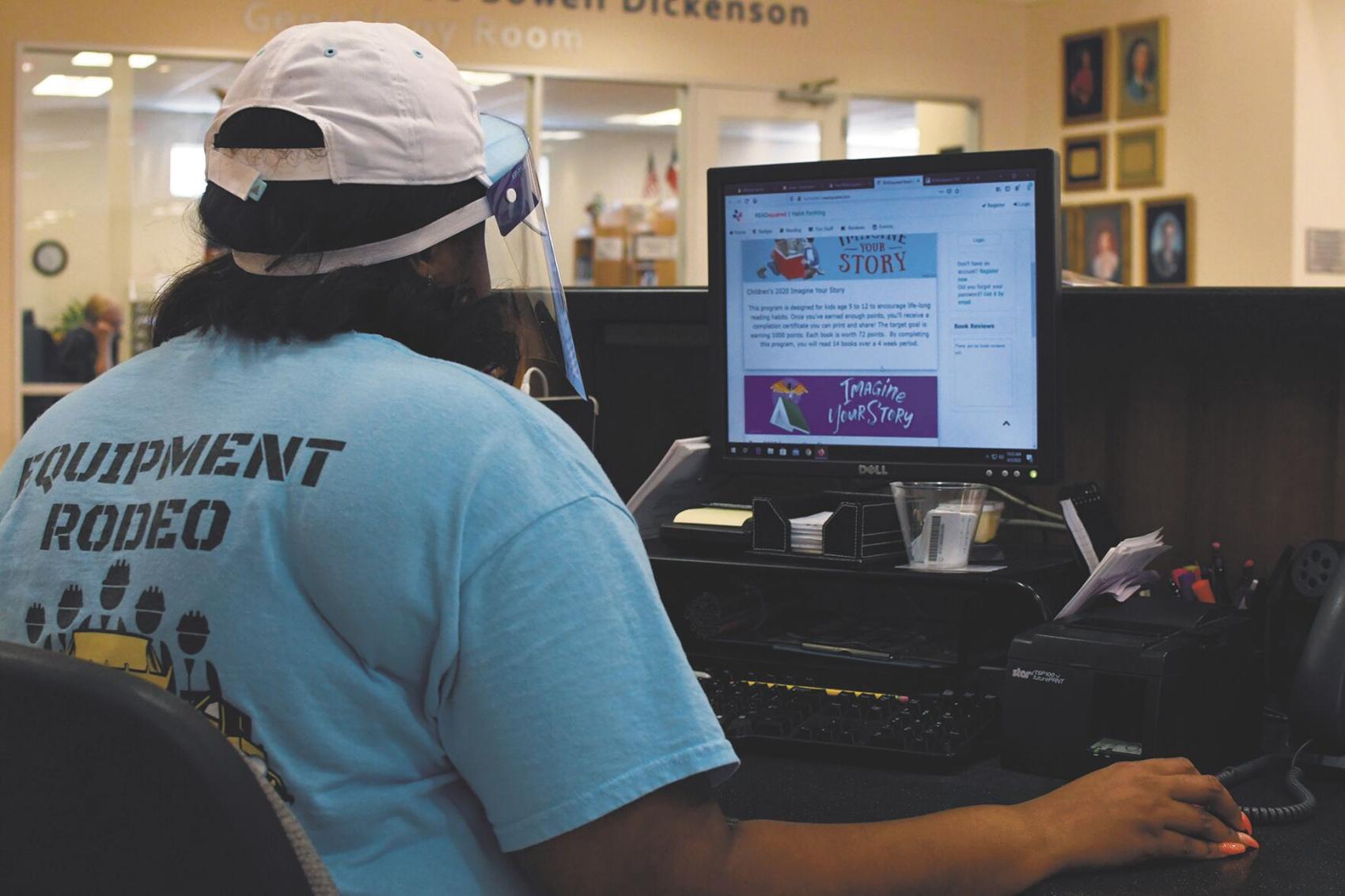 After a shaky summer for library activities, the Huntsville Public Library is encouraging the community to "imagine your story" through its annual summer reading program.
In partnership with the Collaborative Summer Library Program, the Huntsville Public Library typically begins its summer reading program at the beginning of June and concludes mid-to-late July, however this year's event has been postponed until today due to the coronavirus. The library staff also needed extra time to adjust to the new READsquared software that will take the program to a virtual platform and will be used to encourage social distancing.
Readers can sign up on the READsquared app or website to track and log their reading or activities for points, however those without access to technology are still able to call the library to manage their log.
Any book, even if it's not in the library's catalog, and audiobooks count towards reading points. Over the four week period, the Pre-K age group from zero to four years-old are encouraged to read 29 books at 35 points for each book, while the children's age group for five to 12 year-olds are encouraged to read 14 books at 72 points each. Teens and adults ages 13 years and older are encouraged to read seven books at 143 points each.
"Another way to earn points is by completing activities. These are called 'missions' and they're just fun little things to do around Huntsville. We try to make them Huntsville-related, like go have ice cream or go to the pool," city librarian Rachel McPhail said. "It's a way for people who are less into reading to still enjoy it and earn points that way too."
Readers have to earn 1,000 points to complete the program and to win prizes including pool passes and pizza coupons for Double Daves. Completion of the program will also allow participants to be entered into a raffle for more exclusive prizes.
"I think it's just a way for people to kind of set aside time to really focus on their reading. Kids are out of school and it's a way for them to prevent the summer slide where they lose some of their reading skills … and it's a fun way for families to start new traditions," McPhail said.
While the Huntsville Public Library facilities remain closed to the public, their curbside services will resume August 19 with a large selection of new books recently added.
The Huntsville Public Library's summer reading program will last from August 6 until September 6. To create a reading log, sign up at READsquared.com.
Support local journalism.
We are making critical coverage of the coronavirus available for free. Please consider subscribing so we can continue to bring you the latest news and information on this developing story.
Originally published on www.itemonline.com