Click here to view original web page at www.itemonline.com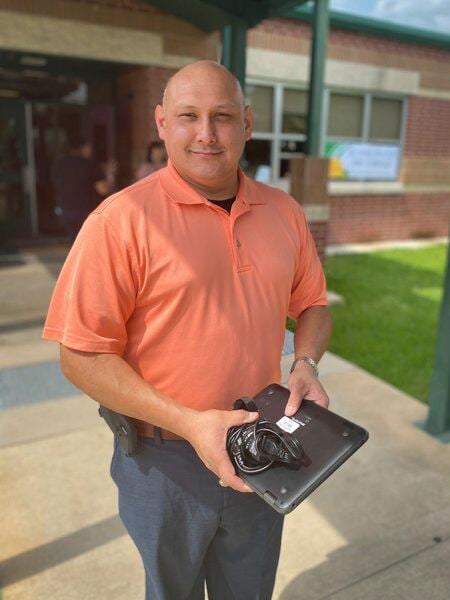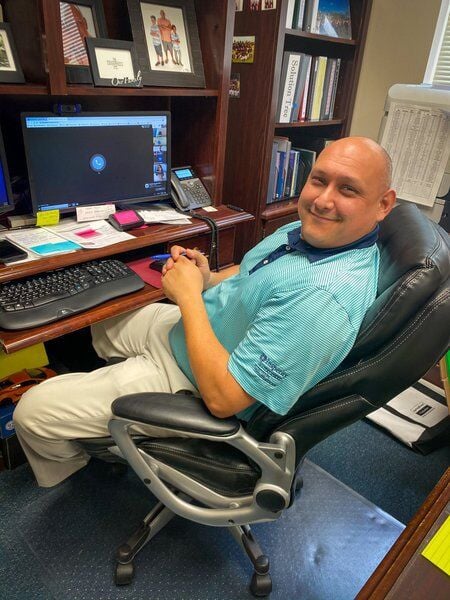 Huntsville High School's new principal, Paul Trevino, has always had a passion for working in education.
"I think early on I realized that I wanted to work with young people … I always remembered the teachers and the coaches that I had that motivated me, so that was something that was passionate and impactful for me," Huntsville High School principal Paul Trevino said.
His first teaching job was at Jasper Junior High School in 2002, however, being able to help students and staff come together over a common goal is what drew Trevino to pursue a career as a principal. Trevino stayed in Jasper ISD for his first principal role as the leader of several campuses that served elementary and intermediate-aged students.
After a 20-year career in education, Huntsville ISD was no stranger to Trevino.
Handing over the reins as principal to Huntsville Intermediate School, this will be Trevino's second round of administration at the high school level, having previously served as the principal of Silsbee High School for four years before joining Huntsville ISD in 2019.
He joined Huntsville ISD with several accolades.
In August 2019, Trevino was nominated and chosen by his peers from Region 5 to be the Texas Association of Secondary School Principals 2019-2020 High School Principal of the Year. The award came in recognition of his exemplary performance and outstanding leadership for his time served as principal at Silsbee.
"The student's success and also the staff dedication, that's part of my motivation that keeps me coming to work every day and working as hard as I do for my people and for my students," Trevino said.
Trevino's reputation for "improving campus climate, school culture and student performance" will continue building champions in students and staff at Huntsville High School.
He finds himself drawn to serve this age range, and to help students in the midst of navigating their futures, figuring out what they want to do, their interests, future careers and college.
"I'm hoping to be able to prepare students for any of their post-secondary pursuits, so they can do anything that they want to do once they leave Huntsville High School. Whether it's going to a four year school, a junior college, a technical school or just going into the workforce … just making sure that we do everything to prepare that student to leave this building and be a productive citizen," Trevino said.
Looking forward to the first year in his new position, Trevino notes uncertainty as to how the school year will start and how many will pursue face-to-face instruction or choose an online format. However, making sure that all students and staff are safe is the new principal's number one goal.
Trevino plans on practicing social distancing in the classroom, implementing structured transitions between classes, face mask mandates, extra sanitizing stations and floor decals to encourage social distancing through the school. The high school principal also notes the dedication of his staff at Huntsville High School and his full confidence that they will lead a successful year despite the conditions.
This story is part of a series highlighting new administrators at Huntsville ISD.
Support local journalism.
We are making critical coverage of the coronavirus available for free. Please consider subscribing so we can continue to bring you the latest news and information on this developing story.
Originally published on www.itemonline.com